Boston Mourns, Says Thanks And Tries To Get Back To Business
05:42
Play
This article is more than 7 years old.
Throughout the day Sunday, strangers with flowers, boxes of pizza, fruit baskets and handmade cards stopped by the Watertown Police Department headquarters to say thanks.
Jeanne-Marie Caruso walked in with a dozen of Dunkin's finest.
"I said to the officer, the rumor is that you guys like doughnuts," Caruso said with a wry smile.
Caruso jokes, but she's here to let officers know she's deeply grateful for the risks they took on Friday to protect her safety. "It's been crazy around here, it's been really scary," she said. "I mean, I feel like I was assaulted, in a way we all were assaulted. Our senses, our thinking, our feeling safe."
Detective Kathy Donohue left her sons at 1:30 Friday morning to join the manhunt for Dzhokhar Tsarnaev. She worked until 11 p.m. and was one of the first officers to see him move beneath the tarp covering a boat where he'd been hiding.
"When I was at the scene one of the thoughts was that this is like a war zone, I didn't sign up to be in the war, I'm not a military person," Donohue said shaking her head.
Donohue paused in between evacuating homes and searching basements a few times to call her sons to tell them she loved them. That's the message she holds onto as she tries to process the last few days.
"Love your family and just watch out for each other," Donohue said. "Everyone has to be nice. I don't understand [the Tsarnaevs'] mindset of just hurting people and hating Americans, I don't understand it."
Why is the question that looms for everyone from the officers in and out of gun battles in dense residential neighborhoods to the friends, teachers and school administrators who considered the younger Tsarnaev one of their own. Both Tamerlan and Dzhokhar Tsarnaev attended Cambridge Rindge & Latin School. Dzhokhar built close ties with students and teachers, says Cambridge Public Schools Superintendent Jeffrey Young.
"He did well academically. He did well socially. He did well athletically," Young said. "It really just takes our breath away. I don't think anyone had any clue at all that there was potential for this."
Which makes it hard to figure out what to tell high school students who return to Rindge & Latin Monday after a week off for April vacation, especially those who knew Tsarvnaev. Teachers met Sunday to map a plan that will begin with everyone staying in their home room for an hour or so, then meeting, by grade, in assemblies. Young says the staff is ready, even though they won't be able to answer all the students' questions.
"How is it that someone who grows up in a community that is as diverse and understanding and tolerant and accepting, and treasures its diversity in the way that Cambridge does, how could it be that someone would turn to violence? It's a mystery to us,' Young said.
These questions leave some of those who were injured and their family members with mixed feelings about the 19-year-old surviving suspect who lies in a hospital bed at Beth Israel Deaconess Medical Center. Jocelyn Wood-Garrish is fielding calls for her cousin, Erika Brannock, who lost the lower part of one leg in the explosions.
"I'm very happy that it's over, let's hope," Wood-Garrish said. "I just, my heart's heavy for a 19-year-old boy. Someone took him down a very dark path and I just think it's really sad."
As of Sunday night, police had not spoken to Tsarvnaev. Boston Police Commissioner Ed Davis said his condition had stabilized, but he was still critical.
"There is a special interrogation team from the Federal Bureau of Investigation standing by to talk to him," Davis said. "But until the investigation is moved forward we won't know definitively what other things may come."
In the meantime, Boston Mayor Thomas Menino is out with a detailed plan to reopen Boylston Street and the 400 or so businesses in Copley Square that remain closed.
"Nearly a week ago, our city took a deep breath and was forced to dive into a pool of uncertainty and fear," Menino said. "Friday, a huge sigh of relief was felt across our great city. Now it's time to move our city forward."
The city is waiting for the FBI to clear the crime scene, which could happen in a day or two. Then Boston will begin assessing buildings close to the blasts, making sure restaurants are thoroughly cleaned, testing utility lines and cleaning up debris. The city is already arranging finance, insurance, legal and emotional counseling for businesses and residents of the area.
---
This article was originally published on April 22, 2013.
This program aired on April 22, 2013.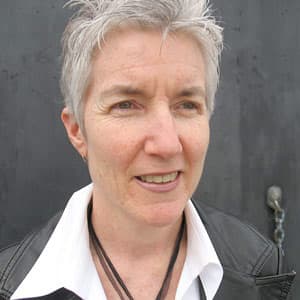 Martha Bebinger Reporter
Martha Bebinger covers health care and other general assignments for WBUR.