Takedown Of Marathon Bombing Suspects Will Provide Lessons For Police
05:44
Play
This article is more than 7 years old.
Last week's mayhem during the hunt for the Boston Marathon bombing suspects was unprecedented for local law enforcement. There was a carjacking in Cambridge, then a shootout in the streets of Watertown, a massive lockdown of the whole Boston area, and another blizzard of gunfire in a residential backyard as the surviving suspect was captured Friday night.
The outpouring of praise for police that followed is also something most officers had never seen. Crowds in Watertown cheered police after the arrest of Dzhokhar Tsarnaev. It was one of numerous spontaneous celebrations in the streets of the Boston area.
But in the coming days and weeks, the police involved will step back to begin reviewing how well they did their jobs and where they may have fallen short. And the widescale law enforcement response to all of the marathon bombing-related incidents will become the basis of future training activities.
WBUR's All Things Considered host Sacha Pfeiffer spoke about that with David O'Laughlin, the director of training and a use of force consultant at the Municipal Police Institute, a law enforcement training agency based in Grafton.
---
This program aired on April 22, 2013.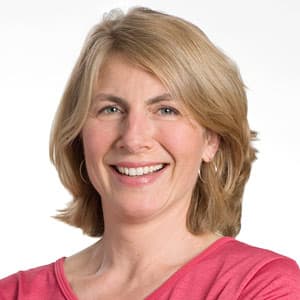 Sacha Pfeiffer Host, All Things Considered
Sacha Pfeiffer was formerly the host of WBUR's All Things Considered.