Veteran Congressman Markey Faces Newcomer Gomez In Special Senate Election
04:00
Play
This article is more than 7 years old.
Gabriel Gomez's opponent in the special election for U.S. Senate is Edward Markey. The 66-year-old Democrat from Malden soundly beat one of his colleagues in the U.S. House of Representatives, Stephen Lynch, 57 to 43 percent.
Markey was quick to praise his primary opponent, and quick to criticize the one he now faces in the special election in June.
Sounding The Alarm
At Markey's campaign party in downtown Boston Tuesday night, Jeanne DeCenzo was watching the returns roll in showing her guy in front. She's the head of a municipal workers' local in Worcester, but didn't support the candidate with more union cred: the other Democrat in the primary, Stephen Lynch.
"He's definitely pro-working family, a decent guy," DeCenzo said of Lynch. "But I think socially he's a little behind the eight-ball as far as where the state of Massachusetts is."
DeCenzo says Lynch's recent shift in support of more abortion rights was just that: too recent. And she thinks the Democrats and independents who voted in the party primary felt that way, too.
At his campaign party in Dedham, Lynch conceded. On stage, he immediately praised Markey, the man he'd been campaigning for months to defeat.
"We are a party of working families, of seniors, of veterans, those looking for work and those looking for workplace protections," Lynch said. "And Ed Markey will be a champion for all of us in the U.S. Senate and I congratulate him on his win today."
The message of Democratic Party unity was swift and strong because the threat is real. State party officials face an all-too-familiar foe in the general election — a young, amiable, upstart candidate campaigning as a moderate Republican. Gabriel Gomez reminds Massachusetts Democrats of their opponent in the last special election for the U.S. Senate, when they snoozed and lost.
Introducing Markey Tuesday night, U.S. Sen. Elizabeth Warren sounded the alarm.
"Three years ago, we know what happened," she said. "Scott Brown swept in and won that Senate race. We know what is at stake. We will not let our guard down. We will not rest until after June 25, when we have a victory."
An old rhythm and blues tune played as Markey stepped to the podium. A congressman for 36 years, he used his victory speech to pound a tried and true Massachusetts Democratic strategy: to lump his opponent, Gomez, in with the national GOP.
"Karl Rove, the Koch brothers and the Republican SuperPACs see this election as their first shot at stopping President Obama's agenda and gaining control of the United States Senate," Markey said. "They are ready to move mountains of money to buy this election for big oil and the NRA and those who want to turn back the clock on women's rights."
In his victory speech, Markey never even mentioned Gomez by name. But he did afterward when reporters asked him specifically about the "fresh face" he's now running against. Markey challenged his Republican opponent to keep third-party advertising out of the race, just as the so-called "people's pledge" did in the Senate race last year.
"We were a special place in 2012. Elizabeth Warren and Scott Brown made it a special place," Markey said. "We have to make sure that Gabriel Gomez stands up to those special interests and says that he is going to reject it the same way that Scott Brown did."
Regardless, there's not a lot of time for ads with less than eight weeks until the special election. Massachusetts voters have a clear choice between an experienced congressman and an intriguing political newcomer, but they'll have to make that choice pretty quickly.
This program aired on May 1, 2013.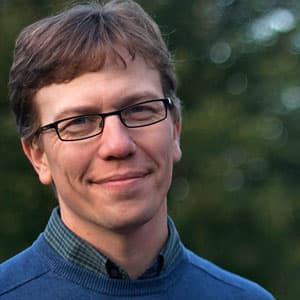 Curt Nickisch Business & Technology Reporter
Curt Nickisch was formerly WBUR's business and technology reporter.