One Fund Timeline Calls For Tough Tradeoffs
04:38
Play
This article is more than 7 years old.
The administrator of The One Fund, Kenneth Feinberg, met Tuesday morning with Boston Marathon bombing victims and their families. It was the second and final town-hall-style meeting to discuss compensation. (The first meeting was held Monday night.)
Feinberg's goal is to disburse pretty much the entire fund by the end of next month. But speed comes with tradeoffs.
WBUR's Curt Nickisch discussed the meeting with WBUR's Steve Brown Tuesday evening.
---
Steve Brown: You attended the second meeting at the Boston Public Library, on Tuesday morning. Who attended, and what was the mood like?
Curt Nickisch: It was held at the Copley Square library, across the street from the site of the blasts, and about 40 people attended. They were there for a solemn, and kind of sad occasion, to find out about the dollar amount that corresponds to their family's injuries. So they were fairly subdued. In contrast, Feinberg very confidently tried to dampen expectations about everyone getting what they think they deserve. He said:
They are choices that come, I think, right out of the Bible in determining who gets what. Who gets what?
How much money are we talking about here?
Something like $28 million; only maybe $11 million is already in the bank, and another $17 million has been pledged. That number could go up still. But no matter how much money there is, decisions still have to be made as how to divide the money based on diverse injuries.
How much should families of fatal victims be compensated? How much for a lost limb? Should the dancer who lost a leg be compensated more highly because it affects her livelihood? Should someone without health insurance get more than someone who's well-insured. But Feinberg warned that basing compensation on financial need complicates things:
The minute you start going down needs-testing — let's see your insurance, let's see your financial records, let's see your bank accounts — you're talking about delay. It's inevitable you're talking about delay.
And delay is something that Boston Mayor Thomas Menino and Gov. Deval Patrick say they don't want. The idea is to get donations to the people who were hurt quickly. And so by asking for that, they're tying the hands of Feinberg somewhat and selecting for a more cookie-cutter disbursement.
So how did people in the audience feel about that?
One family member I talked to who disagrees with this schedule is Dan Loring, the father of Brittany Loring, who was hospitalized after the blast with injuries. He said:
I think it's an aggressive timeline, to do it in that short a time. I would have rather have seen them take more time, maybe do some emergency funding for people and do it properly. I think they're rushing too much to get it out.
His other daughter, Alyssa Loring, specifically cited someone who spoke up at Tuesday's meeting, a homeless man who says he was on Boylston Street at the time of the bombings.
Alyssa said that her sister Brittany has volunteered in developing nations and believes in social justice. So Alyssa says Brittany would be OK with the process taking more time for a more needs-based distribution. She said:
If it's going to help the gentleman in the back who's homeless get some more funding and my sister get a little bit less, then so be it.
What other tradeoffs are there when the timeline is set up to try to get money into victims' hands quickly?
The speed may limit the number of people who get access. Right now the draft proposal includes three classes of victims: Class A comprises those who were killed; Class B includes those who lost limbs; and Class C defines those who were hospitalized overnight due to the bombings.
At Tuesday's hearing, some in the audience argued for a Class D — people who were injured but were not hospitalized overnight.
Should outpatient victims get some money, too? Well, a faster timeline may force the hand of the One Fund decider and say, "For the sake of getting money out fast, that's a level of detail we can't get into." Whether you agree with that or not, the timeline of getting all the money disbursed by the end of the next month may tip the scales for that decision.
This program aired on May 7, 2013.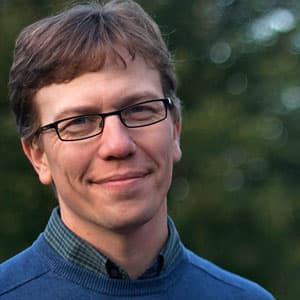 Curt Nickisch Business & Technology Reporter
Curt Nickisch was formerly WBUR's business and technology reporter.