Mass. Mathletes Head To D.C. To Defend National Title
04:40
Play
This article is more than 7 years old.
5/10 Update: Team Massachusetts has won the competition, and Massachusetts' Alec Sun won the individual competition.
Original post:
BOSTON — The statistics paint a gloomy picture for the country's math future: only 32 percent of students are proficient in mathematics. Two-thirds of manufacturing companies say they have a shortage of qualified workers. And the United States ranks 32nd in math proficiency among 15-year-olds.
But four Massachusetts middle school students are bucking those trends. They're the state's official Mathletes and they head to Washington, D.C., Friday to compete in an annual math competition and try to take home the trophy for the second year in the row.
The Making Of A Mathlete
Thirteen-year-old Michael Ren reads a math problem to his teammates: "What is the 10th term in the geometric sequence..." Before he even finishes the question James Lin slams his hand on the table and yells out "1 over 2187" — the correct answer.
Four hours of math practice on Fridays after school starts with these one-on-one faceoffs where the kids quiz each other. Then coach Josh Frost moves them on to a written test — no calculators allowed. Forty minutes later it's time for another exam, this time with a calculator.
The Mathletes — all boys — made it to this team after claiming the top four spots at the state championship. They'll compete against teams from across the country in the national MATHCOUNTS competition in D.C. this weekend.
Alec Sun, of Lexington, placed second in the nation last year. His teammates proudly say he's the only kid ever to have finished as a finalist in both sixth and seventh grade. To put his math skills in perspective, he was doing calculus at age 13.
"Just being able to like solve a difficult problem makes me excited," he said.
Sun fell in love with math in second grade during a trip to the science museum.
"There's like a small mathematics exhibit there," he said. "Balls dropping from one point and then they ended up in a general pattern of a curve. I didn't know it would almost always form that curve."
The Math Crisis
For Allison Jeannotte, Sun's words are music to her ears. She works for the Waltham-based engineering, technology and defense giant Raytheon. It's sponsoring this competition, and not by coincidence.
"As a nation we have a critical need for employees who have advanced skills in mathematics," Jeannotte said. "How many times have you had a friend, you've gone to a restaurant, and people pull out their smartphone to calculate the tip? We are that far down the math road in this country."
Mathletes' coach Josh Frost can understand that worry, but he doesn't share it.
"I don't have concerns that there won't be people to figure out solutions to the problems that we're going to have," he said. "I just worry that the burden will be on the shoulders of a few, instead of the shoulders of many."
Frost teaches at Jonas Clarke Middle School in Lexington. You can see how much he lives and breathes math by what he's wearing at practice: a black T-shirt that reads "Exponential Growth — It's As Easy As 1, 2, 4."
Frost has coached a winning state math team for the past 13 years. So while he says if you look at students overall the future of math looks bleak, if you go to these competitions, you see a different picture.
"There are kids, there are people that will grow up to be smart enough to solve these problems. The pressure's just going to be on them to do it," Frost said.
Frost's team isn't feeling the pressure just yet, though they are all interested in so-called STEM fields — science, technology, engineering and math.
"But if they choose a job outside of the STEM fields, even though that's what they're the strongest at, then that would be a detriment to everybody else," Frost said.

As for this year's championship, Frost says if his team has one weakness it's that they've had so many victories that they're overconfident. If one member writes down an answer, the others instantly trust him, he explained.
That trust will face the test Friday in D.C., when the Massachusetts Mathletes try to multiply their success at the national MATHCOUNTS competition.
Think you've got Mathlete skills? Test your knowledge with this quiz:
[polldaddy type="iframe" survey="1EC38178C5A4443B" height="auto" domain="wbur" id="mathcounts"]
Want to answer more questions? Download this PDF with 30 sample questions and answers from last year's MATHCOUNTS competition.
This article was originally published on May 09, 2013.
This program aired on May 9, 2013.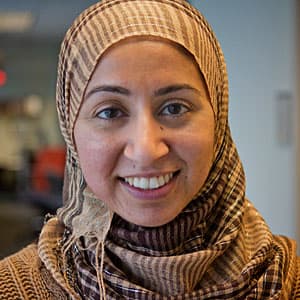 Asma Khalid Reporter
Asma Khalid formerly led WBUR's BostonomiX, a biz/tech team covering the innovation economy.