Paying Tribute To A Doctor's Invaluable Teacher: A Dead Body
This article is more than 8 years old.
For many doctors, the most important person on their journey from pre-med to licensed healer is dead.
"When you start medical school, you begin to learn the details of cells and tissues and development and disease," said Jared Wortzman, president of the Tufts University School of Medicine class of 2016. "But if you ask anyone here they'll tell you, you don't really become a medical student until the moment you meet your cadaver."
Wortzman spoke at an unusual gathering last week — a memorial service for the men and women who donated their bodies to the anatomy lab at Tufts and a reception for their families.
One of the donors was 83-year-old Edmund Chilcoate.
"This is when he was a baby. He was cute, wasn't he cute?" said Kim Begin, one of Chilcoate's two daughters. Begin flips the plastic-covered pages of a brown leather photo album while three of the first-year medical students who probed and dissected Chilcoate's body lean in to look.
"This was his Humphrey Bogart days," Begin said, pointing at a tattered picture. "He was a mechanic in the Coast Guard," then worked on trucks, boats and race cars. "He took us to Disney World, took care of the kids. Look at how dirty his hands are. We were his life."
Chilcoate became a big part of the lives of these doctors-in-training who are hearing his life story for the first time.
"We knew his name, how old he was, a little bit of his medical history, well not really," said Maura Williams, one of the students assigned to Chilcoate.
"We spent so much time with him, he was a great learning tool. I was really grateful for him and I'm grateful for you guys," Williams told Begin and her sister, Wendy Daley.
"Thank you. I hope you took good care of him," Begin said.
"We tried," Williams said with a laugh.
"Did you put everything back?" Daley asked.
"We did our best," Williams said, blushing a little.
"He was always a teacher, always teaching you something, so this was pretty fitting," Begin added.
Pretty fitting, she says, that Chilcoate found a way to keep teaching, even after death.
But now, Begin wants some answers.
"So, did you find anything?" she asked. "I know you can't give me a diagnosis, but I mean, was there anything interesting that you found?"
The students shake their heads.
"Did you find two brains?" one of Edmund's grandsons called out from across the room, remembering his grandpa "was so smart."
"No, we didn't find two brains," student Patrick Davis said. "We'd tell you that if we'd found that."
Begin and the 13 other members of Edmund's family who attended the service and reception asked all these questions because they don't know what killed the family patriarch. He had symptoms of Parkinson's and Alzheimer's, but when Chilcoate died last year in a nursing home, he hadn't been to a doctor in 27 years.
"I think we got him to go have a checkup in 1985," Begin said. "And then he would never go back again."
He "did not like doctors," Daley said. "He wouldn't admit he was afraid, but we knew."
"How'd he decide to donate his body?" Williams asked.
Begin explained that Chilcoate's sister had also donated her body. "It all kind of happened right before he got sick," she said.
Chilcoate's family didn't object. Daley says her dad didn't care what happened to his body after he died, it "was just the candy wrapper."
Begin agreed, because "energy isn't created nor destroyed, it just changes. And this is just what he was in. Who you are is your thoughts and whatever."
"It was only during the end that I truly understood that Edmund did not have to do this," said student Belal Hakim. "He did it to show us the importance of alleviating human suffering. And so if he's going to do this, I better do whatever I can to honor that."
At the memorial service, Hakim's sentiments were echoed by many medical and dental students.
"When we learned how to do a physical exam and practiced on each other, it was Kenneth's heart I visualized," said first-year medical student Rebecca Lee of her cadaver.
"It's pretty unlikely I'll ever see the hearts of most of my patients," Lee continued, "And for every patient that I see for the rest of my life, it will be Kenneth's that I imagine. I am not a religious person, but the truest way I can describe the gift that your loved ones have given us is 'sacred.' "
Families filed out of the medical school auditorium holding flowers, accompanied by the students, some of whom say they feel like part of their donor's family. The bodies will be returned to their families soon for burial or cremation.
Waiting to put Chilcoate's ashes to rest was the only part of this whole experience that bothered his daughters. Now it's almost over.
The school said "they'd just send him through the U.S. Mail," Begin said. "He wouldn't mind that. His father was a mailman."
Edmund Chilcoate's family plans to scatter his ashes on the summer solstice, in the ocean off the coast of his hometown of Salem.
This program aired on May 16, 2013. The audio for this program is not available.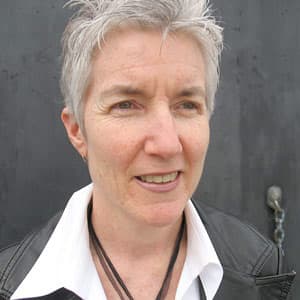 Martha Bebinger Reporter
Martha Bebinger covers health care and other general assignments for WBUR.