Mass. WWII Orphans Relive Fading Family Memories
07:18
Play
This article is more than 7 years old.
Geraldine Morenski, Bill McLean and Walter Carter were just toddlers when their fathers were killed during World War II. For them, Memorial Day taps deep sorrow.
As the three from Massachusetts now reach their later years, they reflect on having lived most of their lives without their fallen fathers.
Geraldine Conway Morenski
Geraldine "Gerry" Morenski had her whole life ahead of her when a telegram arrived May 1, 1945, exactly one week before the war in Europe ended, reporting her father's death.
MRS. MARION E. CONWAY, 7 PINE GROVE AVENUE, LYNN, MASS. THE SECRETARY OF WAR DESIRES ME TO EXPRESS HIS DEEP REGRET THAT YOUR HUSBAND CPL CONWAY DAVID L WAS KILLED IN ACTION IN GERMANY 15 APR 45. CONFIRMING LETTER FOLLOWS.
Her dad, U.S. Army Cpl. David Leonard Conway, a strapping Irish guy with black curly hair, had been killed in Germany. Gerry had just turned 2 years old, and was left with a few, spare memories.
"I remember him laughing and reaching over to lift me out of a crib," she said. "That was one memory. Another memory was playing as if he was going drop me into a pile of dirt in the backyard. It was, you know, up-and-down kind of playing."
A few photographs on display at her home in Merrimac fill out the picture. One shows her smiling, wearing her father's Army hat. She also knows what he sounded like.
"Growing up, my mom would play this record," Morenski said, gently holding the worn wax recording. "Kind of a ceremony. She would get it out so I could play it on a little record player."
As the record would play the spoken words of her dead father: "This is kind of a novel idea, a novel way to wish you a Merry Christmas, in the event that I don't come home!," her mother would say, "This is your father's voice."
"She wanted me to hear his voice," Morenski recalled. "As a little girl, my dad was an angel in heaven. So I was hearing an angel talk, when I was 4 or 5 years old. As I got older that image went away."
As she got a little older, Morenski had more questions, but her mom, who never remarried, didn't want to answer them. At least not the hard ones.
"She got a look, there was a look in her eyes," Moresnki remembered. "And as a child, you didn't want to make your mother sad. So you didn't ask the questions."
It was many years later, decades later, that Morenski answered some of those questions for herself. In 1985, when she was in her 40s, she went to see for the first time her father's grave — at a U.S. military cemetery in the Netherlands — marked by a white marble cross.
"It was the period at the end of the sentence," she said. "It was something to touch, with his name on it."
Morenski's understanding of her father changed that day at the grave site.
"A very elderly Dutch woman come up to me," Morenski recalled. "And I explained that my father was buried there. And this poor woman burst into tears, threw her arms around me and said, 'Thank you for your father.' I had never heard that in my country. 'Your father's a hero!' But never 'Thank you.' I realized that, if he had to go in a war, he died doing something that these people still appreciate. And that's a good thing. That's a good thing to grow with."
At 71 years old, Morenski's still growing with it. She's has traveled to the cemetery in the Netherlands many times, often with other WWII orphans — that's the government term, even though they still had one living parent — often for Memorial Day.
William John McLean III
Bill McLean does not have childhood memories of his father. He remembers other things.
"The first memory that sticks with me was as a first grade student at the Wyoming School in Melrose," McLean remembered. "And there was the celebration of Memorial Day, and we little kids were asked to bring any mementos from the war that would be part of the discussion."
Little Billy took the medals of his father, William John McLean II. One Silver Star, two Purple Hearts, the last one for the wound that killed the Army paratrooper in the waning days of the war in Germany.
"In those days we walked home to lunch, it was a neighborhood school," McLean said. "And I went to my home and my mom asked how it had all gone. And I burst out in tears. I remember saying to her, when she said, 'Why are you crying?,' 'Because Daddy died.' And that was the first conversation I can remember having with my mother about the fact that my dad had been killed in the war."
McLean says Memorial Day brings up those tough memories. The day also brings pride. He says he has always understood the necessity of his father's sacrifice, even though he still feels the cost of that sacrifice.
"My dad was killed on my second birthday," McLean said. "So every birthday — and I just celebrated my 70th — every birthday is a grim reminder, realistically, of the loss of my father. And every year that I celebrate that birthday — and I hope I celebrate many more — will be one more year in which he was not a part of my life."
Walter Ford Carter
Walter Carter of Newton has been living without his father even longer. His dad, an Army doctor, was killed in France after D-Day. His mom never remarried, and growing up Carter missed having a father, missed being better off like the other kids.
But half a century later, some of that loss went away when he found a trove of letters in his mom's attic after she died. In one of them, there's a snapshot of two toddlers in front of a Christmas tree, stubby arms raised in salute.
"I don't remember having that picture taken of my brother and I saluting him," Carter said, laughing. "But after my mother sent it to him, he wrote back, asking 'Why are they saluting with their left hands?!' "
The letters led to new questions. And one day in the library, Carter found a written account from a soldier who was being treated by Carter's farther on the battlefield, just as shots rang out and killed the Army doctor. Carter went home and dialed the operator, asking for the telephone listing.
"A man came to the phone," Carter recalled. "I said, 'Are you Frank Wawrynovic?' He said, 'Yes I am.' I said, 'I'm Capt. Carter's son.' "
There were many more calls after that. A year later, Carter and Wawrynovic went to France together, where Carter visited his father's grave for the first time. Then the two men went to the hedgerow where Capt. Norval Carter died June 17, 1944.
"Laid a bouquet of flowers on the spot where my father fell," Carter said. "It was like attending my father's funeral, 50-some years after his death."
Walter Carter's not sure he'll ever get closure. But by learning everything he can and writing a book about his father, he says he's moved closer toward it.
At 73, experiencing another Memorial Day without the dad he barely got to know, Walter Carter is less troubled by the loss of his father than he used to be.
This program aired on May 24, 2013.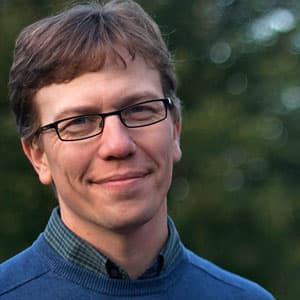 Curt Nickisch Business & Technology Reporter
Curt Nickisch was formerly WBUR's business and technology reporter.