Cambridge Hospital Keeps Kids' Psych Beds, After State Says They're Needed
This article is more than 8 years old.
Earlier this month, Lisa Lambert, an advocate for families of children with mental illness, posted an opinion piece here on the pending loss of Cambridge Hospital children's psychiatric beds — beds long especially valued by families. The hospital had announced that it would consolidate two units of 27 beds into one with just 16, citing tight budgets, declining utilization and cyclical demand.
Lambert, executive director of the Parent/Professional Advocacy League, wrote:
No one likes the idea of admitting a young child to an inpatient psychiatric program. It is a last resort, something to be avoided at all costs. Parents will tell you, however, that when they've exhausted all the options, Cambridge Hospital has provided the best possible care. Now, it seems that a major piece of that care is coming to a close, unless a miracle happens.
It looks like Lisa Lambert got her miracle. This just in from the Massachusetts Nurses Association:
The Department of Public Health has just issued its findings regarding the proposed plan by Cambridge Health Alliance to close its nationally recognized child psychiatric unit for the care of young children with acute mental illness (The DPH letter text appears at the end of this release) The DPH finds that this unit provides an essential service that is "necessary for preserving access and health status in the Cambridge Hospital's service area, which for the children and adolescents it serves extends throughout Eastern Massachusetts."

The DPH based its finding on the testimony of dozens of mental health advocates, physicians, nurses and parents of former patients who spoke in passionate opposition to the closing at the hearing on May 8, where the only people speaking in favor of the unit's closing were two officials from Cambridge Health Alliance. The DPH letter cites a number of serious issues related to the proposed closure plan, including that Cambridge Health Alliance:

· had failed to consult with members and leaders of the community that it serves to assess the impact of reducing beds on patients and families in need, and possible alternatives to reduction of necessary services;

· would, under its plan, reduce the number of beds available for younger children and thus increase time spent waiting in area emergency departments throughout the Commonwealth;

· would through the reduction of its beds, and the provision of child and adolescent psychiatric services on one unit rather than its two distinct child and adolescent psychiatric units, place younger patients at risk; and,

· would, through the reduction of its beds, force families to find services outside of the hospital's service area, thus reducing family involvement and support for children in need.

The DPH letter calls upon Cambridge Health Alliance to provide a detailed plan as to how they will address these concerns and maintain access to services for these children, which will then be reviewed by DPH and the Department of Mental Health.
Update, May 29, 3 p.m.: Cambridge Health Alliance says it will retain the kids' psych beds, at least for now. From its press release:
Cambridge Health Alliance announced plans today to continue its current child and adolescent acute hospital inpatient mental health services during the next year, during which time longer-term solutions can be pursued with policymakers, stakeholders and insurers that share the responsibility in promoting mental health access and parity.

CHA's decision to withdraw its notice to the Department of Public Health to integrate its Child Assessment Unit (CAU) and its Adolescent Assessment Unit (AAU) at the Cambridge Hospital campus was informed by an outpouring of support for CHA's top quality child mental health inpatient services and encouraging progress over the past several weeks. While still underway, progress toward identifying potential short-term funding support has been made, so that longer-term solutions to sustain the services can be explored over the next state fiscal year.

"We understand how vital our inpatient mental health services are to our communities and region, a fact underscored by the deep community support we have received in recent weeks from elected officials, advocates, patient families, and local residents," said CHA Chief Executive Officer Patrick Wardell. "Our extensive mental health services, which comprise 43% of our inpatient services, make us unique as a critical safety net provider. We are encouraged by the resounding community response about the value of our mental health services and are extremely appreciative of the committed steps by elected officials and the Administration in working collaboratively with us to find short-term pathways to sustain the services."

State Senators Sal DiDomenico, Anthony Petruccelli, and Patricia Jehlen, on behalf of the delegation, advanced a Senate Fiscal Year 2014 state budget amendment that could yield short-term funding to partially mitigate the unreimbursed costs due to inadequate insurance rates for the important child and adolescent inpatient mental health services at CHA. "We are pleased by today's announcement that builds on promising steps we made in the Senate budget, while more work is ahead to advance this proposal in the final conference committee with our House colleagues and with the Administration," said Senators DiDomenico, Jehlen and Petruccelli in a joint statement.

CHA continues to explore reimbursement discussions with key payer partners for child and adolescent mental health services. Numerous elected officials have been engaged in working with Cambridge Health Alliance.

This program aired on May 28, 2013. The audio for this program is not available.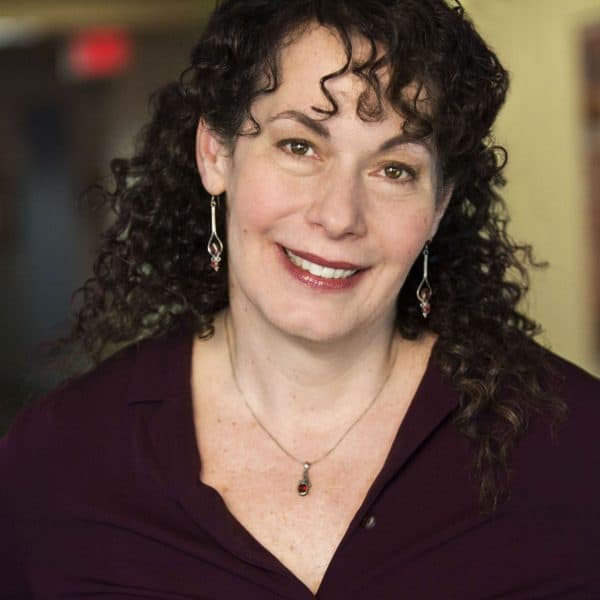 Carey Goldberg Editor, CommonHealth
Carey Goldberg is the editor of WBUR's CommonHealth section.