Cancer From Oral Sex? Michael Douglas Is Not Making It Up
This article is more than 8 years old.
Michael Douglas: Oral Sex Gave Me Cancer, The New York Post headline blares. The story begins:
Michael Douglas has made a jaw-dropping revelation about his throat cancer: He didn't contract it from smoking or drinking — but from oral sex.

The Oscar-winning Hollywood star set tongues wagging after he told The Guardian newspaper that he contracted HPV, or human papillomavirus, through a sex act and it developed into cancer.

"Without wanting to get too specific, this particular cancer is caused by HPV, which actually comes about from cunnilingus," he told the British newspaper in an interview published yesterday.
Your first reaction may be suspicion that Douglas is trying to scapegoat sex when other factors could be to blame, particularly his past smoking.
'HPV-positive oral cancer cases could soon surpass cervical cancer diagnoses.'
But in fact, a growing body of research suggests that his claim is not entirely far-fetched: Rates of head and throat cancer linked to HPV have been rising dramatically in American men. (File under: Reasons the new HPV vaccines are recommended for boys as well as girls.)
Here are some basics courtesy of the Dana-Farber Cancer Institute:
HPV is the most common sexually transmitted disease. It may cause cervical cancer and increasingly a type of throat cancer called oropharyngeal (or-o-fair-en-jeel). Unlike cervical cancer, there is no screening test (like a Pap Test) for this form of head and neck cancer. According to the American Cancer Society, there will be an estimated 41,000 new cases of head and neck cancer this year - 14,000 being cancer of the pharnyx (which includes the tonsils and base of the tongue). Most of these patients will be young and three out of four will be male.

And here's some background from a prize-winning story in the cancer magazine Cure: "Facing The Facts: HPV-Associated Head and Neck Cancers Get A Second Look."
HPV-positive oropharyngeal malignancies—most typically found on the tonsils or at the base of the tongue—increased 225 percent from 1988 to 2004. If current trends continue, HPV-positive oral cancer cases could soon surpass cervical cancer diagnoses, according to a 2011 study published in the Journal of Clinical Oncology.
I just spoke with Dr. Barry Benjamin, an ear, nose and throat specialist who has been practicing at Dedham Medical Associates for 35 years and has seen the prevalence of HPV-related head and neck cancers skyrocket in recent years.
"I won't use the word epidemic," he said, "but there's a large number of patients we're seeing who are in their early fifties to mid-sixties, more or less, who are presenting with these tumors and they don't have a smoking history, don't have an alcohol history, and when you biopsy these tumors, you find out they're positive for markers for HPV."
The good news, Dr. Benjamin said, is that the HPV-linked tumors generally respond extremely well to treatment. In fact, he said, for a while specialists were crediting the good outcomes they were seeing in head and neck cancer to  improved treatment — until they realized that they were dealing with a slightly different kind of tumor.
"The bottom line from my standpoint," he said, "is that everything is about prevention. As a practitioner, this makes a great case to me for giving the HPV vaccine to young boys."
Dr. Daniel Deschler, director of the head and neck cancer division at Massachusetts Eye And Ear, agrees that there's a good-news-bad-news aspect of these HPV-related cancers:
The bad news is that they're on the rise, he said, "so if people who haven't smoked or been drinkers have a new mass in their neck that hasn't gone away, or a sore in the back of their throat or mouth, they should seek medical attention."
What might this mean for the country's sexual future?
The good news, he said, is that, as he tells patients, "the prognosis is actually quite good for this type of cancer."
Also, he emphasized, HPV-related cancers are not contagious; having one means that the patient was exposed to the virus long ago.
And overall, "85% of the population is going to be HPV-positive over their lifetimes," so "just because you're HPV-positive doesn't mean you're going to get this."
All right, I can avoid the question no longer: Can the rise in HPV-related head and neck cancers in fact be attributed to the recent rise in oral sex in the United States? Is Michael Douglas right? And what might this mean for the country's sexual future?
HPV is sexually transmitted, but not necessarily by oral sex, said Dr. Robert I. Haddad, the disease center leader of the head and neck oncology program at Dana-Farber Cancer Institute.
"When people ask me why are we seeing this now, why didn't we see this ten years ago, there's not a good answer to that question," he said, "but one of the theories that's been put in place is that it's because of the rising incidence of oral sex in this country."
A major study led by Johns Hopkins researchers, he said, "looked at multiple sexual practices and what they identified as highest risk is people who have more than six lifetime sexual partners and people with a history of oral sex. Those two behaviors came up with higher incidences."
Those findings remain somewhat controversial, Dr. Haddad said, "and as you would imagine these are very hard things to prove."
Dr. Haddad has recently been researching the risk to the partners of patients with HPV-related head and neck cancers, and just this past weekend reported some reassuring findings at a major cancer conference.
The MedPage Today summary:
Researchers found that "HPV prevalence among spouses or partners of an affected patient was similar to that of the general population, at 7%." While "spouses are very anxious about their own chances of getting HPV-related cancer, the actual risk appears low for head and neck cancers, the group suggested."
"This is important data," Dr. Haddad said, "and it can serve to reassure those partners and spouses that their risk might not be elevated. I say 'might' because we do need to follow these patients further, we need to follow these partners for five and ten years."
Ultimately, the way to prevent HPV-related cancer is to vaccinate against HPV, said Dr. Haddad (who wrote on the topic here for CommonHealth). And "there is a vaccine for HPV; unfortunately, in the United States, the vaccination rates are very low, at about 35%. We need to do a better job."
Also key, he said, is early detection, "which relies heavily on dentists and dental hygienists; they are uniquely positioned to identify early lesions."
Readers? Thoughts? Plans to change your practices?
[Note: This post was updated on 5/4 to clarify cancer statistics.]
This program aired on June 3, 2013. The audio for this program is not available.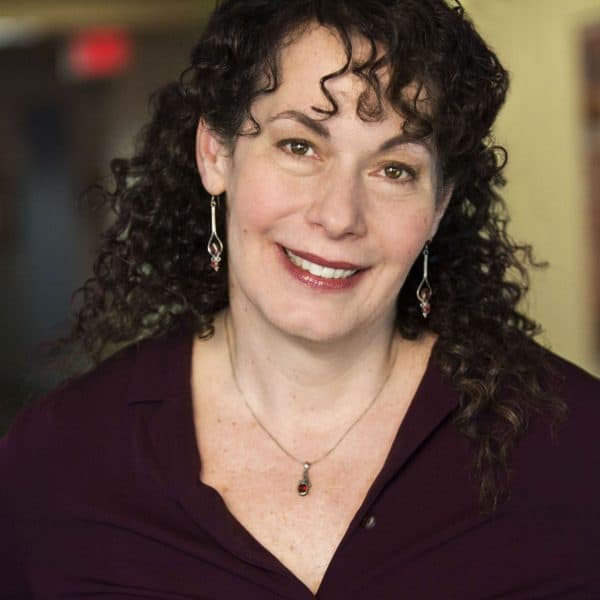 Carey Goldberg Editor, CommonHealth
Carey Goldberg is the editor of WBUR's CommonHealth section.