The High Cost Of Low Breastfeeding Rates
This article is more than 8 years old.
A new cost analysis of the long-term impacts of breastfeeding found that lower-than-recommended breastfeeding rates among U.S. mothers "may cause as many as 5,000 cases of breast cancer, nearly 54,000 cases of hypertension, and almost 14,000 heart attacks each year." The study, led by a researcher at Harvard Medical School and published today in the journal Obstetrics & Gynecology also found that the economic toll associated with such "sub-optimal" breastfeeding practices reaches into the billions annually.
The study's lead author, Melissa Bartick, M.D., an assistant professor of internal medicine at Harvard Medical School and an internist at Cambridge Health Alliance says via email that the bottom line of the analysis is this: "Women need to be supported to be able to breastfeed each child for at least a year — their health, and our economy depend on it." She adds: "The CDC has found that 60% of women do not even reach their personal breastfeeding goals. Now we know this has a real cost, with thousands of women suffering needless disease and premature death."
(Bartick also happens to be founder of the "Ban The Bags" campaign, a pro-breastfeeding advocacy group working to stop the common hospital practice of handing over free infant formula samples, or gift bags, to new moms after they give birth.)
Here's more detail on the breastfeeding study from the Cambridge Health Alliance news release:
The analysis used sophisticated models to compare the effect of current breastfeeding rates in a simulated group of nearly two million U.S. women who turned 15 in 2002. The authors modeled this cohort of women across their lifetimes and estimated cumulative costs. They then compared these results to what would be expected if 90% of the women followed medical recommendations to breastfeed each child for one year. Currently, only about 25% of US children are still breastfeeding at one year of age.

The economic costs to society of premature death total $17.4 billion a year, due to an increase in heart attacks, hypertension, breast cancer, premenopausal ovarian cancer and type 2 diabetes in women who breastfeed less than recommended. In the study, premature death is defined as before age 70, or more than 10 years before the average U.S. woman is expected to die. The authors also found the increased burden of disease from suboptimal breastfeeding increased medical costs, incurring $734 million in direct costs and $126 million in indirect costs. The costs result from the increased rates of breast cancer, hypertension, and heart attacks, which are seen in women who breastfeed less than recommended...

Dr. Bartick previously led a similar cost analysis on the cost of excess pediatric disease due to low breastfeeding rates, which was published in 2010. That study showed that suboptimal breastfeeding cost the U.S. economy $13 billion a year, including the costs of 911 excess deaths in children per year.

This program aired on June 6, 2013. The audio for this program is not available.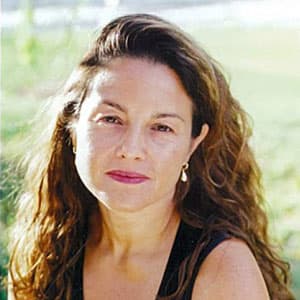 Rachel Zimmerman Health Reporter
Rachel Zimmerman previously reported on health and the intersection of health and business for Bostonomix.