A Tale Of Two Countries: Why Boston Startups Want Visas For Entrepreneurs
06:59
Play
This article is more than 7 years old.
The U.S. Senate will begin making changes to sweeping immigration reform on the Senate floor this week. Many people in the Massachusetts tech sector are anxiously watching. They want the legislation to create a new class of visas for entrepreneurs. Without one, Massachusetts could lose jobs.
One Cambridge startup is torn between two countries — one that offers an entrepreneur visa and one that doesn't.
Which Side Of The Pond?

A house near Inman Square serves as the office for the startup Libboo. The dining room — labeled as "War Room" — serves as a conference room, and a sign over the living room reads "Parliament."
Co-founder Chris Howard, who officially calls himself Prime Minister, showed off the inspirational pictures on the wall that are decidedly British.
"We have the queen smiling, which is very rare. We also have the queen very regal. She's beautiful. And obviously the Union Jack — that's important too," he pointed out.
Two of Libboo's co-founders are Britons. The third is American. No matter where they got started, someone was going to have to go through immigration.
So when the United Kingdom created a new visa for entrepreneurs, Howard and his team almost built their startup over there. They would have even gotten free office space with the visa.
"It was a really difficult decision. Because we knew if we went to the U.K., we'd have enormous levels of support. And that was really attractive," Howard said.
They didn't do it because they also really liked the startup culture in Boston.
A Long And Expensive Immigration Process
Last year, Libboo was accepted to the Boston start-up accelerator TechStars. During his culminating presentation to investors, Howard said they were "seeking $1 million to fundamentally change the publishing industry forever."
Libboo raised money afterward, but Howard also spent thousands of dollars on immigration applications and lawyers, trying to stay in the United States. He invested considerable time and effort in the process when he really just wanted to focus on growing his company.
"I can't emphasize enough how much I hated that process," he said. "There's very few things in my life which have added more stress than that."
Other countries are trying to take away that stress. Canada and the United Kingdom are offering entrepreneur visas to lure startups away.
London's Growing Startup Scene
The iPhone app RjDj was created by a London software startup that's pretty similar to Libboo.
"We call it an office but it's actually a house," RJDJ's founder Michael Breidenbrücker said. "There's carpet from top to bottom and steep stairs and everything."
According to Breidenbrücker, the London startup scene is booming.
"And the amazing thing that happened here in London is that many people from the government all of a sudden realized that this has potential, and they supported it," Breidenbrücker said. "Right now I have the feeling it's everyone from the queen right to the prime minister."
The U.K. entrepreneur visa gives people starting a company five years of residence. If and when the company creates 10 full-time jobs, the entrepreneurs may then apply for permanent status.
Eric van der Kleij lobbied the British government to start the visa.
"What it says is it sends a signal to some of the brightest and the best that you're open to come and start your business," van der Kleij explained. "You've got to create a pathway for them to do that. And that's really why this government decided to implement it."
It's not just the British government. Canada offers an entrepreneur visa too, as of two months ago. The U.S. Congress is still thinking about it.
Losing Patience With U.S. Immigration
In May, the Senate Commerce Committee held a hearing on immigrant entrepreneurs. One of the panelists was Boston venture capitalist Jeffrey Bussgang, who also teaches at Harvard Business School.
Bussgang told the committee some of his brightest foreign students have taken their companies elsewhere. Others are losing patience with the U.S. immigration system.
"So it is very frustrating," Bussgang said. "I see what the U.K. has done. The U.K. has put some provisions in place to attract entrepreneurs. I see what Canada is doing. I see what Ireland is doing. Startup Chile was recently created. That patience will only last so far in the future."
'A Chance To Innovate'
The staff of Libboo now numbers 11 people, up from three a couple years ago, when it was just the co-founders. Howard wishes the U.S. would follow the lead of the U.K. and create a visa for immigrant entrepreneurs.
"To me, it seems like you need to give people a chance to innovate. And that requires time and focus," Howard said. "And an entrepreneur visa where you can have a short to medium time to focus, and then once you've created something that can go forward, you can go through other immigration channels. It just seems like a no-brainer."
Howard said if his team were making that tough decision today — between building the company in the United States or in the United Kingdom — they might have made it differently.
Remember how TechStars was a big reason for the team staying in Boston? Well, TechStars has just opened an incubator in London.
This program aired on June 10, 2013.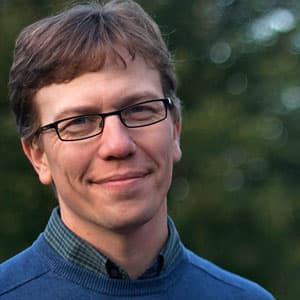 Curt Nickisch Business & Technology Reporter
Curt Nickisch was formerly WBUR's business and technology reporter.