No 'Pot Doctors,' Neon, Candy: Mass. Medical Pot Rules Take Shape
This article is more than 8 years old.
See that enticing medical marijuana sign above? Well, you won't be seeing anything like it in Massachusetts.
As rules and guidelines and processes are developed to translate last year's successful medical marijuana ballot measure into practice, the shape of the state's coming "MM" order is beginning to emerge. State officials say it is a "Goldilocks" plan — (as in, just right) — balancing patients' needs with concerns about abuse.
And that means learning from the 17 other states that have already legalized medical marijuana, they say. So, for example: The rules will emphasize that to prescribe marijuana, a doctor must be involved in a patient's continuing care, thus avoiding the pot equivalent of "pill mills." Signs will need to be low-key, not neon. Edible marijuana will be allowed, but cannot be marketed in candy-like forms alluring to children.
Those are a few of my takeaways from speaking to interim commissioner Cheryl Bartlett of the Department of Public Health. Our conversation is below, lightly edited, and for further details, the state has a medical marijuana FAQ here and more information here. To learn more, tune in to Radio Boston today at about 3 p.m. for a live interview with John Polanowicz, the state's secretary of Health and Human Services — and if you have a particular question, the show will be taking call-ins at 800-423-8255.
So where are we at with medical marijuana?
The latest thing that happened is on Friday, we held a public hearing at the Department of Public health on fees. The ballot initiative requires that we develop a program of oversight, and that it be revenue-neutral to the state. So it authorized us to develop fees to cover the costs of this program. We took input and comments on that, and we'll formulate the comments and get them up to Administration and Finance, which has the authority to establish fees.
When are they expected? 
We think in about a month.
We're also in the midst of drafting what the application process will look like. There's a two-phase review process to select the candidates for opening Registered Marijuana Dispensaries. There's an initial phase to determine if an organization has the capacity to do this work in the way that we have outlined in our regulations, so we screen out those that wont meet the minimal requirements for eligibility. And we have a very thorough process to select candidates to be Registered Marijuana Dispensaries. The ballot initiative allows up to 35 across the state, with one in each country, so it's a minimum of 14.
Judging by the experience of other states, do you expect many more applicants than there are slots?

Based on our best guesstimates, we're hearing that there will be more applicants than the number of dispensaries. One number I've heard is that we might get around 80 applicants, but that is total hearsay from different informational sessions. Once people see the application, they'll know better if they really have the ability to meet the specifications. We haven't been accepting applications at this point, so we have no way of knowing who's out there.
When will you start accepting them?
We believe in the fall we'll be able to start accepting applications; I'd say September-ish is a reasonable timeframe.
And in the meanwhile, patients can make an interim arrangement?
Yes, the ballot measure says that until there are registered medical dispensaries, that patients can get a written recommendation from their physicians that says they qualify to use marijuana, and would most likely cultivate a limited supply for their personal use. That's now in effect until there are registered dispensaries and we start registering patients.
Do you have an estimate of how many patients there will be?
We don't. We've looked at Colorado to get a sense of how many they have, and they have about 2% of their population. We don't think we're going to get that many; our projections have been maybe about one half of one percent. But again, that's really taking a stab in the dark based on what some other states have seen.
What else are you projecting from other states' experience?
We took a very serious and responsible approach to our regulations that really considered the public safety concerns of communities balanced with compassionate access. We really have thought through how to make sure that people can use marijuana to help take care of themselves but at the same time we minimize the opportunity for diversion. We think that our regulations around hardship waivers and cultivation, and minimizing of caregivers growing for multiple patients, really minimize the opportunity for diversion.
What are those caregiver rules?
Caregivers are allowed to grow, and either to cultivate for a patient or go and receive the medical marijuana at a dispensary when the patient meets the hardship criteria — that they are immobile and unable to go and accept the products themselves, or grow their own, or can't afford it.
We limited that so you can only have one caregiver who would cultivate for you, and each caregiver can only be a caregiver of one patient, whereas in some states, you can be a caregiver for more than one patient, which would allow you to cultuvate more marijuana based on the number of patients you had.
What else should we know about how this is going to go?
I think the expectation would be that we would hope to see some dispensaries in the beginning of next year. That would be dependent on their ability to either renovate or build whatever facility they have, so some of the timing is not exact at this point.
Physicians will be required by the end of Fiscal Year 2014 to get continuing medical education on this, if they want to be able to certify their patients. So to do it you'd have to have some knowledge about what anecdotal evidence about the use of marijuana there is, as well as unintended consequences — so use of marijuana, risks and benefits. We feel that will make physicians more comfortable in certifying patients, and that increases access to physicians who certify. There has been concern from doctors that they don't get that knowledge in medical school because it's not a federally approved medication that has gone through clinical trials. We felt it was really important to give more comfort to physicians to certify patients.
Another thing for the public to know is that youth under 18 will have access to the use of medical marijuana, but will need two physicians to certify that the risks and benefits have been assessed and the benefits will outweigh the risks, one being a board-certified pediatrician. That was to address the concerns of the pediatric community about the developing brain and the impact of marijuana on it. We wanted to be clear that the benefits must outweigh the risks, and a parent or legal guardian must also approve the access.
And the child must be terminally ill?
Terminally ill — and the definition is that the prognosis is about a two-year life expectancy — or with other debilitating conditions as defined in the regulation. We also leave a lot of this up to the physician-patient relationship. We heard many comments from patients that they did not want us to provide just a set list of conditions, because there are some unusual and rare conditions that might benefit, so it would really be up to the doctor thinking there was no other conventional treatment that could alleviate this person's symptoms.
Another aspect of public interest is that we really have put some guidelines around the signage of dispensaries, so they're not neon signs, not recreational. They convey that this is a structure that is really a serious business.
We have allowed for local communities to use some of their own bylaws and regulations. A lot of towns have zoning regulations about signs.
Anything else in which you looked at what happened in other states and said, 'Let's not do that here'?

We really emphasize the bona-fide patient-physician relationship. In other states, I think they've experienced physicians that set up shop to certify patients and they might not have an ongoing relation to their care. And we want this to really be about care coordination, and a physician who really understands the needs of the patient.
So when a physician is certifying a patient they both have a series of questions they have to answer about what condition they're being certified for, they have to attest to the fact that they've seen the patient in person, and they'll have to certify the patients annually, so it won't be ongoing once they're certified. The longest a certification can last is one year, and the minimum is 15 days.
Much of the initial reaction to the regulations focused on the quantity limits: 10 ounces every 60 days. Some people thought that was quite a lot...

Again, we looked at what the 17 other states did, we reviewed the testimony from hundreds of patients and medical providers and we heard about the most common methods of use of marijuana. A lot of people only understand marijuana as a smoked product, so that seems like a lot in many people's minds, but we heard that the most common methods are aerosolization and edible products, so it takes more product to get the same effect as smoking.
So 10 ounces seems like a lot for smoking but not for using other methods?

Correct. And we allow the physicians to determine a lot. We had a lot of patients actually advocate for 24 ounces, which is what Washington does — they felt they had the most evidence for that amount. We allowed the physician to certify for more if they can demonstrate that the 10 ounces were not adequate to alleviate the symptoms. Again, it's the emphasis on the physician and the patient deciding what's in their best interests.
One other highlight: The regulation prohibits the marijuana-infused edible products from resembling any form of commercially available candy. That's been an important issue in other states, products looking like candy and younger kids ingesting it. We really want it to be clearly packaged as medicine. We don't have an exact description but it can't be flashy colors, like some tobacco products.
We're also requiring tamper-resistant packaging. In other states there were problems when children have gotten their hands on it and become ill. And it will have to be labeled so we know the amount of the product in there, as part of the 10 ounces the patient has.
Readers, additional questions? Comments? Thoughts? For a fun look at potential applicants, check out today's Boston Globe story: Three making plans for medical marijuana dispensaries.
This program aired on June 18, 2013. The audio for this program is not available.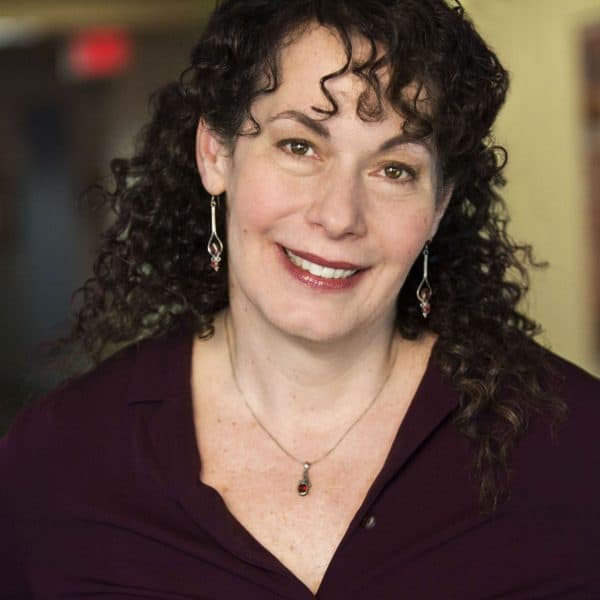 Carey Goldberg Editor, CommonHealth
Carey Goldberg is the editor of WBUR's CommonHealth section.