Triple Homicide Leaves Roxbury Residents Shaken
04:35
Play
This article is more than 7 years old.
Boston police have identified the three homicide victims they say were targeted in a shooting at a house party in Roxbury over the weekend.
The victims were 22-year-old Anna Cruz, 22-year-old Felix Garcia and 23-year-old Brian Tirado — all from Dorchester.
No arrests have been made, and police have not mentioned a motive. But the community is reeling.
"I heard a shot, it was really loud," said Jasmine Curry, who was staying at her grandfather's house on Intervale Street when shots rang out next door. "I woke up and I looked out the window and saw people run down the street, then I saw they were taking a guy in an ambulance."
Monday afternoon, no one answered the second-floor buzzer at 153 Intervale St., where the shots were fired during an early Saturday morning party.
"It's really close to home. It's scary," said one neighbor who was reluctant to give her name and said she didn't hear anything unusual before the shooting.
"I just woke up like around 5 and then saw police," another neighbor said. "The whole street blocked off, that's it. And it's just crazy that it's right here, you know. I have a son, he's 4 months, and a niece who is 3 years old."
After the triple homicide, Police Commissioner Ed Davis met with Mayor Thomas Menino. The next day, the mayor spoke with New England Cable News.
"I talked to the commissioner all day [Saturday] and I talked to him 6 o'clock [Sunday] morning," Menino told NECN. "We have some good leads on it and we hope to have an arrest very shortly."
When a murder or an attack occurs in this part of Boston, the police aren't the only ones to respond. Within an hour of the shooting, a trauma team from Project RIGHT, which promotes neighborhood stabilization and economic development in Roxbury and North Dorchester, was on the scene helping neighbors.
Jorge Martinez, executive director of Project RIGHT, says the first task of the trauma team is to determine if gangs were involved in order to prevent retaliation and relocate people if necessary.
"You'll see that on a regular basis, year after year after year, you have a concentration of violence in particular streets in particular neighborhoods," Martinez said. "Unfortunately, we're one of those hot spots."
Martinez says the city, state and federal governments have invested heavily in safe neighborhood programs, but he is still critical of lawmakers.
"My frustration is that we do this every single year for the same exact things, for the same exact reasons, for almost the same exact neighborhoods," he said. "And we still have to go through this exercise to ensure these resources get down to where we need them and we usually get them after the fact, which is where my frustration lays."
In an effort to keep Boston streets safe, this coming Saturday the city will conduct a door-to-door campaign to connect kids with jobs and summer programs. This year, 10,000 teens will get temporary work.
Back on Intervale Street, the reality hits home.
"It's crazy out here, gotta struggle, gotta live life," said a 19-year-old resident who doesn't want to use his name. He says gangs are big problem here. "If you don't hang with the right people, stuff happens."
Six young kids who were playing basketball right across the street from where the three people were murdered over the weekend said this is only the latest violence in the neighborhood. Last week, two people in their 20s were shot while in a car on Devon Street while an infant was in the backseat.
"Enough is enough," one said. "Enough is enough of the violence."
This program aired on June 25, 2013.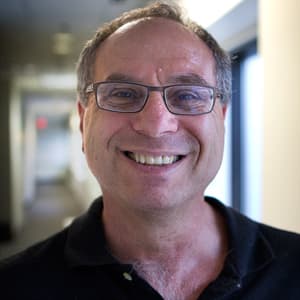 Bruce Gellerman Senior Reporter
Bruce Gellerman is an award-winning journalist and senior correspondent, frequently covering science, business, technology and the environment.