Jockeying Begins To Replace Markey In U.S. House
02:30
Play
This article is more than 7 years old.
Edward Markey's victory speech had barely stopped echoing Tuesday night when the jockeying to replace him in the U.S. House of Representatives began.
At Markey's election party, state Rep. Carl Sciortino of Medford previewed his campaign — that he formally launched some 14 hours later on the steps of the Massachusetts State House.
"I have a strong record of accomplishments and taking on tough, progressive fights in the state Legislature," Sciortino said. "I think that's exactly what people were supporting Ed Markey for. We have a proud tradition of electing clear, articulate, strong, progressive leaders from this state, and I'm going to continue that tradition for the families of the 5th."
The state's 5th Congressional District covers a swath of eastern Massachusetts that runs diagonally from Southborough and Framingham to Melrose and Revere. A large part of it overlaps with Middlesex County, whose sheriff, Peter Koutoujian, will also be running.
In a statement, Koutoujian said he'll start campaigning in the days ahead, but that Wednesday should be Markey's day to celebrate.
State Democratic Party Chair John Walsh says there's a gathering field of candidates.
"Our biggest asset as Democrats is a deep pool of talent," Walsh said as Markey celebrated winning his special U.S. Senate election race. "I know that the people that have been mentioned and expressed some interest represent the best of what the Democratic Party has to offer in that district. So I'm looking forward to that race as well."
The gathering field includes state Sen. Katherine Clark of Melrose, who's already been backed by the pro-women political group EMILY's List, over another potential candidate state Sen. Karen Spilka of Ashland. Their State House colleague, Will Brownsberger of Belmont, is also expected to run.
Republicans promise competition. Lawyer and Malden native Frank Addivinola announced Wednesday he's running. Others have expressed interest. Tim Buckley, with the state GOP, says Gabriel Gomez may have lost his race against Markey for U.S. Senate, but the political newcomer energized Massachusetts Republicans.
"His unique background and kind of unique story brought in a lot of new faces and a lot of volunteers into the party," Buckley said. "Hopefully those folks will stay engaged and get to work on the next race in the 5th Congressional District."
Exactly when voters in that district go back to the polls is still up in the air. It depends on the date that Markey officially resigns. By state law, the governor has to call a special election to be held between 145 and 160 days later. That means the general vote will likely be held in late 2013.
This post was updated with the All Things Considered feature version.
This article was originally published on June 26, 2013.
This program aired on June 26, 2013.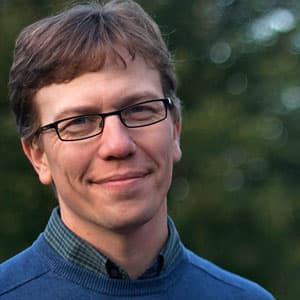 Curt Nickisch Business & Technology Reporter
Curt Nickisch was formerly WBUR's business and technology reporter.