Cambridge Police Unveils Interactive Crime Map
The Cambridge Police Department on Tuesday launched an online crime map, seeking to provide the public with a new way to be notified of incidents throughout the city.
"What we're trying to do is to share more information with the public of what's going on in their community," said Dan Riviello, the department's director of communications.
The map, called RAIDS Online, analyzes crime data posted from the police department's daily log, which is then located on the map — so the displayed data is actually from the day before. The map also allows the data to be sorted by crime, date range and other criteria.
"I think this is a really innovative way to share crime information with the community," City Manager Richard Rossi added in a statement. "Many police departments produce crime reports, but this new map allows Cambridge residents to see, on a daily basis, where, when, and what types of crimes police are responding to in their neighborhoods."
The map was built in partnership with BAIR Analytics, and can be accessed using a desktop computer or smartphone.
This program aired on July 2, 2013. The audio for this program is not available.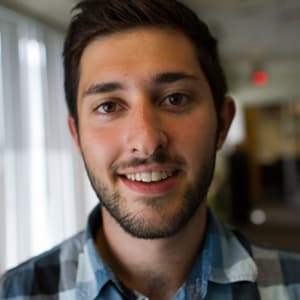 Nate Goldman Social Media Producer
Nate Goldman was formerly a social media producer at WBUR.