Highest Public Pay: Coaches In Most States, Med School Chief In Mass.
This article is more than 8 years old.
I've never been prouder to be from a blue state. And by blue, I mean a state whose highest-paid public employee is not a football coach. Or a basketball coach, either.
I first came across this gorgeous infographic on a site called Addicting Info under the headline "Everything Wrong With America In One Simple Image." It credited the map to "America The Stupid courtesy of WTHR TV," but the WTHR folks pointed me to Deadspin.com, where Reuben Fischer-Baum actually created it here. The Deadspinners kindly permitted us to re-post it.
Readers, even sports-crazed Boston readers, really, do you think this national state of affairs is right?
As you compose your answer, I have a second point to discuss. Naturally, from my provincial Massachusetts point of view, I was curious about our state's entry for the highest-paid public employee, "Med school chancellor."
It took about one minute to find this year's Boston Globe story on the list of top public-salary earners, including this:
The University of Massachusetts dominated the list of state employees who made more than $100,000 last year, with 49 of the top 50 spots held by doctors, administrators, and coaches.

At $784,468, the top 2012 salary ­belonged to Michael F. Collins, who holds dual roles in the university, as chancellor of the medical school and ­senior vice president for health sciences at the university. He was also the state's highest paid employee in 2011.

For the second year in a row, the number two salary went to Terence R. Flotte, the medical school's dean, who was paid $712,041.

Typically, UMass employees, particularly those at the medical school, are heavily represented in the top-earner brackets.

Overall, nearly 7,700 state employees across a variety of departments earned $100,000 or more, up from about 6,900 employees in 2011. In total, the state employs about 100,000 full- and part-time workers.

Governor Deval Patrick, who earns $139,832, could not even crack the top 1,500. He was clustered in with State Police officers, professors, and a dentist.
So here's my second question: Of course, public employees' salaries need to be comparable to private-sector salaries if we want to attract good people to public service. But is there not also something called "enough"? At what point does a taxpayer-paid or nonprofit salary become unseemly?
This issue also came up in March, at a panel discussion on rich and poor hospitals at the Boston convention of the Association of Health Care Journalists.
A reporter in the audience, Ron Shinkman of Payers & Providers, came to the microphone and asked, quite politely, about the salary of well over a million dollars that Boston Medical Center chief Kate Walsh is paid. (He explained to me later that he had downloaded the hospital's 2010 tax return from Guidestar.org to his cell phone during the panel talk and checked its financials. Walsh's 2010 compensation was $1.34 million for nine months of work that year, he said, which he extrapolated to a nearly $1.7 million annual salary.)
'Aren't there competent people out there who could do the job for, say, more like $500,000?'
What Ron did ask was something like, "Aren't there competent people out there who could do the job for, say, more like $500,000?"
Walsh responded only, "There may be." She did not elaborate. She did not further justify her salary. I imagined it was one of those "Don't apologize, don't explain" CEO moments.
Ron added in an email: "Walsh's initial response to my question was "Oh, come on!" which suggested to me that she considered it completely closed for discussion." Also, he wrote, "I was hesitant about asking the question until Walsh discussed the need to retrain people who had had their pension benefits restructured and now faced an uncertain retirement. I then had no problem popping the question to someone whose retirement and deferred compensation topped $400,000 in lieu of nine months of work in 2010. And, during an interview after the panel, Walsh told me she did not do her job for the money."
Two things struck me. One, isn't this an interesting question that should be discussed more? Kate Walsh has helped restore Boston Medical Center's finances to better health, and $1.4 million is certainly modest compared to her predecessor Elaine Ullian's final-year package of nearly $4.8 million, including $3.5 million in deferred compensation.
But — it's Boston Medical Center, where saintly staffers help care for the neediest and least privileged. Also, its payments are dominated by Medicaid and Medicare — taxpayer money. Is it right for its chief to earn over $1 million?
Maybe it is. It's the most virtuous of work, and that money is well within the range of what big Boston hospital chiefs make. Ron Shinkman himself has written about the large "seven-figure club" of California hospital CEOs.
I'm just asking. I'm just wondering whether American extremism on CEO salaries has to seep over into the public sector, and whether we couldn't somehow substitute some moral capital for all that literal capital.
Ron recalled that Boston University professor Alan Sager was also on the panel, and offered this response to the salary question:  "This country pays CEOs far more than counterparts running more successful companies overseas. It's an American problem, and it's a score-keeping problem."
So there's the dilemma, I suppose: In terms of score-keeping, I want the CEO who turns around the region's biggest hospital for poor people to win resoundingly. But does the score have to be kept in public or nonprofit dollars?
Similarly, it makes me pause when I look at CharityWatch.org, the independent charity watchdog, and see that Dr. Edward J. Benz, Jr., head of the Dana-Farber Cancer Institute, gets the fourth-highest pay package on the national CharityWatch compensation list. (As the chart notes, that salary may include pay for clinical care.)
Readers, where do you come down? And are you interested in these top health care salaries? They are obtainable from tax documents with just a little legwork, but — should we get them? Do you care? And if so, what would you most like to know?
This program aired on July 8, 2013. The audio for this program is not available.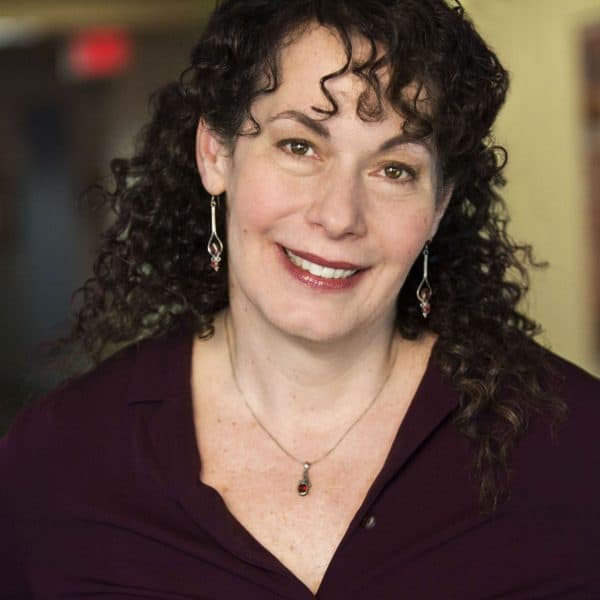 Carey Goldberg Editor, CommonHealth
Carey Goldberg is the editor of WBUR's CommonHealth section.