Local Retailers Boycott Latest Rolling Stone Issue
02:33
Play
This article is more than 7 years old.
"Celebrity treatment." That's what Boston Mayor Thomas Menino called the latest Rolling Stone magazine cover featuring alleged marathon bomber Dzhokhar Tsarnaev.
As many local residents also expressed their outrage, and as outcry against the controversial cover caught fire on social media, retailer boycotts of Rolling Stone started rolling in: Roche Brothers, Tedeschi, CVS, Stop & Shop, Cumberland Farms. They all said they would not put the latest issue on their shelves. Same thing for Shaw's and Star Market stores. A spokesman for the West Bridgewater company, Steve Sylvan, says employees know just how profoundly the tragedy has affected their customers.
"Out of respect for the survivors, those who lost their lives and all of their families and friends, we have made the decision to not sell the August issue of Rolling Stone," Sylvan said.
This stand by New England retailers may be mostly symbolic.
"The business risk? There's very little because they generally don't pay for magazines that they don't sell," said Michelle Manafy, an analyst at min, a magazine industry research firm. She says retailers that are boycotting this lone issue of Rolling Stone will only lose the small margin they get on sold copies.
And she doesn't think the boycott will hurt Rolling Stone much either. Retail sales are not a primary revenue stream.
"What newsstand sales do for magazines is keep them top of mind," she said. "But let's face it, with this Rolling Stone situation, they are top of mind."
It's more about publicity. Rolling Stone's managing editor Will Dana told NPR's All Things Considered that retail sales were not a driving factor in the cover choice.
"It's something you have to be mindful of, but at the same time, put out of your mind on a case-by-case basis, and you gotta just — you know, we really go with our gut on these things usually," Dana said.
Rolling Stone's cover of Tsarnaev hit some Bostonians in the gut. To hit Rolling Stone where it really counts, it's not sales at the newsstand. Magazines depend far more on subscription and advertising revenue.
This article was originally published on July 18, 2013.
This program aired on July 18, 2013.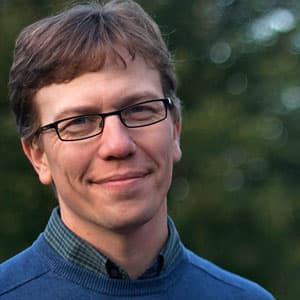 Curt Nickisch Business & Technology Reporter
Curt Nickisch was formerly WBUR's business and technology reporter.