Breastfeeding May Lower Risk Of ADHD, Study Finds
This article is more than 8 years old.
To the long list of health woes breastfeeding might protect your child against, add this one: attention deficit hyperactivity disorder.
UPI covered the study, published online earlier this year and just out in the journal Breastfeeding Medicine:
Dr. Aviva Mimouni-Bloch of Tel Aviv University's Sackler Faculty of Medicine and Loewenstein Hospital and colleagues completed a retrospective study on the breastfeeding habits of parents of three groups of children: a group that had been diagnosed with ADHD; siblings of those diagnosed with ADHD; and a control group of children without ADHD and lacking any genetic ties.

The study...found a clear link between rates of breastfeeding and the likelihood of developing ADHD, even when typical risk factors were taken into consideration.

Children who were bottle-fed at 3 months were found to be three times more likely to have ADHD than those who were breastfed during the same period, the study said.
The study has clear limitations, which the authors spell out:
...the major limitation of our study resides in issues related to causality. Indeed, a shorter duration of breastfeeding in the ADHD group might be the result, rather than the cause, of ADHD. Whether feeding behavior at the breast of a child who is about to develop ADHD leads to premature weaning is an important question that our retrospective, uncontrolled design cannot answer...
Still, the work is "interesting" and worthy of further study, says Dr. Melissa Bartick, an internist at Cambridge Health Alliance and author of a recent analysis that found low breastfeeding rates in the U.S. may be contributing to a great increase in common diseases. (Bartick's study found that sub-optimal breastfeeding rates "may cause as many as 5,000 cases of breast cancer, nearly 54,000 cases of hypertension, and almost 14,000 heart attacks each year." )
Dr. Craig Surman, an assistant professor at Harvard Medical School and the scientific coordinator of the adult ADHD research program at Massachusetts General Hospital, adds this perspective:
This study offers suggestion that breastfeeding may inversely correlate with ADHD. However, further replication of this finding in well designed studies would be needed to draw a conclusion that can inform the public. The size, retrospective nature, and lack of a systematic method of identiifying ADHD limit the inferences that can be made from the study. The design of the study is interesting in that it was designed to seperate risk of ADHD due to association with breastfeeding from genetic risk of ADHD - because the analysis accounted for ADHD traits in parents, and one of non-ADHD control groups had siblings with ADHD.

ADHD is very heritable - in twin studies, we see correlations of about .7 - where 1.0 would mean that both twins always both have ADHD - there are similarly high heritability rates for other neurodevelopmental disorders. But the fact that heritability is not 100% has led to strong interest in envionmental factors as risks for ADHD. There are a number of known risk factors, such as low birth weight, birth complications, maternal smoking, and lead exposure.

There is a great wish that the right care could limit the burden of ADHD - that parents could make choices that improve the chances their child will adapt well as they grow. Unfortunately, we still don't have answers about what will, and will not, do that.
(Surman also wrote the book, "Fast Minds: How to Thrive If You Have ADHD (Or Think You Might)," published earlier this year, with help from CommonHealth contributor Karen Weintraub.)
This program aired on July 25, 2013. The audio for this program is not available.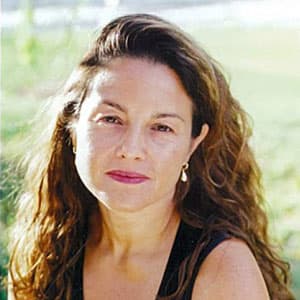 Rachel Zimmerman Health Reporter
Rachel Zimmerman previously reported on health and the intersection of health and business for Bostonomix.