Did You Hear The One About The Comedian With No Arms And Legs?
This article is more than 8 years old.
Two years ago, film professor Will Lautzenheiser noticed a persistent cramp in his leg. Within days he was comatose, his organs failing one after the other as vicious strep bacteria swept through his body. He ended up spending five months in a hospital Intensive Care Unit, and the attack of necrotizing fasciitis — flesh-eating bacteria — cost him all his limbs.
Here's the punchline: Will now performs stand-up comedy. Except that, lacking legs, he calls it "sit-down" comedy.
"The amputations have been, in a way, the grim apotheosis of my sense of humor and sensibility before this," he said. "My kind of gallows humor is maybe uniquely suited to such an absurd and horrible situation. And humor is a great way to be resilient — if you can't laugh, you weep."
Humor is also a way of lightening up a very serious topic — say, disability. The Americans with Disabilities Act, the landmark federal law on the civil rights of disabled people, turned 23 this week, and to mark the anniversary, the New England ADA Center invited Will and three other comedians with disabilities for a public "Laugh and Learn" panel to discuss being disabled and being funny.
An advantage of being an amputee: 'I've stopped biting my nails — cold turkey.'
Humor has historically been a way of dealing with difficult issues, said Oce Harrison, the center's project director, "and we're also feeling like we could all really use a laugh right now in Boston, because of the marathon bombings, and every day in the paper there are evildoings."
I can't imagine cracking a joke about a marathon victim's injury — or joshing as an outsider about the other panelists' disabilities: paraplegia, ADHD, Asperger's. But this is something different: people with disabilities laughing at the situations they find themselves in, and at the world's reaction to them, and thus making it OK for others to laugh as well. It's another way of "being seen," and educating the public, Harrison said.
In an interview before the panel, Lautzenheiser ran easily through the amputee jokes that he heard long ago in the schoolyard: What do you call a man with no arms and legs who's by your door? Matt. Who's in the ocean? Bob. Who's on the wall? Art.
He can tell those jokes to relax his audience, but he avoids certain variants that don't describe his own injury. "I can't make fun of anyone else who's lost limbs," he said. "But I'm entitled to make fun of my own disability. And the situation — it's a lot more absurd or ridiculous than one might think, and the jokes are, day to day, practically endless."
In fact, Will's amputee jokes began in the hospital, when the surgeon told him that his deadened limbs would need to be cut off. He was a bit loopy from medications, he recalls, but his response was "Well, it's a good thing I learned to play the violin when I did!"
The humor continued through the long hospital ordeal. "The basic nature of the situation isn't funny at all and wound care isn't funny; it's really horrible and painful," he said. "But if you can try to make that process a little less stressful for everyone, that helps."
And on it went after Will's discharge. People would compliment his wheelchair, and he'd respond: "Thanks. Cost me an arm and a leg!"
His quips aim to put people at ease. "Otherwise, they might just see me as an object of pity," he said. "It's not common to have a quadrilateral amputee just sort of around, and I really don't feel that way about myself. I certainly have a disability. There's a lot I can't do. But I don't want to be just thought of as a disabled person. I'm a person who has a disability, or a person who's in this particular situation, but it hasn't affected me that badly mentally, and I'm still pretty much the same person I was before."
In the last few months, as Will has begun to bring his humor out into the comedy world, that world hasn't always been set up to receive him. When he arrived for a gig at a Boston club in June, the stage was not wheelchair-accessible — so he worked that into his act (Which also included a friendly competition with his friend, Steve, over whose 2011 was a worse year: Steve had ended up living out of his car, but losing all your limbs is a tough act to beat.)
The comedy performances help Will, he said — it's important to "be visible," and becoming a character on stage allows him to air topics he might not in normal life. His first comic monologue included some of the best and worst things about being an amputee. On the good side:
"I don't have to wash my hands after I pee."
"I can have unique profile pictures on Facebook, that look like I'm eating my arm."
"It's allowed me to kick a lot of bad habits: I've gotten off morphine, methadone, Oxycontin, Oxycodone, special K, and I've stopped biting my nails — cold turkey!"
On the bad side: "The worst thing about being an amputee is that you can't masturbate. I always have to ask someone else to lend a hand. Actually, maybe that's the best thing about being an amputee..."
People are curious about amputee life, Will said, and "the gruesome reality of it is that I need help — even going to the bathroom. If I didn't have a bidet toilet, I'd be stuck. It was really absurd before my partner and I got that installed. Thank goodness for the bidet — independence in the bathroom!"
Will is still in intensive rehab, so he cannot return to teaching for now; he formerly taught film production and screenwriting at Boston University and had just started work at Montana State University when the bacteria hit.
He cannot return to making films at this point either, he said, until he can find an interface that would allow him to control a camera.
But comedy, he can do.
Not everyone finds him funny — in particular, Will's identical twin brother, who is now looking much less identical. "This is all too raw to him," Will said.
But his parents support his comedy. And he is hoping that his day-to-day comic approach helps model the therapeutic uses of humor for some of his new comrades in rehab: Boston Marathon bombing amputees.
"It's OK to laugh," he said. "The situation is ridiculous. I mean, amputation turns out to be — who knew?! — just ridiculously funny."
Further reading: Will Lautzenheiser's blog, which he hopes to update soon.
This program aired on July 26, 2013. The audio for this program is not available.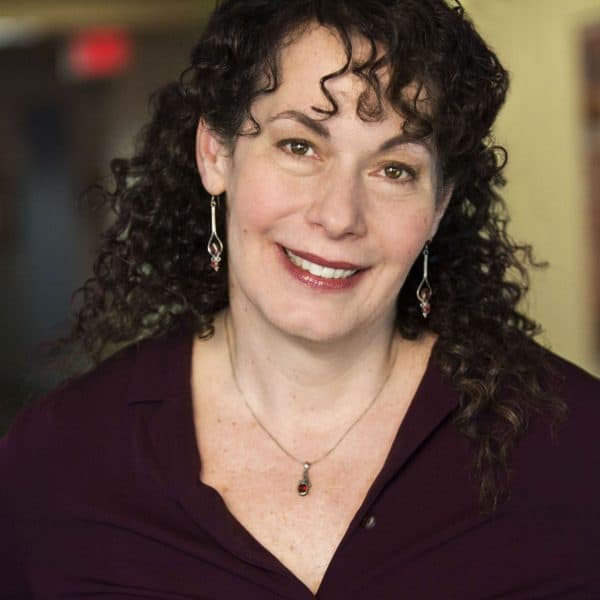 Carey Goldberg Editor, CommonHealth
Carey Goldberg is the editor of WBUR's CommonHealth section.