Sudbury Man Convicted On Terrorism Charges Argues Appeal
04:24
Play
This article is more than 7 years old.
The lawyer for a Sudbury man convicted of conspiring to help al-Qaida argued Tuesday that prosecutors deliberately frightened and prejudiced jurors by showing them terror-related photos and videos that had nothing to do with the charges.
Boston attorney Sabin Willett spoke on behalf of Tarek Mehenna, who is serving 17 1/2 years for materially supporting terrorists and lying to federal agents. Federal prosecutors say Mehanna is a homegrown terrorist. His defense lawyers contend he spoke out against oppression and wrote about injustice.
"The case involved 28 pictures of the World Trade Center in flames, 33 video clips, 95 thumbnails off a computer, hundreds of posts," Willett said outside the courthouse after the hearing. "All for the purpose of causing the jury to fear and hate this guy."
In arguments before the 1st U.S. Circuit Court of Appeals, Willet said the most disturbing thing prosecutors showed jurors were five videos of jihadists committing beheadings. He said Mehanna didn't produce or translate the videos, he only watched them.
U.S. Attorney Elizabeth Collery argued the videos stopped short of actually showing the beheadings and that the number of videos and computer images presented as evidence was necessary to show Mehanna was obsessed with terrorism.
Judge Bruce Selya said that while each reference to terrorism may have been proper during the trial, the appeals court must weigh the total effect of the references on the jury.
During his trial last year and the appeal Tuesday, there was no dispute that Mehanna was outraged by U.S. actions in Iraq, Afghanistan and Somalia. He expressed support for a video showing a bus being bombed in Israel, and another video showing insurgents killing U.S. soldiers after a 14-year-old Iraqi girl was raped by GIs.
Expressing anger in words is Mehanna's birthright, his attorney said, adding that what Mehanna said and wrote is protected by the First Amendment.
"It might make him somebody you don't like, it might make him somebody we disagree with, but neither one makes him a criminal," he said.
Collery refuted that constitutional argument, saying there was ample evidence Mehanna's translations of jihadist materials were propaganda directed by a foreign terrorist organization. But Willet argued that wasn't true and went through a chronology showing Mehanna wasn't charged with material support of terrorism until two years after he was originally arrested for lying to federal investigators, and refused to become an FBI informant.
Both Mehanna's mother and father were in court during the oral arguments. Neither Ahmed or Souad Mehanna would guess at the outcome of their son's appeal.
"The whole thing doesn't even deserve even to be in the court," Ahmed Mehanna said. "He's a man of faith, he's a man of principle."
"I'm hopeful, I'm just hopeful," Souad Mehanna said. "I don't know anymore, after what happened with the trial, I don't know what to say."
At the end of oral arguments, Judge Selya praised both sides for their briefs and said this is a "hard case." It will be at least six months before the three-judge panel announces its decision.
This program aired on July 31, 2013.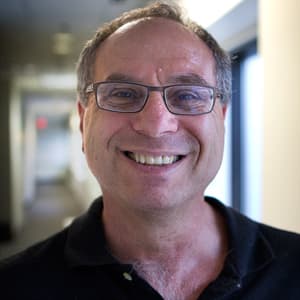 Bruce Gellerman Senior Reporter
Bruce Gellerman is an award-winning journalist and senior correspondent, frequently covering science, business, technology and the environment.