Survey: Boston Has Country's Most Dangerous Bridge
This article is more than 7 years old.
A Storrow Drive westbound bridge abutting Boston's Back Bay neighborhood has been named the most dangerous bridge in America by Travel + Leisure magazine.
"Although nearly 60,000 cars cross this bridge heading west daily, few drivers may realize the condition of what's beneath their tires: the structure, which carries the road's westbound lanes over the eastbound, has been deemed "entirely insufficient" based on an evaluation formula used by government bridge inspectors," Sarah L. Stewart writes in the article.
The magazine analyzed 2012 data provided by the Federal Highway Administration, ranking each bridge with an average daily traffic volume of more than 50,000 vehicles by their sufficiency rating — a government formula determined by structural evaluation, design obsolescence and importance to the public.
Controversy over the Boston bridge's ongoing repairs has existed for years, most recently in late 2012 when the Storrow Drive tunnel was closed for months to undergo structural maintenance.
Two other Massachusetts bridges also made the list of the most dangerous in America: Revere Beach Parkway in Revere, at No. 11, and I-495 Northbound in Amesbury, at No. 20.
This program aired on August 6, 2013. The audio for this program is not available.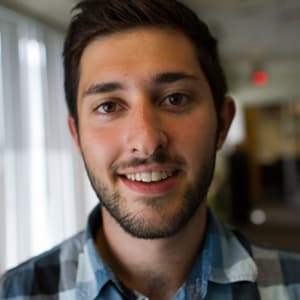 Nate Goldman Social Media Producer
Nate Goldman was formerly a social media producer at WBUR.