Boston-Based Startup Aereo Challenges Cable TV System
04:09
Play
This article is more than 7 years old.
Boston is home to a media battle that could shape the future of television. A locally run startup called Aereo is offering a new service that streams broadcast channels over an Internet connection — no cable TV necessary.
WCVB-TV is suing, accusing the startup of being a freeloader. But that's not stopping Aereo's plans to expand to 12 new markets in the coming weeks, including all of Utah on Monday.
The other day, Skip Bensley was at work at his office job in Cambridge when the jury in the Bulger trial reached a verdict. He wanted to follow along, so he pulled out his iPhone and used Aereo to livestream the local news.
He also used Aereo to watch the New England Patriots' first preseason game. Except he was busy when the game was on, so he used Aereo to record it and then streamed it to his TV when he got home.
"You don't have to sit through all the commercials," Bensley said. "There's a little button that you can kind of jump forward like you're playing a media file back in your media player."
Bensley doesn't have cable TV service. And he doesn't have a TV antenna, either. Aereo streams local over-the-air broadcast channels such WBZ-TV, FOX 25 and PBS over the Internet.
At Aereo's offices on Summer Street near the South Boston waterfront, an employee pulls out a bag of little coated copper doohickeys. Each is smaller than a dime. Hundreds fit inside one Ziploc bag. They're antennas. Aereo stuck thousands of these onto an undisclosed rooftop somewhere near Boston. When you subscribe to the service, you're basically renting one of these antennas, using the Internet as the cord, and using a cloud server like an online DVR. It costs $8 per month for 20 hours of online storage.
Aereo engineer Teodora Vidolova is testing one of the computers that routes those over-the-air signals. She graduated this spring from Olin College in Needham, and says she gets a kick out of working for a company that's growing quickly across the country.
"One of my friends' parents actually had heard about Aereo when I was telling them about it," Vidolova recalled. "And they're like, 'Oh yeah, I wish. Excited for when it gets to L.A.'"
Cable companies and TV broadcasters are not excited. Boston's WCVB-TV and its owner Hearst have sued. They say Aereo is redistributing shows without paying. The media companies declined to comment for this story, referring only to the legal complaint that calls the startup a "free-rider." But Aereo CEO Chet Kanojia says telecommunications law is on his side, and so far courts have sided with his firm in other legal challenges.
"We're not a cable company," Kanojia said. "We are an equipment provider."
Kanojia says his company is only doing for people what they're allowed to do already: hook up an antenna and get free over-the-air HDTV. He says he and his partners wanted to innovate in the television space, and that meant staying far away from the cable system that Kanojia says is slow to give viewers what they want.
"For us, it's obvious that television consumption is going to be online, ultimately." Kanojia said. "So we had to come up with a technological way where we could create an opening."
So despite the legal challenge, Aereo is expanding as fast as its 70-some Boston employees can put up antenna farms across the country. Aereo serves Boston, New York City and Atlanta now. By this time next month, it'll be in Miami, Salt Lake City, Dallas and Houston, giving some people a new way to watch basic television while giving cable executives heartburn.
Related Coverage:
This program aired on August 16, 2013.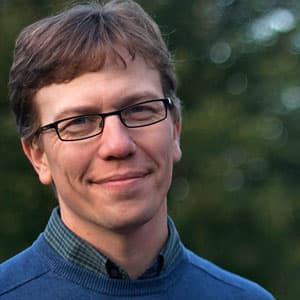 Curt Nickisch Business & Technology Reporter
Curt Nickisch was formerly WBUR's business and technology reporter.