Boston Plan Seeks To Reduce Homelessness
05:23
Play
This article is more than 7 years old.
The city of Boston on Thursday unveiled a comprehensive action plan to address the problem of homelessness.
"We cannot rest until every Bostonian has a place to call home," Mayor Thomas Menino said in a news conference announcing the plan. "We are taking on some of the most difficult remaining issues facing Boston's homeless population."
At last count there were nearly 7,000 homeless people in Boston — almost 1 percent of the city's population. The plan focuses largely on families.
A Comprehensive Approach
The city's action plan — called "Bringing Boston Home" — takes a holistic, multi-agency approach to address fundamental issues around homelessness.
Boston's emergency shelters accommodate about 10,000 people a year and the city has done better than any other major metropolitan area in terms of providing shelter space for the homeless — only 3 percent actually live on the city streets. But this population — mostly seniors and increasingly young people — is particularly vulnerable. The goal of the action plan is to cut the number of unsheltered by half within two years.
A bigger problem is the relatively small number of persistently homeless people living in shelters. Just 12 percent of the homeless population in Boston use more than half of the shelter space in a given year.
By providing supportive housing to deal with people with complex behavioral health and social service needs, Pine Street Inn has been able to cut its persistent homeless population by 30 percent over the past six years. The city's goal is a 50 percent reduction by 2016.
That's far easier said than done, says Theresa Banks, who is homeless and staying at the Woods-Mullen Emergency Shelter in the South End.
"Nobody addresses the mental health part and I think that's kind of messed up," she said. "So these people end up just lingering in the shelter year after year after year because nobody is even trying to assist them."
Banks, an ex-drug addict and convicted felon, gives the city high marks for drug rehab programs but low grades for jobs training.
"We get denied a lot of opportunities to get a job even though we changed our lives around because of our history," she said. "I just think something should or could be done about that."
A large focus of the city's plan is to address homelessness among families. Half the city's homeless population is made up of family members.
Eviction is the number one cause of family homelessness in Boston. The city's goal is to reduce by a quarter the number of families with housing subsidies who are evicted solely for being behind on their rent by 2016.
That will require not just money but changing regulations, says Sister Margaret Leonard, who helped write the city's action plan and is the executive director of Project Hope, a shelter for women and children in Dorchester.
"When families are evicted now in the state they're not eligible for emergency shelter for three years," she explained. "Now think about what that means and the cost of that — when those families are searching, searching for a place to live, searching for a place for their children, encountering all kinds of stress. What a waste."
Providing vocational education, work experience and jobs is the proven pathway to greater economic security. The system works when homeless people find work, or in the case of Tina Boostrom, when she learned how to navigate the complex federal, state and city housing subsidy programs.
"I was homeless and helpless, but I was never hopeless," she said.
For four years, Boostrom lived in an out of shelters in Boston and Cambridge. Two years ago, she got her act together and now lives in long-term affordable housing.
"It's nice to have a key to let you in your own home," Broostrom said fishing into her handbag to pull out the prized possession. "So if it's cold outside you can home, open that door, shut that door and turn that heat on, and I'm proud to have my own."
This post was updated with the Morning Edition feature version.
This article was originally published on September 19, 2013.
This program aired on September 19, 2013.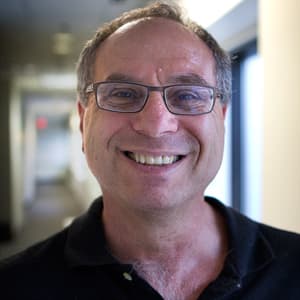 Bruce Gellerman Senior Reporter
Bruce Gellerman is an award-winning journalist and senior correspondent, frequently covering science, business, technology and the environment.