Free E-Book: Bulger On Trial
This article is more than 7 years old.
"Bulger On Trial," investigative reporter David Boeri's extensive coverage of the Whitey Bulger saga, is now available as an updated and expanded e-book published by WBUR.
Boeri's three decades of reporting, together with daily dispatches from the summer 2013 trial, cover the deep backstory of Boston's most notorious mobster, an odious cast of supporting characters, and the corrupted government agency that enabled his rise to power. Boeri challenges the assumption that the guilty verdicts mean justice was served.
"Bulger's conviction was assured from the start," Boeri writes. "But the trial was a failure in that it didn't meet the expectations the public should have for an open trial. It was narrow, and secrets were kept. The prosecutors fought against the release of information at every turn and kept the trial away from questions of who made Bulger what he became and how."
---
Read the e-book free on your desktop or mobile device.
"Bulger on Trial" is also optimized as an e-book for reading devices, including Kindle, Apple's iBooks, and Nook. Follow the instructions below for your device of choice.
Kindle: "Bulger On Trial" is available in the Amazon Store for $1.99. Kindle requires that publishers put a price on their books, so we're charging the lowest possible rate. Please consider this a convenience charge for the ease of downloading through the store.
There are also a couple ways to download the book to your Kindle for free. E-mail the book directly to your device. Or download the file to your computer and load it onto your device using a USB connection.
iBooks: Download the file directly and open it in iBooks on your iOS device (or Mac running OS 10.9 Mavericks). You will need the iBooks app installed on your iPad or iPhone. Or, download "Bulger On Trial" from the iBookstore.
Other platforms: Download the e-book optimized for Nook, Kobo or other e-readers (EPUB) and transfer it to your device. There are more detailed instructions here.
A note: WBUR has chosen to offer this e-book at no cost, as a service to readers. WBUR is a nonprofit organization, supported by our fans. If you enjoy this e-book, please consider donating to WBUR to help us produce more journalism like this.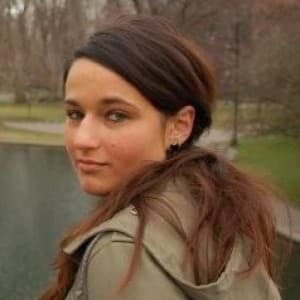 Lisa Tobin Senior Podcast Producer
Lisa Tobin was formerly WBUR's senior podcast producer.