The 'Fat But Fit' Myth Debunked
This article is more than 7 years old.
On the train to New York for Thanksgiving, we sat next to a family with a very chubby girl. She was about 9, with lovely red hair and a pretty moon-shaped face. But I could see her belly bulging and her chunky arms as she played with her iPad, and I imagined some tough teenage years ahead.
While her mother slept, her dad headed to the cafe car and returned with a box of chocolate chip cookies and peanut M&M's. "Quiet," he said, handing the treats to the girl. "Eat them before Mom wakes up." Then he gave her a Mountain Dew to wash it all down. It was 10 am on Thanksgiving.
"Child abuse," I thought, but kept my mouth shut.
I imagined the little red-haired girl again today, in light of this headline in MedPage Today "Fat But Fit — Is It Just A Myth?"
Remember the concept of "benign obesity" — the idea that as long as you're exercising and relatively fit, being a little fat probably won't hurt you. Well, think again. A new study published in the Annals of Internal Medicine suggests there is no healthy obesity. According to the news report:
Metabolically healthy obese people have a long-term increased risk for death and cardiovascular events compared with their normal-weight counterparts, suggesting there is no such thing as benign obesity, according to a meta-analysis.

When studies with follow-ups of a decade or more were considered, obese people with no metabolic abnormalities had a 24% increased risk for these events compared with metabolically healthy, normal-weight people (relative risk 1.24; 95% CI 1.02-1.55), reported Caroline K. Kramer, MD, PhD, of Mount Sinai Hospital in Toronto, and colleagues.

All metabolically unhealthy people had a similar elevated risk for the events compared with metabolically healthy, normal-weight study participants, they wrote in the Annals of Internal Medicine, specifically an RR of 3.14 for normal weight (95% CI 2.36-3.93), 2.70 for overweight (95% CI 2.08-3.30), and 2.65 for obese (95% CI 2.18-3.12).

"Our results do not support this concept of 'benign obesity' and demonstrate that there is no 'healthy' pattern of obesity," Kramer and colleagues wrote. "Even within the same category of metabolic status (healthy or unhealthy) we show that certain cardiovascular risk factors (blood pressure, waist circumference, low high-density lipoprotein cholesterol level, insulin resistance) progressively increase from normal weight to overweight to obese."
This program aired on December 3, 2013. The audio for this program is not available.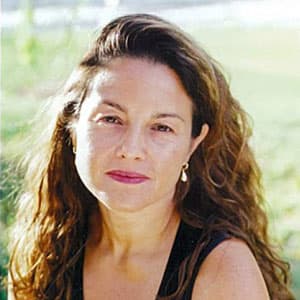 Rachel Zimmerman Health Reporter
Rachel Zimmerman previously reported on health and the intersection of health and business for Bostonomix.