TV Message To Tween Girls: 'Do Anything, Just Be Attractive'
This article is more than 7 years old.
My 8-year-old daughter recently rose at the crack of dawn to wash her naturally wavy hair so it wouldn't be "puffy" for a school assembly. She'd previously begged to have it straightened. Did I mention she's 8?
While we all work diligently to tell our daughters how smart and strong and brave they are — and de-emphasize looks as much as possible — it's a jungle out there when it comes to girls and self-image. A new study by U.S. researchers published in the journal Sex Roles reaffirms the uphill battle parents face. Here's the headline: "Looks are all important for girls on tween TV." And the not-so-subtle messaging, according to the researchers: "Girls can participate in everything that boys can, but while doing so they should be attractive."
To arrive at this sad but not terribly surprising conclusion, Ashton Lee Gerding of the University of Missouri and Nancy Signorielli of the University of Delaware, reviewed "gender ideals" as conveyed by American television programs geared toward tweens ages 8-12.
Here's what they found, from the news release:
Characters in 49 episodes of 40 distinct American tween television programs aired in 2011 on Disney Channel, Disney XD, Nickelodeon, and the Turner Cartoon Network were analyzed in terms of their attractiveness, gender-related behavior, and personality characteristics such as bravery and handiness with technology. Two specific genres were examined: teen scene (geared towards girls) and action-adventure (geared towards boys).

...Overall, compared to males, females were portrayed as more attractive, more concerned about their appearance, and received more comments about their looks. Females were presented similarly in both genres. Overall, males were shown in varying levels of attractiveness, and were portrayed as more stereotypically brave in the action adventure genre.

A critical finding was that tween programs still portray females as more attractive and more concerned about their appearance than males.

Tween programs had no so-called "unattractive females" in them, but featured males with varying levels of the American cultural ideals of attractiveness and unattractiveness. Gerding and Signorielli believe this may send the message that even though women can participate in everything that men can, they should be attractive while doing so and should work to keep this up.

"The messages inherent in the action adventure programs are that males and females mostly participate in and do the same things, but that males are more important than females because they vastly outnumber them," says Gerding.

"Tween programs, which are seen worldwide, put viewers at risk of developing skewed conceptions about gender-roles that may be limiting," adds Signorielli. "We therefore advise the use of media literacy programs to help mitigate some of these potentially deleterious effects."
Or, another solution might be to send your girls outside to play and turn off the TV altogether.
This program aired on December 5, 2013. The audio for this program is not available.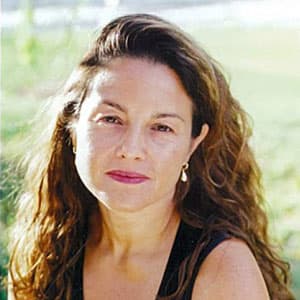 Rachel Zimmerman Health Reporter
Rachel Zimmerman previously reported on health and the intersection of health and business for Bostonomix.