Mass. Jobless Rate Above U.S. Rate For First Time In 6 Years
This article is more than 7 years old.
For the first time in more than six years, the unemployment rate in Massachusetts rose above the national rate in November.
The state's jobless rate dropped slightly, from 7.2 percent in October to 7.1 percent in November, according to preliminary estimates from the state Office of Labor and Workforce Development.
But even with that dip Massachusetts' unemployment rate is higher than the U.S. unemployment rate of 7 percent — a five-year low for the country.
The last time Massachusetts' unemployment was worse than the U.S. as a whole was in May 2007.
Still, UMass Dartmouth economic analyst Michael Goodman remains cautiously optimistic. He said the Massachusetts economy is still growing and this latest report doesn't contradict that growth. Instead, he said, it suggests we're seeing more of a convergence between the local and the national economy here in Massachusetts.
"The economy, both nationally and here in the state, is like an automobile that's driving with the emergency brake on," Goodman said. "We're moving forward, but there's a drag on our growth."
Goodman said in the last six months, the trajectory of the labor market in Massachusetts has changed because of the impacts of federal fiscal policy and international economic weakness.
"Massachusetts is very dependent on federal funding as the fuel for our world-class innovation economy," Goodman added.
He said the sequester has slowed the pace of growth and recovery in the state.
A preliminary estimate suggested Massachusetts added 6,500 jobs in November. The growth came across a number of different sectors: manufacturing, financial activities, health services and government
The only sectors to lose jobs last month were leisure/hospitality and trade, transportation and utilities.
In the last year, the state's unemployment rate increased by 0.4 percent, but during that same time period, the state gained more than 55,000 jobs.
While local unemployment numbers paint a murky picture of the economy, Massachusetts Labor Secretary Joanne Goldstein said other economic indicators show the state is headed in the right direction.
"The Massachusetts economy continues to grow at a steady pace," she said. "We've added jobs for the fourth straight month in a row. Housing starts are up. And we have companies that are continuing to be job creators in the commonwealth."
This program aired on December 19, 2013. The audio for this program is not available.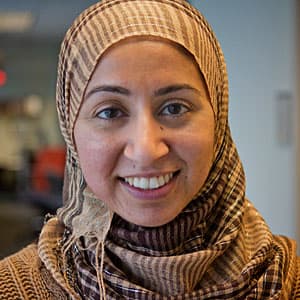 Asma Khalid Reporter
Asma Khalid formerly led WBUR's BostonomiX, a biz/tech team covering the innovation economy.