Nonprofit? Really? Big Salaries For Chiefs At Mass. Charitable Hospitals, Health Plans
This article is more than 7 years old.
Compensation for CEOs of the top 25 nonprofits in the state, including hospitals and health plans, ranged from more than $487,000 to approximately $8.8 million, according to a new report released today by Attorney General Martha Coakley.
"Massachusetts is unique," Coakley says, "in that many of our largest employers are non-for-profit institutions."
These hospitals, health plans (and universities included in Coakley's report) "must compete with national for-profit companies for CEO talent while staying true to their charitable mission."
So do these CEO salaries achieve that balance?
Coakley suggests these organizations could be more balanced by paying more attention to the difference between executive and non-executive pay and by considering "the level of public support the organization enjoys in the form of exemption from property tax, corporate excise tax, sales tax and other forms of taxation."
The numbers below, from 2011, look big and they are, just keep in mind they include retirement, bonuses and all other compensation.
HOSPITALS
1) John O'Brien at UMass Memorial Health Care $2,350,992.00 (retired earlier this year)

2) Gary Gottlieb at Partners HealthCare $2,163,199.00

3) Betsy Nabel at Brigham and Women's Hospital $1,939,479.00

4) Peter Slavin at Massachusetts General Hospital $1,758,691.00

5) Mark Tolosky at Baystate Health $1,636,004.00

6) James Mandell at Children's Hospital $1,503,885.00

7) Linda Shyavitz at Sturdy Memorial Hospital $1,496, 532.00

8) Edward Benz at Dana-Farber Cancer Institute $1,406, 432.00

9) Kate Walsh at Boston Medical Center $1,378,292.00

10) Howard Grant at Lahey Health $1,045,479.00

11) Dianne Anderson at Lawrence General Hospital $674,042.00

12) Kevin Tabb at Beth Israel Deaconess Medical Center $360,877.00 (partial year)
HEALTH PLANS
1) Jim Roosevelt at Tufts Health Plan $2,116,683.00

2) Eric Schultz at Harvard Pilgrim Health Plan $1,460,982.00

3) Andrew Dreyfus at Blue Cross Blue Shield $ 1,111,075.00 (Dreyfus declined some compensation)

4) Patrick Hughes at Fallon Community Health Plan $1,029,227.00
This program aired on December 19, 2013. The audio for this program is not available.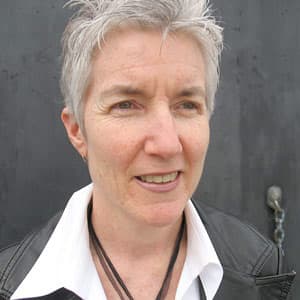 Martha Bebinger Reporter
Martha Bebinger covers health care and other general assignments for WBUR.