Health Insurance Limbo: The Latest On Mass. 'Connector' Sign-Up
This article is more than 7 years old.
More than 44,000 Massachusetts residents (as of Dec. 24) who have applied for coverage through the Massachusetts Health Connector are in limbo. The vast majority have applied for subsidized insurance and are waiting to find out:
• If they qualify for free or subsidized coverage
• If they are eligible for a subsidized plan, what are their options?
• If they don't qualify for government help, do they have to start all over again?
Many people submitted applications months ago. The Connector, the Massachusetts health insurance exchange, has had a lot of problems with its website -- to the point that the state is reviewing its legal options against the contractor. Here, we address some of the most common questions from Massachusetts residents who've applied for insurance assistance. Connector spokesman Jason Lefferts helped us with the answers:
1) I submitted an application for subsidized coverage. When will I find out if I qualify?
The state expects to send most of the more than 44,000 outstanding applicants a letter by January 1st. The letter will say either:
a) You are approved for a subsidy or
b) the Connector hasn't processed your application yet and is putting you, temporarily, into a MassHealth (Medicaid) plan.
The Connector is giving priority to applicants who may qualify for an insurance subsidy and aren't already enrolled in Commonwealth Care. Health plans for everyone who is already in Commonwealth Care have been extended through March.
2) If I qualify for subsidized coverage, how do I choose a health plan?
Lefferts says you'll be able to select a plan on the form included with your letter and send that form in with a payment. If you want help, you have to dial the Connector's call center. You can review plan details (and look up which doctors are included in each plan) on the Connector site, but you can't select a plan or make a payment there.
If you get a letter before Dec. 31, try to select a plan and make a payment quickly. You will be covered for all of January as long as your payment for the month is received by Jan. 10, 2014.
3) What if I haven't heard from the Connector by Dec. 31?
Again, the Connector says that if your income was less than $45,960 this year, you will have insurance coverage on Jan. 1, even if your application is still in process.
You will be covered one of two ways: through your current Commonwealth Care plan (until the end of March) or through temporary MassHealth coverage.
4) What if I hear back from the Connector but don't qualify for an insurance subsidy?
You'll have to go back to the Connector website, or to one of the insurance websites, and select a plan. The best way to see all your options, says Lefferts, is browse plans on the Connector site. But you can't buy coverage online, you have to call the call center.
5) If I haven't started the sign-up process yet, what is the fastest and easiest way to begin?
Lefferts says the Connector website is still your best option.
6) What are you doing to shorten the wait/hold time at the call center?
The Connector has added call reps (there are just under 200 now), but with 9,000 calls a day, there will continue to be delays.
"We apologize for the delays," says Lefferts. The Connector has added call reps (there are just under 200 now), but with 9,000 calls a day, he says there will continue to be delays.
7) Will the call center be open through the holidays?
The call center was closed on Christmas, but will now be open every day through Dec. 31 and possibly on New Year's Day as well. The center is open from 7am to 7pm weekdays and 9am to 3pm on weekends. Lefferts says the best time to call on weekdays is before 9am and after 5pm.
Check the Connector's Updates page for more details.
And my personal plea is that you keep trying, even though this process is very frustrating. Terrible things can happen when people don't have health insurance.
Think we should add any questions to the list? Let us know in the comments.
This program aired on December 26, 2013. The audio for this program is not available.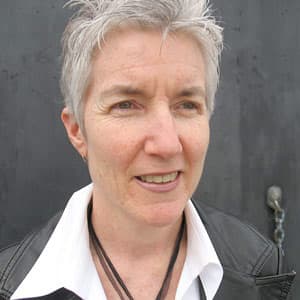 Martha Bebinger Reporter
Martha Bebinger covers health care and other general assignments for WBUR.