Menino Took Small Steps, Made Major Changes
This article is more than 7 years old.
In just a few days, Mayor Thomas Menino will turn in the keys to City Hall. Marty Walsh will be the first new mayor of Boston in the past two decades.
Walsh beat out of a host of worthy contenders to win the seat. But few doubt that Mayor Menino could have run again, and won. Yet, after 20 years on the job, Menino told supporters this March that he was calling it quits.
"Enough is enough, you're making it harder than it is," said Menino to an applauding crowd. "I never dreamed I would end up here. Mayor of Boston during its best days. Jobs, graduation rates, construction and credit ratings are all at record highs. Population, school enrollment, crime rates and housing all have hit their best mark in years. Boston's neighborhoods are thriving as they never have."
Poor health kept the mayor out of office for months this year, and slowed his famously quick step.
"I'm back to a mayor's schedule, but not a Menino's schedule. And I miss that," said Menino. "I miss hitting every event, ribbon cutting, new homeowner dinner, school play and chance meeting. Spending so much time in the neighborhoods gives me energy. Being with our residents builds our trust. It may not be the only way to lead Boston, but it's the only way for me."
For all of the plaudits that Menino has received as one of the country's longest-serving mayors, and the remarkable growth that the city has enjoyed under his watch, Hizzoner has always thought small. He got into politics with the simple goal of revitalizing Roslindale Square. And his ambitions for his mayoralty weren't much grander.
"I'm not a fancy talker, but I get the job done," said Menino in his 1993 victory speech. His goals, then, were modest.
He wanted a better city hospital. To fix up Dorchester's Blue Hill Avenue. And he promised to give the residents of Boston a reason not leave the city.
He leaves office as one of the most popular and successful mayors that the city has ever had. The city's skyline is one that Menino personally crafted. Its neighborhoods are a reflection of his granular attention to detail. He's met more than half the people that live in Boston, personally. He's leaving at the top of his game.
Yet, there are a series of contradictions at the heart of Menino's legacy — the mayor who thought small changed the city in dramatic ways.
"You walk around town and you see a transformed city, from a person who doesn't believe in transformation," says Adrian Walker, a metro columnist for The Boston Globe.
The Urban Mechanic kept his hands clean, even while he wielded extraordinary power over the minutia of city affairs.
"God knows, we looked for corruption up and down City Hall for a whole lot of years and we were, at times, hopeful of finding it," says Brian McGrory, editor of the Globe.
When Menino got involved in city politics in 1982 with the simple, modest goal of improving Roslindale Square, he spoke with a group of potential voters during his bid for city council.
"I think that's one of the main thrusts that I'll be dealing with when I get elected to the city council, that's the revitalization of Roslindale Square," said Menino. "Because, as I said before, as Roslindale Square goes, so goes the neighborhood."
Menino changed the city in major ways, but it was always through baby steps. He's been called an incrementalist.
"This is the contradiction at the core of Tom Menino. I remember doing a story on his first anniversary as mayor, Walter Robinson and I did it, and Walter asked him about the vision thing. And Menino said to us, I'll never forget this, 'Vision to me is BS.' That's a direct quote," remembers Walker, who covered City Hall for the Globe when Menino was on the city council. "That's how he started. It has been so interesting to watch him travel this journey, from really starting out as a pothole mayor, to becoming a person who embraced bigger and bigger ideas. The Innovation District, and the Seaport District and many of the things he's done. But this is certainly something that has evolved over time."
"It was difficult for anyone who needed anything in that area to reach out to City Hall," said Joe Timilty, a longtime Boston politician who grew up with Menino. He said Menino's childhood in Hyde Park shaped his views about what city government should do. "He treated that experience with how he treated people from every section. Especially those that weren't connected to City Hall. He's always been a real strong advocate for those who didn't seemingly be attached to government, but still needed government to respond. That shaped his whole career."
Menino had an expansive view of executive authority. He often told a story about a developer who wanted to build a flat-topped skyscraper at 111 Huntington Ave. He didn't want a flat-topped roof, he wanted a crown on the building. It's an instance that might reinforce a somewhat popular perception of Menino as being too involved in the minute details of managing the city.
"Let them say that," said Menino. "I could care less. I'm doing what's best for the city. Let me tell you, I take an oath of office to represent the people of Boston. And when I take the oath, it's not just for snow plowing, it's not for just cutting the grass. It's about all the issues that face Boston. I'm responsible for it."
Menino has used the Boston Redevelopment Authority to great effect during his tenure. He seems to have no problems extending the authority of the mayor as far as it will go.
"Boston is, without question, the premier health care city in the world," said Menino. "Witness the thousands of people who travel from around the globe who travel to be treated right here. But the same quality health care should also be available to the people who can take the T or even walk. Today, with the help of the city council — they were very helpful on this issue — the mission of Boston City Hospital is alive and well at the new Boston Medical Center. In the first six months, since the merger, we have treated more under-insured patients than ever before. Emergency rooms are less crowded because the Boston HealthNet offers state-of-the-art care right in our neighborhoods. And today, we are the number one city in the nation for child immunization."
"We forget too easily here in Boston what's gone on in other cities around the country in terms of the level of corruption in City Hall, the mayors who are on the take, all that kind of stuff," said McGrory. "We have gotten very used to the concept here — the reality here — that our mayor does not seem to be on the take. No grand jury investigations, no FBI investigation, nothing like that. I think, in the end, it's this odd, odd dichotomy where we have a mayor who really enjoys wielding power, exercising power. To the point of having a favorite few developers who do the vast amount of construction in the city. Exercising control in the neighborhoods, but at the same time, the Tom Menino that I know does not have a corrupt bone in his body. So he's not at risk of being taken down by investigators of any kind."
"We get criticized about transparency," said Menino. "Man, that's a word overused. You know who developed that word, I think, transparency? Lawyers, because it creates more meetings that they get paid for. But, you know, sometimes you kill the process by having too much transparency. And you know, when you get elected as mayor, you get elected by the people. They trust my judgement. They know I'm not going to sell them out. That's not who I am. Sometimes we have to sit down and negotiate. You want 400 people watching you negotiate? I don't think so. They elected and trust you. That's their trust in me, I believe. All the deals that I worked with developers, they're all to the benefit of the city of Boston. More affordable housing, fixed infrastructure. Fixed open space. All that stuff, Tom Menino didn't get anything out of it. But the people of Boston did."
Menino was a man who championed education. In his 1996 State of the City address, the mayor spoke at the Jeremiah Burke High School in Dorchester, and laid out his vision for school reform.
"Public education began in Boston, yet Boston allowed its great system to sink into mediocrity, and some of its schools into conditions of disgraceful, disgraceful neglect," said Menino. "I was in this auditorium last summer and a piece of that ceiling fell and almost hit me. It could have hit a student! If that doesn't make you angry, nothing will."
"If I fail to bring about these specific reforms by the year 2001," said Menino. "Then judge me harshly."
Menino's personal experience in school was complicated, too.
"After high school, that's where we had our trouble," said Menino's father in a 1984 documentary that was made as Menino was running for the city council for the first time. "He didn't want to go to school no more, after high school. In fact, I had him going to BC at night, but he didn't last very long there. He used to say, when I'd get after him to go to college, he'd say, 'Truman never went to college.' That's exactly right."
Tom Menino's entire mayoralty has been dedicated to bettering the city, making it livable again and giving people a reason to stay.
"Whoever you are, this is the promise that I make to you today. I dedicate my time as mayor of the city of Boston to making this city work as well for you as it worked for me and my family," Menino said in his first State of the City address.
Menino wanted a healthier, safer, more family-friendly Boston. Now, crime is down. Property values are up. But, as a result, the city has become increasingly unaffordable to blue-collar families. And that's a problem Mayor-elect Walsh is looking solve.
This program aired on December 30, 2013. The audio for this program is not available.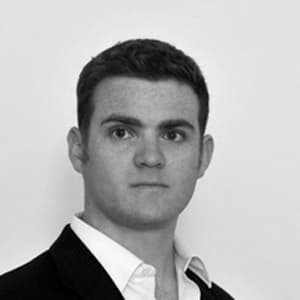 Alex Kingsbury Producer, Radio Boston
Alex Kingsbury was formerly a producer for Radio Boston and On Point.