Boston Mayor-Elect Names Koh As His Chief Of Staff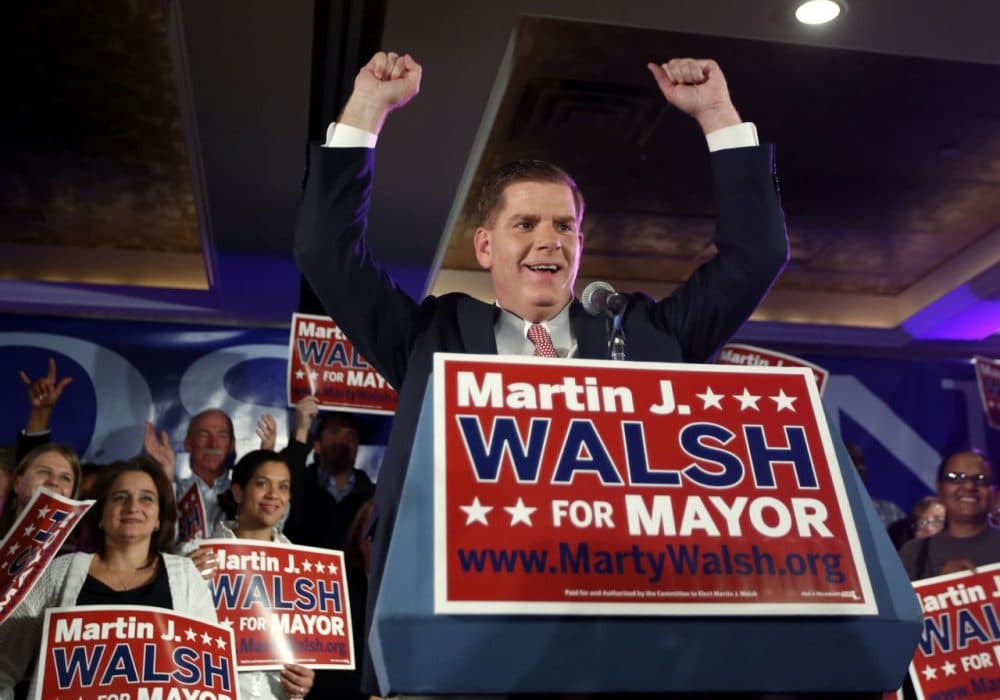 This article is more than 8 years old.
Boston Mayor-elect Marty Walsh has named the general manager of the streaming network operated by the Huffington Post as his chief of staff.
Walsh said on Saturday that Daniel Arrigg Koh will bring a fresh, new energy to the office of the CEO of New England's largest city.
Koh currently serves as the general manager of HuffPost Live. He previously worked as chief of staff to the Huffington Post founder and editor-in-chief, helping her craft strategy for and manage the work of 700 people at the Huffington Post Media Group. Before that, he served as an adviser to outgoing Mayor Thomas Menino.
Walsh says Koh has broad experience of city hall and a deep understanding of managing a large, fast-paced organization.
Koh grew up in Andover and has degrees from Harvard College and Harvard Business School.