Boston Globe Publisher Steps Down; Henry Discusses His Plans
03:31
Play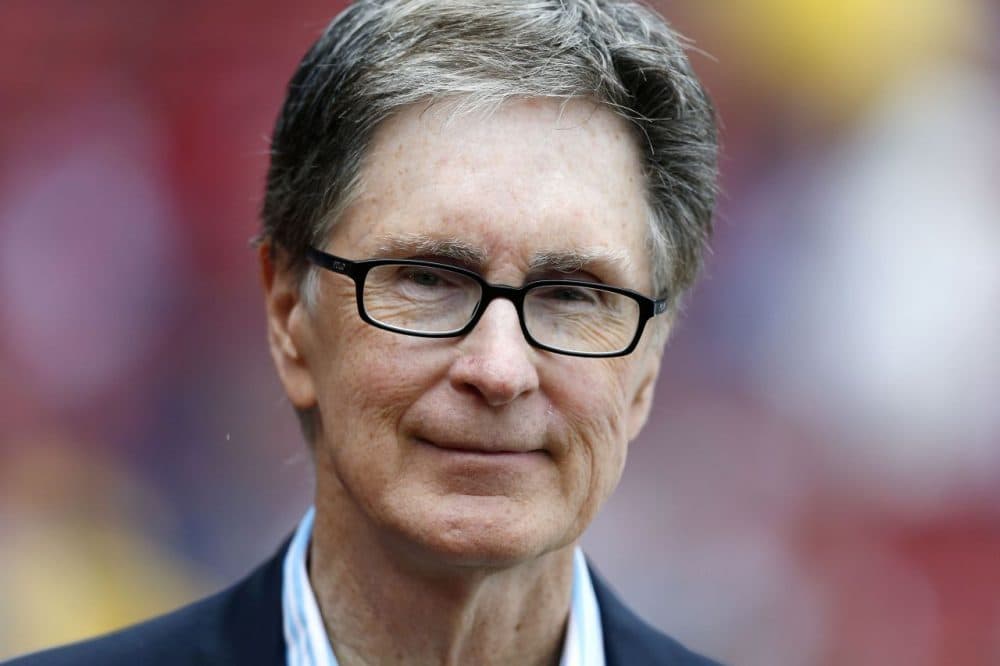 This article is more than 8 years old.
Change is coming to New England's largest newspaper.
The Boston Globe's new owner, John Henry — who also owns the Boston Red Sox — announced Wednesday morning that he plans to create a new COO position at the paper.
And then Wednesday afternoon, the Globe announced that its publisher, Christopher Mayer, is stepping down.
Henry bought the Globe five months ago, and Wednesday, at a breakfast speech before the Greater Boston Chamber of Commerce, he shared some of his plans for the paper.
"We'll be more than a newspaper. We'll be Boston.com. We'll create a Boston Globe television network. We'll be a tech company. We'll be a news media organization on every platform: mobile, stationary... Hell, we'll be broadcasting from drones," he joked.
Laugh, but Henry might not be joking. As his competitors have learned, you underestimate him at your own peril. After all, he bought the Red Sox in 2001 promising to break the curse and he delivered World Series championships in 2004, 2007 and, unexpectedly, this year.
Yes, the 2012 season was a disaster as the team finished last in its division, but Henry has deep pockets, and he told the chamber of commerce he has an abiding belief in the value of hard work, smart oversight and luck.
And this season, with a couple of millions of dollars in new players, changes in dugout management and good fortune, the Sox won the World Series.
So while The Boston Globe, like many other newspapers, has been hemorrhaging subscribers, advertisers and revenue, and is fighting for its life, Henry says the odds mean nothing.
"Whether you're talking about newspaper or baseball predictions, they are in my mind for the most part worthless," he said. "How can the largest newspaper in New England not be worth supporting, worth buying, worth advertising in, strengthening? If the Globe isn't the voice of the community it has to become it."
Henry would not disclose all of his plans, or provide details on what a Globe TV network might look like, but later in the day the Globe publisher, Mayer, announced he was stepping down and Henry announced he's considering creating a new COO position at the paper.
To add to the bottom line Henry is beefing up the Globe's journalism. On Tuesday the paper hired veteran Vatican correspondent John Allen and Wednesday it launched a new program to give subscribers vouchers that they can donate to the charities of their choice to be used by the nonprofits to advertise in the paper.
"We're going to be aggressively relevant," Henry said, "and we're going to dispense with things that we aren't that good at."
One of the things that might go is the Globe's headquarters on Morrissey Boulevard.
"We could move at some point," he said. "We don't need a building of that size so it's quite possible we'll look to have a transaction at some point."
But if Henry has his way, the Globe won't be moving far. Already, thanks to digital distribution, the paper has more readers than ever — the Globe in its mobile, multimedia incarnation is just a click away.
-- Here's a Storify of his speech:
[storify url="http://storify.com/eyeseast/john-henry" width='620' template='slideshow']
This article was originally published on January 08, 2014.
This segment aired on January 8, 2014.