Christmas Tree Bonfire, BeardFest, Human Dogsledding—10 Fests To Warm Your Winter
A no-pants subway ride, a beard competition, human dogsled racing, and anime dress-up—here are 10 wondrous festivals, spectacles and conventions to check out around Boston this winter.
JANUARY
Old Newbury Bonfire | Tendercrop Farm growing fields, 71 High Road, Newbury | 3 to 9 p.m. Jan. 11
What does it look like when you burn all the leftover Christmas trees in Newbury at once? See above. What does it feel like? Warm.
"No Pants Subway Ride" | Boston MBTA | 1 to 6 p.m. Jan. 12
Join the throng riding the T with "no pants"—well, no long pants; participants are urged to wear underwear to avoid indecent exposure charges. Inspired by a similar ride started by Improv Everywhere in New York in 2002, this is the seventh year that the Boston Society of Shenanigans has invited hundreds of citizens to board the MBTA and then drop their trousers.
Hasty Pudding "Woman of the Year" Parade | Cambridge | 2:45 p.m. Jan. 30
Hasty Pudding Theatricals, a Harvard student society that puts on burlesque drag shows, celebrates its annual "Woman of the Year" award with a parade beginning on Massachusetts Avenue at Harvard Street, proceeding to Harvard Square, then onto Holyoke Street. This year's woman has yet to be announced, but past winners have included Hollywood stars: Marion Cotillard, Claire Danes, Julianne Moore and Anne Hathaway.
FEBRUARY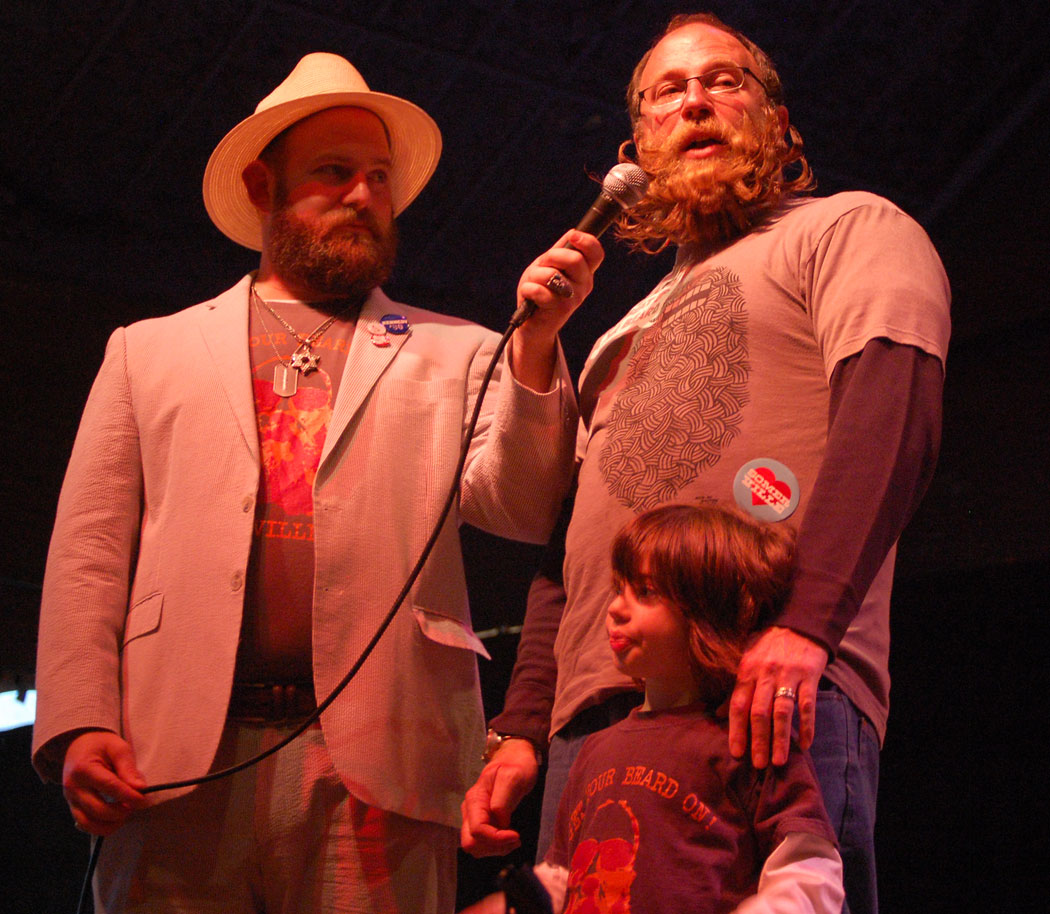 BeardFest | Arts at the Armory, 191 Highland Ave., Somerville | 2 to 5 p.m. Feb. 2
A funny beauty contest in which contests vie for the titles of best natural full beard, best free-style full beard, best free-style moustache, best free-style partial beard, (goatees, sideburns and any other creative combination of the above), and best fake beard. Includes music, refreshments, and a "make-your-own beard table."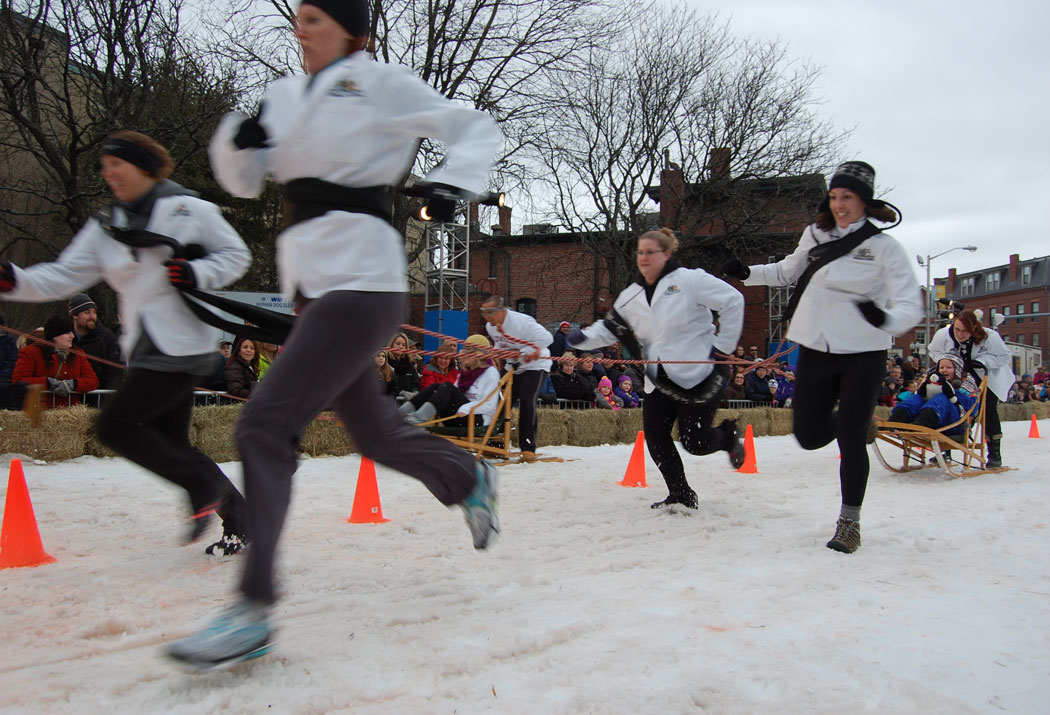 Lowell WinterFest | Downtown Lowell | Feb. 21 and 22
Lowell celebrates the season with an outdoor festival including food, music (this year's lineup includes Sara Blacker and the Adam Ezra Group), and the "National Human Dogsled Competition" in which teams of people (costumed on Friday night) actually pull sleds in madcap but serious races down a snowy track set up near City Hall.
MARCH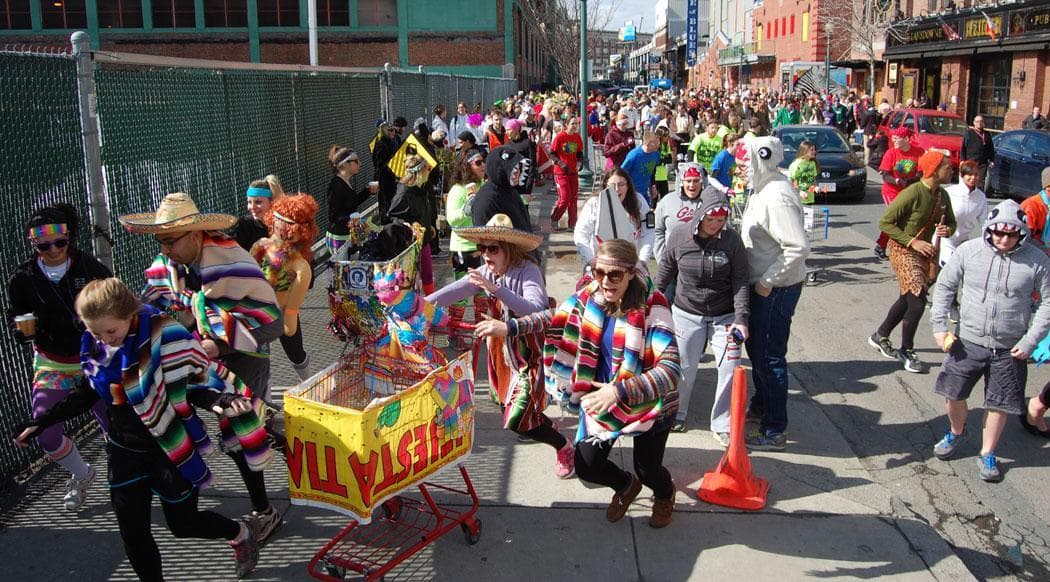 Boston Urban Iditarod | Begins at Lansdowne Pub, 9 Lansdowne St., Boston | March 1
Costumed teams race decorated shopping carts around Boston's Fenway area in a competitive pub crawl. For charity, of course.
Mardi Gras Ball | T.T. The Bear's Place, 10 Brookline St., Cambridge | March 1
The 21st annual shindig featuring "funky old music from New Orleans" plus Boston rock lead by Shaun Wolf Wortis and the Legendary Vudu Krewe.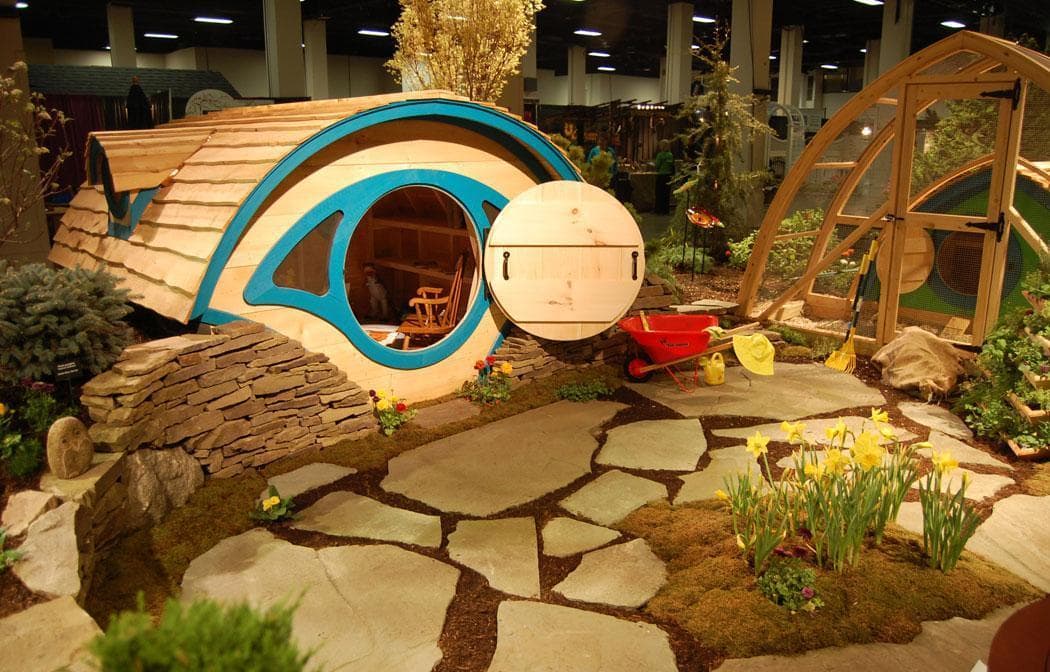 Boston Flower & Garden Show | Seaport World Trade Center, 200 Seaport Boulevard, Boston | March 12 to 16
Showcasing the ingenuity of local landscaping firms and garden clubs with elaborate indoor displays of flowers, trees, waterfalls, chicken coops and shrubbery.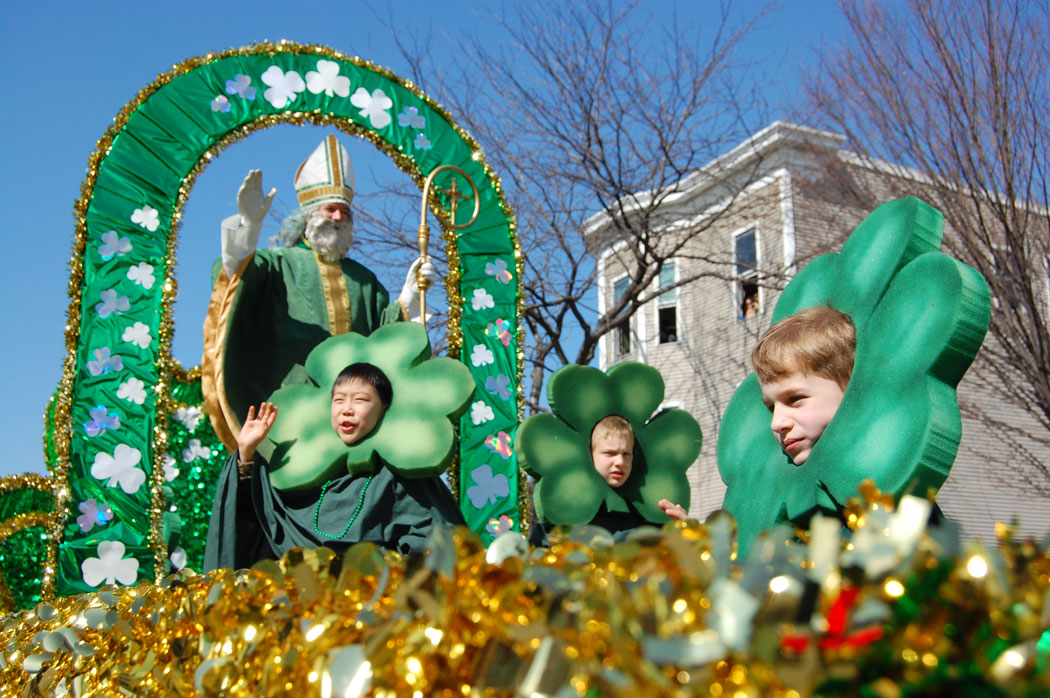 St. Patrick's Day Parade | South Boston | 1 p.m. March 16
Billed as the second largest St. Pat's parade in the country, South Boston's annual procession offers bagpipers, Revolutionary War reenactors, politicians, tin men, beauty queens, and Star Wars soldiers. With the watching crowd decked out in green—including wigs, leprechaun hats, and shamrock everything—this is one event where the crowd is as decked out  as the paraders. It begins at the West Broadway MBTA stop and ends at the Andrew Square MBTA Stop.
Anime Boston | Hynes Convention Center, 900 Boylston Street, Boston | March 21 to 23
Considered the biggest annual convention celebrating Japanese animation, comics, and pop-culture in the North East. Come for the cosplay—lots of folks costumed as anime characters—stay for a fan-created anime music video contest and live gaming.
This article was originally published on January 08, 2014.