Mirren Earns Harvard's Hasty Pudding Award
Academy Award-winning actress Helen Mirren has been named Woman of the Year by Harvard University's Hasty Pudding Theatricals.
Mirren, who won the 2007 best actress Oscar for her role as Queen Elizabeth II in "The Queen," and has been nominated on three other occasions, will be honored with a parade and roast, and given her ceremonial pudding pot, at Harvard on Jan. 30.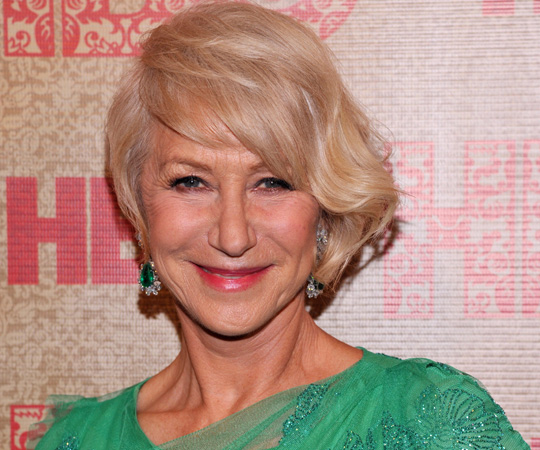 "How very saucy of the Hasty Pudding organisation to offer me their award," Mirren said in Hasty's Pudding's announcement statement. "As someone who adores Pudding in all its manifestations... Suet, Christmas, Treacle, Bread and Butter, Yorkshire, Plum, Figgy, etc., etc., I am so looking forward to the famous Hasty Pudding."
The event will kickstart at around 2:45 p.m. with a parade through the streets of Cambridge led by 68-year-old Mirren before she receives her "Pudding Pot" at Farkas Hall, the Hasty Pudding's Harvard Square location since 1888, said the statement.
In addition to her Oscar-nominated performances, Mirren has also appeared in "The Age of Consent," "Gosford Park" and "The Madness of King George." She earned an Emmy Award for her starring role in the television series "Prime Suspect." Mirren was also named a Dame of the British Empire in 2003.
The Man of the Year will be named at a later date, and the recipient will be honored on Feb. 7.
Last year's winners were Marion Cotillard and Kiefer Sutherland. Since its establishment in 1951, the award has been given to a number of famous female entertainers, including Meryl Streep, Katharine Hepburn, Julia Roberts, Jodie Foster, Elizabeth Taylor, Anne Hathaway, and Claire Danes.
Hasty Pudding Theatricals is the nation's oldest undergraduate drama troupe. The awards are presented annually to performers who have made a lasting and impressive contribution to entertainment.
With reporting by The Associated Press and the WBUR Newsroom.
This article was originally published on January 17, 2014.