Partners On Anti-Merger Report: 'Misleading,' 'Flawed,' 'Inaccurate'
This article is more than 7 years old.
Partners HealthCare does not hold back in the response it plans to file today with the state's Health Policy Commission (HPC). The commission issued a report last month that marked a rare effort to crimp Partners' dominance in the Massachusetts market. The commission said that if Partners adds South Shore Hospital in Weymouth to its growing network, costs will increase around $23-26 million a year.
Wrong, says Partners, in an 89-page rebuttal that includes dozens of letters and testimonials from South Shore area leaders who support the merger. The commission should withdraw its finding, concludes Partners, and not send the proposed merger to the state attorney general for further regulatory review.
Some key points from Partners' response:
1) The merger would not "add $23-26 million in annual physician health care costs."
Partners says the HPC doesn't understand how Partners' physician contracts work. The assertion that the merger "will result in significant annual physician cost increases is based on material misunderstandings of both the Partners payer contracts and the process and goals of the parties' proposed physician development efforts" in the South Shore Hospital area.
2) If there are any cost increases, they would be "offset" by better value and more efficient care.
Partners goes into detail on its plans to expand Population Health Management, plans that Partners claims the HPC overlooked entirely. Patient portals, extended hours, virtual visits and other new programs would save $158.6 million over eight years in the South Shore Hospital region, says Partners.
3) The commission looked at Partners' track record on saving money through better patient management and concluded the evidence was weak. Partners counters that its "early trends and gains are a barometer of future success," and that the HPC's assessment "does a disservice to the spirit of innovation at the core of the landmark legislation" that created the HPC.
4) The merger will not, says Partners, enhance its market power.
The HPC "ignores competition from all the relevant competitors," says Partners, and reaches a conclusion that produces "erroneously high market shares, erroneously high market concentration," and thus "erroneous predictions of anti-competitive effects" of the merger.
5) The HPC "fails to consider the parties' contribution to behavioral health and community access."
Partners says it is "troubled" by the HPC's "dismissal" of plans to increase the number of primary care doctors and behavioral health services in the South Shore Hospital area and says this omission results in "misleading" findings.
A commission spokesperson said last night that the HPC would not comment until staff have received and reviewed the report. The commission is still scheduled to vote on a final Partners/South Shore merger report at the next HPC meeting in February.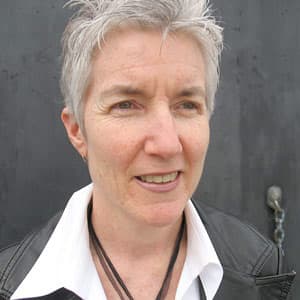 Martha Bebinger Reporter
Martha Bebinger covers health care and other general assignments for WBUR.