Big Lead For Coakley In Mass. Governor's Race Poll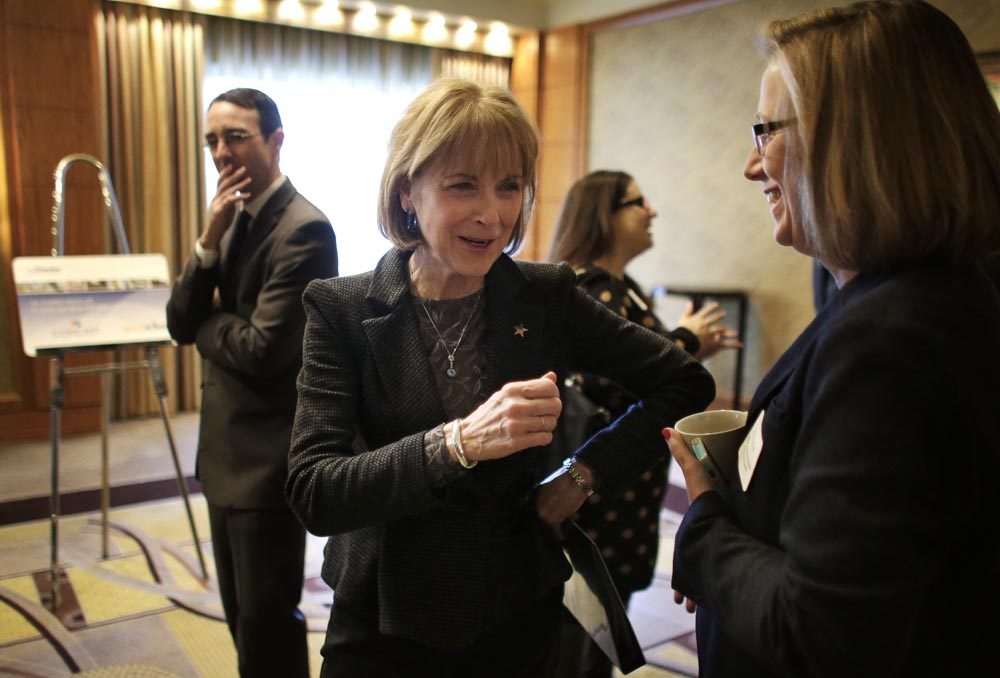 This article is more than 6 years old.
Massachusetts Attorney General Martha Coakley trounced her fellow Democrats in a recent Suffolk University poll, taking in 56 percent of the vote with Steven Grossman, the state treasurer, a distant second with 11 percent.
"There's a comfortable lead there for Martha Coakley," Suffolk pollster David Paleologos told Boston Herald Radio, which released the results. "It certainly exceeded what I expected going into the poll."
Republican Charlie Baker, the frontrunner to lead the party's gubernatorial ticket, outpaced Grossman 33-28 in a matchup and trailed Coakley 44-30. The other candidates remain largely unknown to the electorate.
Nearly half of the 600 total voters said they are either not following the 2014 governor's race or are not following it very closely, and 56 percent said they believe Gov. Deval Patrick is doing a good job.
Juliette Kayyem, a former homeland security official, took in 5 percent and the other two Democrats, Joe Avellone and Don Berwick, garnered just 1 percent each in a hypothetical Democratic primary.
The 309 likely Democratic voters surveyed included about 26 percent undecided as the campaign enters the critical caucus stage, which will help determine who emerges from the June convention with enough support to appear on the September ballot.
The Democratic attorney general primary numbers showed Warren Tolman with 24 percent, followed by Maura Healey at 16 percent and Rep. Hank Naughton at 2 percent.
Deborah Goldberg led her fellow Democrats vying for treasurer with 18 percent, followed by Sen. Barry Finegold at 9 percent and Rep. Tom Conroy at 5 percent.
In both the Democratic primary for treasurer and attorney general, the majority of voters were undecided.