Newport Jazz Festival Founder Brings The Sounds Of Summer To Boston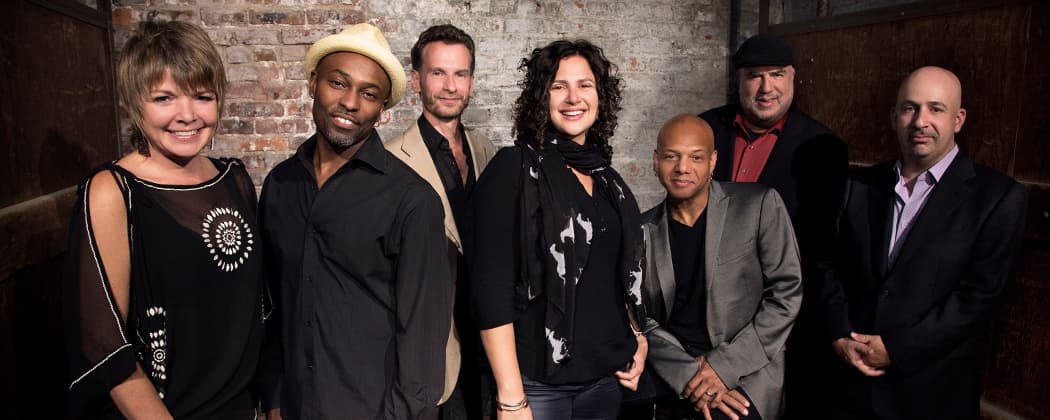 This article is more than 7 years old.
Sixty years ago George Wein changed the way live music is experienced. He founded the Newport Jazz Festival, the first American jazz festival. At 87, Wein continues to produce the festival and this year he's set up an all-star group as a preview of what to expect this summer.
The Newport Now 60 tour is making stops across the country, including the Berklee Performance Center Feb. 13 (thanks to the Celebrity Series of Boston). Boston may not have the sun and warm temperatures of Rhode Island in August, or a dazzling view of Newport Harbor, but it will have clarinetist/sax player Anat Cohen, trumpeter Randy Brecker, guitarist Mark Whitfield, vocalist Karrin Allyson, pianist Peter Martin, drummer Clarence Penn and bassist Larry Grenadier.
Wein hand-picked this all-star group of musicians who have been featured at Newport over the years.
"I've put together some excellent all-star ensembles in the past, but this group is really special to me," he says. "These musicians come from different parts of the country, different parts of the world and from different eras of jazz, and they offer an excellent census of where the music has been, where it is and where it's going. Together, they represent the festival's 60-year goal: to bring the best and brightest jazz musicians to present musical experiences that fans will remember for a lifetime."
This is certainly high praise, given the talent that Wein has produced and worked with. Some of the first Newport acts included Billie Holiday, John Coltrane and Thelonious Monk. Wein is responsible for bringing us some of the most historical moments in jazz with Paul Gonsalves' 27-chorus solo on Duke Ellington's "Diminuendo and Crescendo in Blue" and a particularly memorable Miles Davis on "Round Midnight." In Wein's words, "Every great musician you could think of…they were there."
And they're here. A sneak peek of the tour shows that the group clicks. They dig into the groove with the rhythm section and tight horn lines providing a strong foundation for Allyson's gritty melodic interpretation. And they're having fun, everyone is smiling, laughing and even dancing a little, clearly enjoying each other's music.
Along with the tour, the group will be performing at the actual 2014 Newport Jazz Festival. Other performers this year include Jazz at Lincoln Center Orchestra led by Wynton Marsalis, Brian Blade and the Fellowship Band, Gregory Porter and Snarky Puppy. But why wait until summer when you can experience a piece of Newport now? As guitarist Mark Whitfield says, the group invites you to "enjoy some history with us."
Claire Dickson Contributor, The ARTery
Claire Dickson is a jazz vocalist and writer studying at Harvard College.