Walsh Appoints Barros City's Chief Of Economic Development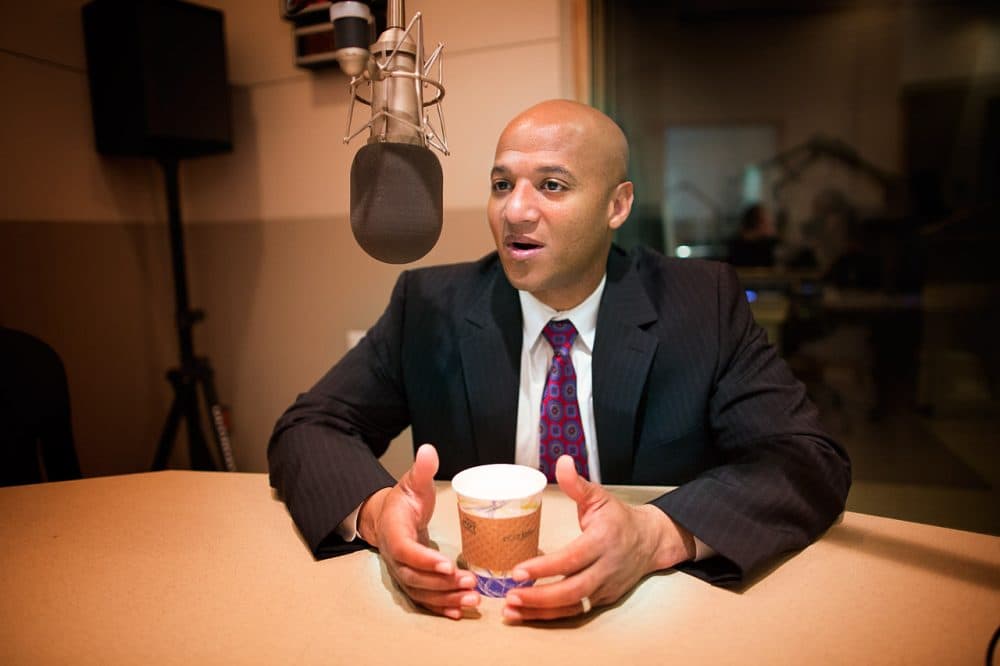 This article is more than 6 years old.
Boston Mayor Martin Walsh announced a new addition to his Cabinet Monday, appointing a key campaign supporter, John Barros, as his chief of economic development.
Barros had been a mayoral candidate himself, but after failing to advance in last year's preliminary election, he endorsed Walsh.
Barros' new role will have him pay close attention to "fostering economic development in all of Boston's neighborhoods," according to a news release from the mayor's office.
"John shares my belief that we have to do more than better organize our efforts – we have to ensure those efforts lead to more opportunities for all of Boston's residents and business owners," Walsh said in the statement. "Boston's economy is in a good position, but we can do better. With John, our job creators, and our communities all working together, we will create more economic opportunities throughout our city and take Boston to the next level."
Barros, a Dartmouth College graduate, previously served as executive director of the Dudley Street Neighborhood Initiative and vice president of Dudley Neighbors, Inc. — entities dedicated to neighborhood development and the creation of affordable housing, respectively.
He also is a former Boston School Committee member.