When Fame Flamed Out, Beth Orton Found Herself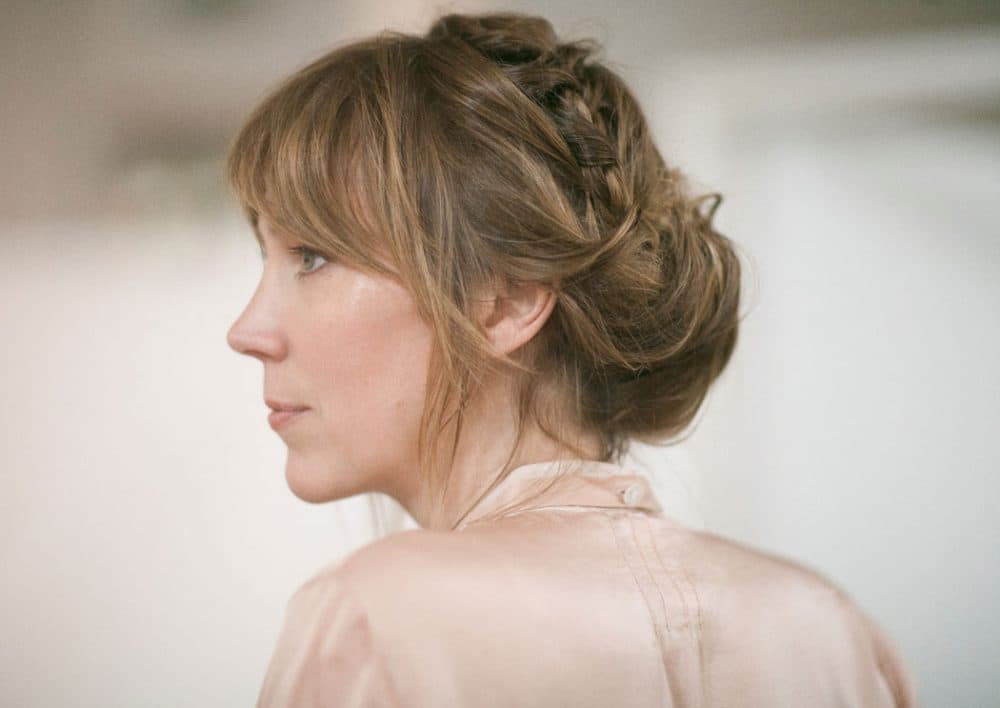 This article is more than 7 years old.
Back in 2013, Beth Orton was approached by the modern classical composer Nico Muhly about producing a remix of her song "Mystery." The finished product, which premiered on the Stereogum website on Jan. 30, recasts the yearning folk ballad among pensive pop harmonies and ghostly white noise.
"It took quite a while," the Norwich, England-born Orton remarked recently over the phone from Cartagena, Colombia, where she was playing the Hay Festival. "It always takes longer, these things, to actually get them out into the world."
She could have easily been talking about her most recent album, "Sugaring Season," which came out in 2012, six years after her prior release, "Comfort of Strangers." The break was long enough for the album to earn breathless coverage in the press, bookended by phrases like "much anticipated" and "long awaited."
It's not as though Orton, who plays the Paradise Rock Club in Boston on Feb. 13, had been idle. In just six short years she had a daughter, Nancy, and married the American folksinger Sam Amidon, with whom she now has a son.
In Cartagena, the whole family is in tow. "Nancy—I'm on the phone, sweetheart," interjects Orton, barely missing a beat. She speaks with disarming fleetness; in life, she is an up-tempo version of her songs, which tend towards introspective melancholy.
"I wrote 'Central Reservation' in this city, on a very different holiday than the one I'm on now," she remembers. "You know, I had no idea I was at the peak of my success."
It was success that, unlike her albums, came quickly and unexpectedly. Best known for her particular brand of trip-hoppy folk, Orton broke into the mainstream with her second studio album, "Central Reservation," in 1999, which won her Best British Female at the BRIT Awards. It was followed by 2002's "Daybreaker," which peaked at No. 8 in the U.K. "My success was really short, over really quickly. And then it was all downhill from then," she jokes.
"It wasn't really something I was after. I had no ambition to be a pop star. And I think I kind of did my best to rubbish it. I did a really good job at doing that," says Orton, who has never managed to repeat the success of "Daybreaker" or "Central Reservation." "And I carried on writing poems, and I carried on releasing records. And people seemed to like them—and okay, they didn't like them as much as 'Central Reservation,' but they did still like them, and they still had a place. But it does do funny things to your ego, and your head, and your kind of very being, to have that kind of success out of the blue. You don't want it, but then once you have it, you don't want to lose it. And that's a funny place to be in as well. But then I think about all my favorite songs, and they always talk about 'having it, losing it, getting it, losing it,' you know what I mean?"
"Sugaring Season" leaves the electronic zaniness of her previous recordings behind in favor of finger-picked guitar and eerie minor-key melodies. Orton has been touring the album for a little over a year, sometimes with a full band, other times by herself. The songs lend themselves well to the sparse intimacy of a solo show.
"Sugaring Season," the title of which refers to springtime in Amidon's native Vermont, when maple trees are tapped for sugar, is rife with natural imagery: the changing seasons, birds in flight. But Orton points to having children as the biggest influence on her creative process, in large part because she finds it such a challenge to find the solitude necessary to write.
"Well, it was easier with one," she remarks dryly. "It gets harder with two. One, I was like, 'Oh, we'll make time, you know, whatever.' Two, it's like, 'Oh would you all just shut up? I'm trying to think!'" She laughs. "I miss the silence. But, I'm finding space to think a thought through. ... I have to say, though, the rewards much outweigh the trivial irritations."
For Orton, those rewards are far more complex than any rosy Hallmark depiction of motherhood. "For me, being a parent is hugely challenging, and hugely testing. And I've had to grow up," she explains. "If you do it consciously, to be a parent, you come up against yourself, coming up against the needs of others."
Despite the challenges of touring full-time while caring for two children, Orton has reached a rather enviable point in her career. "Sugaring Season" was a hit with the critics, if not mass audiences, and Orton wears this more moderate success with both confidence and wisdom.
"Now I just appreciate all my experiences. Like, 'Oh wow, what an adventure, what a strange adventure,'" she remarks. "I'm really happy to be here now, and be here with my kids. Okay, I may not be as young or successful, but I'm much more..." she trails off, groping for the right words, and chuckles self-consciously. "I dunno. It's been a funny old time."
Amelia Mason is a writer, musician, and bartender living in Somerville. She is a regular contributor to The ARTery. You can follow her on Twitter @shmabelia and Tumblr: http://thebestalbumofalltime.tumblr.com/
This article was originally published on February 11, 2014.