Is This The Best Impressionist Artwork At The MFA?
00:49
Play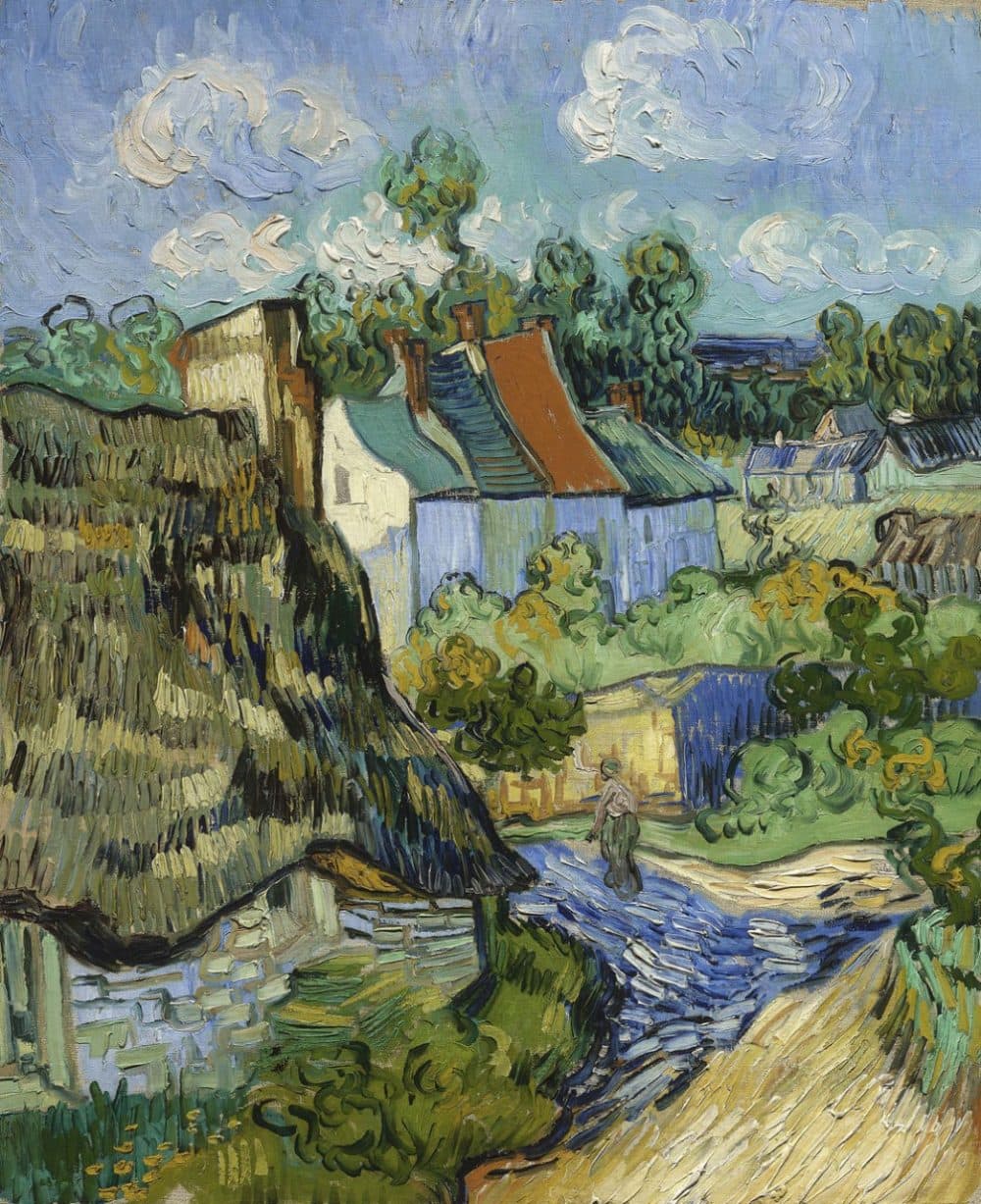 This article is more than 7 years old.
What is Boston's favorite Impressionist artwork at the Museum of Fine Arts?
Over the past month the Boston institution invited people go online and pick their their favorites from 50 works in the collection. It's all part of what the MFA is calling its first "crowdsourced" exhibition "Boston Loves Impressionism," which opens today.
After 41,497 votes, the MFA reveals the winner is Vincent van Gogh's 1890 painting "Houses at Auvers" (above), which received 4,464 thumbs-up.
Take that Claude Monet, who came in second with 3,543 votes for his 1907 painting "Water Lilies." Edgar Degas took the bronze with his 1881 sculpture "Little Fourteen-Year-Old Dancer."
The three artworks will be on view through May 26 with 27 other works chosen by the public plus five loans from local collectors.
MFA Deputy Director Katie Getchell told WBUR's Morning Edition that curators were surprised by some of the pieces that made it into the show, and some that did not.
"We might think of certain things as the most popular or the favorite or the best, but it's interesting to think that maybe the public doesn't necessarily think that," she said.
The Concord Museum, along with museums in Chicago and Columbus, Ohio, have also recently featured similar crowd-sourced exhibits. The MFA's exhibit runs through Memorial Day.
Related: "Impressionists At The Dawn Of Suburbia." Looking at Impressionist exhibitions at the Museum of Fine Arts and Salem's Peabody Essex Museum shows the 19th century artists depicted the suburbs, as a place, but also as a state of mind—pastoral oases away from work.
Greg Cook is a co-founder of WBUR's ARTery. Follow him on Twitter @AestheticResear.