Out Of Date, Can't Sing It, Why Is National Anthem Still Worth A Listen?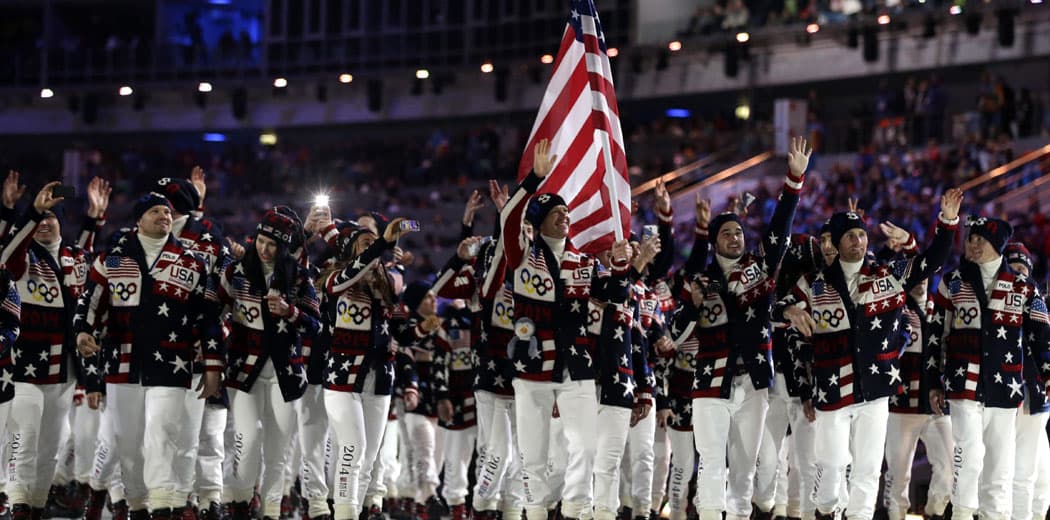 This article is more than 7 years old.
When the 2014 Sochi Winter Olympics kicked off on Feb. 7, I was again reminded of how little love I have for the United States' national anthem.
Played every time one of our athletes stands atop a podium to receive a gold medal and sung at every major sporting event, "The Star-Spangled Banner" spans a breathtaking one-and-a-half octaves and is notoriously challenging to sing, for amateurs and professionals alike. The lyrics, lifted from a poem by Francis Scott Key about the War of 1812 and set to a tune by British composer John Stafford Smith, are antiquated, grammatically intricate and therefore difficult to memorize. The subject matter pertains to a battle in a war that is now a mere footnote in American history. The refrain—"O'er the land of the free and the home of the brave"—rings hollow, since slavery was not abolished in the United States until 1865. "The Star-Spangled Banner" is, to say the least, inaccessible to the ordinary American.
But when compared to other national anthems, ours looks a lot better. (Admittedly, this may be less of a compliment to "The Star-Spangled Banner" and more of an insult to its brethren.) As I made my way down a list of the countries competing in Sochi, I was struck by how utterly indistinguishable their anthems would be had they not been sung in different languages. The recipe for a national anthem seems to be as follows: a stately melody written in a romantic or classical style, usually performed by a philharmonic orchestra; references to the nation in question as the "motherland" as well as by name; descriptions of the country's natural beauty; lip-service to the military; and the name-dropping of God. Of course there are slight variations in tone—some anthems are more militaristic, others peaceful—but for the most part they follow the same blueprint.
"The Star Spangled Banner," though it touches on generic themes, is unique in that it uses both the Battle of Fort McHenry and the American flag as metaphors for the country itself. It is, in other words, a better piece of writing than most of its kin. And the particularities of its story save it somewhat from the failing of so many anthems—namely, that there is very little to learn about the culture and history of a given country from its national song, at least on the surface.
Dig a little deeper, and you may actually learn more than you bargained for. For example, if you search for the national anthem of the Philippines on YouTube, you will find a video of three songs: one in Spanish, one in English and one in Tagalog, the official language of the Philippines. It's a quick and dirty summary of the nation's imperialist-ruled history, which consisted of more than 300 years of Spanish colonization, brief ownership by the United States and, at long last, independence.
Likewise, if you follow "The Star-Spangled Banner" down its own Internet rabbit hole, you'll be privy to a host of uniquely American stories that far outshine the Battle of Fort McHenry for both relevance and interest. At Houston Rockets games, the audience shouts "rockets!" at the line "And the rockets' red glare;" fans of the Dallas Stars yell "stars!" when the word appears in the penultimate line.
There is also plenty of controversy to be found. The Puerto Rican José Feliciano famously sparked outrage with his Latin-pop rendition of "The Star-Spangled Banner" at the World Series in Detroit in 1968. His stylized version was considered so unorthodox at the time that many radio stations banned his music amid accusations that he was a communist.
Christina Aguilera became one of the most famous vocalists to fall victim to the song's gnarly lyrics, which she notoriously bungled at the Super Bowl XLV in 2011. And Beyoncé was subject to much scrutiny when she admitted to lip-syncing the national anthem at the 2013 presidential inauguration.
The gold standard seems to be Whitney Houston's performance at the Super Bowl XXV in 1991, which was effortless, epic and flawlessly executed.
Equally iconic, for entirely different reasons, is Jimi Hendrix's instrumental rendition of "The Star-Spangled Banner" at Woodstock in 1969. At times disintegrating into feedback that mimicked the sounds of exploding bombs, it encapsulated, with aching catharsis, the America of that moment: embroiled in an increasingly deadly and unpopular war and facing a civil rights crisis in the wake of Martin Luther King Jr.'s assassination. But Hendrix's version still resonates today. He managed to wring a far different—and more truthful—meaning from the national anthem than was ever intended. Instead of mindless patriotic propaganda, he gave us America, in all its glorious potential and violent imperfection.
Amelia Mason is a writer, musician, and bartender living in Somerville. She is a regular contributor to The ARTery. You can follow her on Twitter @shmabelia and Tumblr.
This article was originally published on February 19, 2014.