Study: Primary Care May Be Path To More Effective Suicide Prevention
This article is more than 7 years old.
The unanswerable question, "What If?" often dominates the talk when it comes to illness. What if the tumor had been caught earlier; what if the child's ache taken more seriously? When it comes to suicide, the agonizing "What Ifs?" can run rampant.
Recently, following three suicide deaths by high school students in Newton, Mass. there has been much talk about what, if anything, might have been done to prevent these acts.
A new national study offers no easy answers — indeed, many people who die by suicide do so without any prior mental health diagnosis, researchers report. But this new research does suggest there may be opportunities — through primary care doctors, and other specialists, for instance — to more accurately identify people at risk for suicide, and perhaps intervene before it's too late.
The new federally-funded study — based on a longitudinal review of more than 5,800 people who died by suicide from 2000 to 2010 — found that nearly all of these individuals (83 percent) saw a doctor or received some kind of health care in the year prior to their death, but half of those individuals did not have a mental health diagnosis. Moreover, researchers report: "Only 24% had a mental health diagnosis in the 4-week period prior to death."
Also, strikingly, one in every five people who died by suicide "made a health care visit in the week before their death," says the paper's lead author Brian K. Ahmedani, Ph.D., assistant scientist in the Center for Health Policy and Health Services Research at Henry Ford Health System in Detroit, who speaks about the work in an accompanying video.
The study, published online in the Journal of General Internal Medicine, concludes that: "Greater efforts should be made to assess mental health and suicide risk. Most visits occur in primary care or medical specialty settings, and suicide prevention in these clinics would likely reach the largest number of individuals."
Of course, that's easier said than done. Anyone familiar with a typical primary care visit knows it can be, well, a bit rushed — not quite the perfect venue for dwelling on complicated emotional issues that may be difficult to articulate. Unless specific psychiatric symptoms are raised, they are often not part of routine care, says Massachusetts General Hospital psychiatrist Steven C. Schlozman,
an assistant professor of psychiatry at Harvard Medical School and a frequent CommonHealth contributor. He explains:
"In other words, you could go to your doctor, say you feel bad, and unless you say you feel emotionally distraught, there is good research to show that questions that would lead one towards a psychiatric diagnosis tend not to be asked. Given the shame and reluctance to spontaneously bring up these issues in specifics, the very brief time of the average primary care visit and the apparent reluctance of primary care doctors for unclear reasons to inquire, a good deal of these diagnoses go missed. Add to this numbers that suggest that around 40% of visits to a primary care doctor have a psychiatric or psychological component, and you have a recipe for missing important opportunities to heal.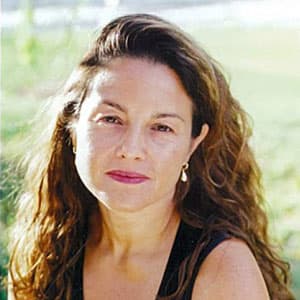 Rachel Zimmerman Health Reporter
Rachel Zimmerman previously reported on health and the intersection of health and business for Bostonomix.