Boston City Council Vets Medical Marijuana Dispensary Applicants
03:45
Play
This article is more than 7 years old.
It's an old saying: there are three things that matter in real estate: location, location, location.
And location is the source of much of the pushback against the two companies who have won provisional approval from the state to open medical marijuana dispensaries in Boston.
One would be on Southampton Street in the South End surrounded by gas stations, car washes and a McDonald's.
The other would open on Boylston Street, a block from the MBTA and surrounded by high-end restaurants, salons and retailers.
"They're gonna need a lot more security. Not just in the front of the building, but in the back alleyway, Providence Street. Not the safest street at night time," said Tony Castagnozzi, the co-owner of the Rattlesnake Bar and Grill, which is right next to the the proposed Boylston Street location. "I'm not sure what kind of a crowd it's gonna attract, but it's only three or four doors down on a busy street right here. I just hope they have the right hours. I hope it's not open late night."
A lot of Massachusetts residents still are not sure what to expect when medical marijuana becomes a reality in the state.
Even members of the Boston City Council, such as Councilor Matt O'Malley, admitted they still have a lot of questions.
"What we're talking about here is something that's incredibly impactful, and we don't seem to have that level of restrictions because this is such a new business that we're talking about," he said.
In its first public hearing on medical marijuana, the council heard from the city's public health commissioner, the acting director of the Boston Redevelopment Authority and Boston Police Superintendent Robert Merner.
"The main concern for the BPD is the ability to conduct a crime analysis on any proposed location within the city, to make sure we are not approving dispensaries in high drug-traffic zones within school-zone range," he said.
Merner said the Southampton Street location qualifies as a high drug-traffic location. He cites the more than 300 arrests in the area last year.
Councilor Tito Jackson added the area is already home to a methadone clinic, a county jail, and an infectious disease biolab.
"The philosophy is not one that it's not in my backyard," he said. "It's just that it can't all be in our backyard."
Dispensary applicants point out that the locations are preliminary — that they may change before final applications are made to the state.
Still, Jim Smith, a counsel for Good Chemistry, which wants to open on Boylston Street, said a marijuana dispensary in the heart of the Back Bay will not generate negative activity.
He said the company already operates one dispensary a block from Colorado's statehouse.
"You might imagine a lot of legislators and government leaders will walk right past the location and not even recognize its use," he said. "It appears very much to be a dental office or architectural firm. If you didn't have the address and know what was behind the door, you would not know."
Company officials said, assuming they get final approval, they could have a dispensary open in Boston by the end of this year.
Council President Bill Linehan is less certain.
He said the company will likely have to go through zoning hearings that can take more than six months to complete. As to when or where the dispensaries will open, Linehan is still not sure.
What he is sure of is that the Boston City Council will be holding many more meetings on the subject of medical marijuana in the months to come.
This article was originally published on March 05, 2014.
This segment aired on March 5, 2014.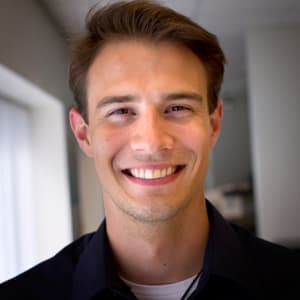 Jack Lepiarz Reporter and Anchor
Jack Lepiarz is a reporter and anchor at WBUR.