Harvard Hoops Coach Nears Ivy Win Record
04:05
Play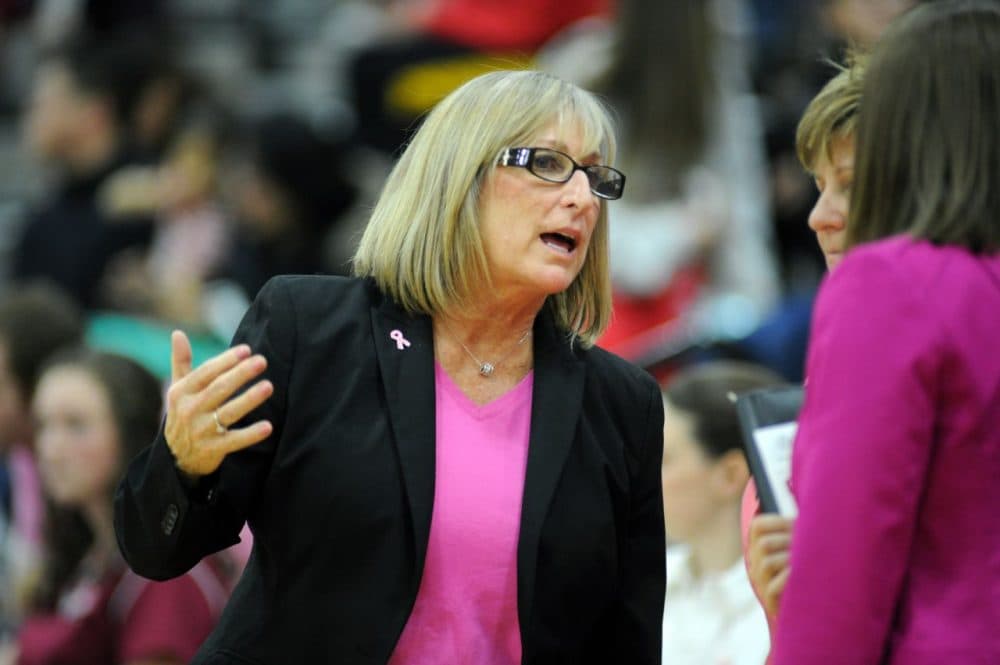 This article is more than 7 years old.
On Friday night, the Harvard women's basketball team hosts Yale at Lavietes Pavilion in Allston. A win would keep the Crimson in the running for the 2014 Ivy League championship. It would also put the team's head coach, Kathy Delaney-Smith, at 515 career victories, giving her more than any other Ivy League coach in history.
Chasing A Legend
Delaney-Smith is on the verge of passing one of the most legendary figures in college basketball: Pete Carril. In the first round of the 1996 NCAA men's basketball tournament, his Princeton team played defending champion UCLA.
The Tigers won on Carril's signature play: the unglamorous backdoor layup. It was one of college basketball's biggest upsets. It was also Carril's last win at Princeton.
After 29 years in New Jersey, Carril retired with 514 career wins, more than any other coach — male or female — in Ivy League history.
But now Delaney-Smith has equaled his record.
"I don't count," she said. "I'm so not interested in that number at all."
For 32 years, Delaney-Smith has been the women's basketball coach at Harvard, where she got her start as a college coach in 1982.
Since then, she's had plenty of chances to leave Harvard for more lucrative coaching jobs. Even the WNBA once came calling.
"I've turned down some big salaries," Delaney-Smith said. "It took me about 11 seconds to think about it. And my husband was furious. He goes, 'Couldn't you at least think about it for a day?' I'm like, 'No.' "
Not even serious illness could pry her from the Harvard bench. In the midst of the 1999-2000 season, Delaney-Smith was diagnosed with breast cancer. While receiving treatment, Delaney-Smith didn't miss a single game, and the Crimson finished in third place.
Since then Harvard has earned five Ivy League titles, giving Delaney-Smith a total of 11 in her career.
"I guess it's not that traditional for so many people to stay in the same place for so many years," Delaney-Smith said. "That's probably the single thing, is that I have stayed at Harvard for 32 years because I passionately and deeply believe in educationally what women's basketball is as part of an undergraduate degree."
A Lasting Legacy
"She's like my second mom," said Jessica Gelman, who, as a senior in 1997, was Harvard's co-captain and a First Team All-Ivy selection. Today, Gelman is vice president of customer marketing and strategy for the Kraft Sports Group, the group that includes the New England Patriots and Gillette Stadium.
Gelman says she continues to live by one of Delaney-Smith's favorite sayings.
"Her saying is 'Act as if,' " Gelman said. "Which basically is, when you feel terrible, when you're sick, when you're tired, act as if you aren't. She preached that to us when we were all 18 to 22, and that was really setting the ground stone for who we are and what we believe in today."
So what about Delaney-Smith's legacy? If you consider that Princeton coach Carril's legacy will be the slow, methodical offense he developed and used to score so many upsets, where does that leave the Harvard coach?
"That is a great question, and that's terrible of you to ask me that because I don't have an offense named after me, or a drill," Delaney-Smith joked. "I want it to be that I learned so much about life and myself while being an athlete in the women's basketball program — and I had a lot of fun doing that."
But Delaney-Smith doesn't have to decide on a legacy just yet. At 64, she says she has no plans to retire.
This segment aired on March 7, 2014.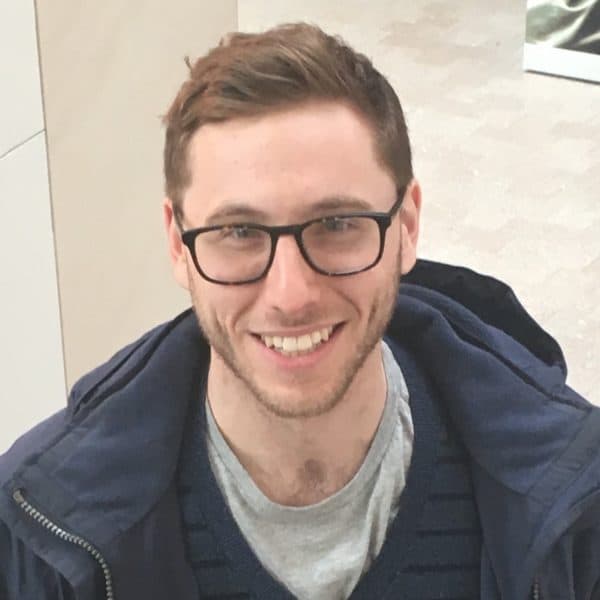 Martin Kessler Producer, Only A Game
Martin Kessler is a producer at Only A Game.