Eyeing Extended Bar Hours, Boston's Walsh To Appoint Late-Night Task Force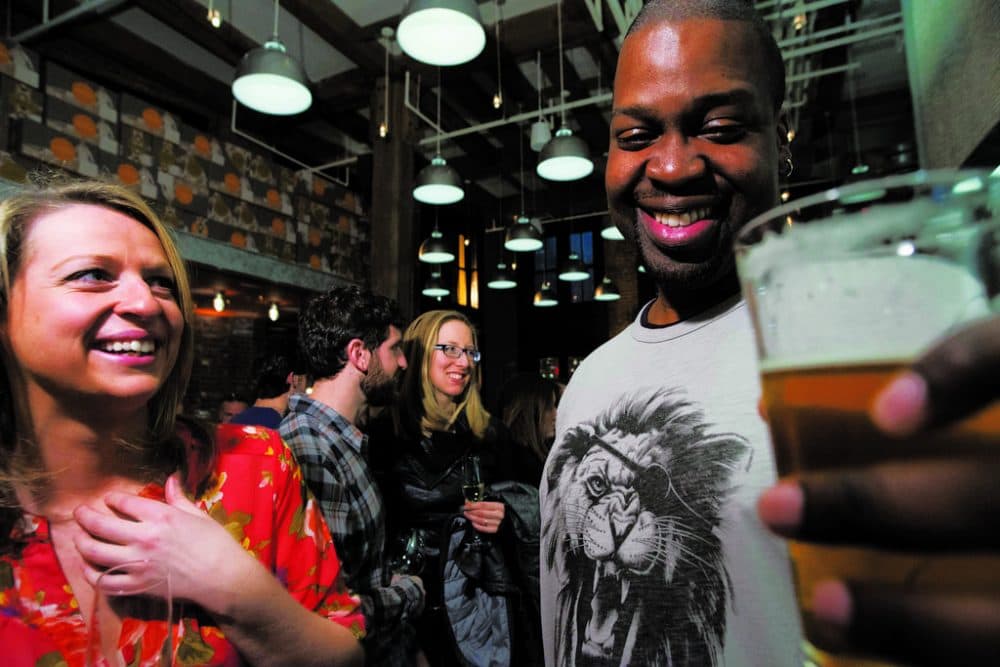 This article is more than 8 years old.
Saying "an international business hub needs a truly cosmopolitan culture," Boston Mayor Marty Walsh announced Friday he's appointing a late-night task force to look at ways to improve the city's nightlife.
"Working with the state on legal barriers, and listening to voices from all over the city, we can create the kind of nightlife that visitors expect in a world-class city," Walsh said in his first annual speech to the Boston Municipal Research Bureau.
Walsh said the task force will be made up of "a diverse group of restaurant and bar owners who will look at how we can foster a safe and vibrant late-night culture."
Though Walsh didn't mention specifics in his address, the task force will have "a mandate to look at 3:30 a.m. closings" for bars and restaurants, according to The Boston Herald, which first reported its creation Friday morning.
The idea would be to extend some establishments' last call until 2:30 a.m. and then allow them to remain open another hour, staggering patrons' departures, according to the Herald.
The Herald added that the task force "will look to create a pilot program in the less residential Seaport District to test extending the closing time of bars and restaurants..."
In his speech, Walsh cited retention of talent as a reason he's "making culture a priority."
"Our economy is changing and our workforce is changing, and I think it's something we need to look at," Walsh told reporters after his address, according to Boston Magazine.
Walsh's task force follows transportation officials' December announcement that the MBTA will soon begin a yearlong pilot program of late-night weekend service.
Starting this spring (no dates have been confirmed) the T will operate all subway lines, the Silver Line and 15 of its most popular bus routes until 3 a.m. on Saturday and Sunday.
The task force is part of Walsh's "vision for a global Boston," as his office referred to Friday's speech.
Among other measures, Walsh pledged that the city would approve permits faster and that he would "recruit businesses from around the nation and across the globe." He also announced an action plan to "guide and envision our transportation future."
Walsh also urged members of the crowd to hire Boston youth for summer jobs.