Lawrence Reaches Tentative Teacher Deal
This article is more than 7 years old.
The teachers union in Lawrence — where the school district is under state control because of its historically poor performance — has reached a tentative agreement for a contract with the state receiver in charge of the district.
Teachers will vote on the deal April 2. If it's ratified, it will be the first contract the Lawrence Teachers' Union has had in three-and-a-half years.
Frank McLaughlin, the president of the union, said he's pleased with the agreement and is recommending that the union pass it.
"The highlight is it does establish a teacher leadership team that are going to be shared decision-making bodies in every school," McLaughlin said.
McLaughlin has previously said that the state receiver, Jeff Riley, was ignoring the voice of teachers by ramming through reforms without teacher input. For example, Riley unilaterally chose to extend the school day for all students in first through eighth grade.
Riley has repeatedly emphasized that he values teachers, and in a statement Wednesday he reiterated that point:
I believe our teachers are Lawrence Public Schools' greatest assets, and have always understood and respected their desire for a contract. Ultimately I had to be willing to alter some of the powers granted with receivership to reach an agreement. However, this contract will reinforce the reforms we have put in place over the past two years, while providing key employment protections, fair compensation, and new opportunities for teachers."

Last year, the union filed a complaint against Riley with the state labor relations board for violating its collective bargaining rights. If teachers agree to this new contract, the labor complaints against the state receiver will likely be dropped.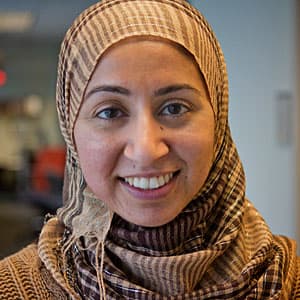 Asma Khalid Reporter
Asma Khalid formerly led WBUR's BostonomiX, a biz/tech team covering the innovation economy.