What Do Bach, Handel And James Joyce Have In Common? Boston Baroque 'Monologues'
The goal of Boston Baroque's New Directions Series is to present programs that include baroque music and contemporary works that are connected by a theme. The orchestra initiated the series last year as an opportunity to "create synergy" from radically different styles of music.
Last year's New Directions concert saw the premiere of Boston Baroque conductor Martin Pearlman's own composition, "Finnegans Wake: An Operoar." A setting of James Joyce's novel "Finnegans Wake," it is written for narrator with flute, clarinet, percussion, piano, violin, viola and double-bass. Pearlman will present the second installment of this work (Act 3) — in addition to music by Handel and Bach — at Longy School of Music's Pickman Hall tomorrow night.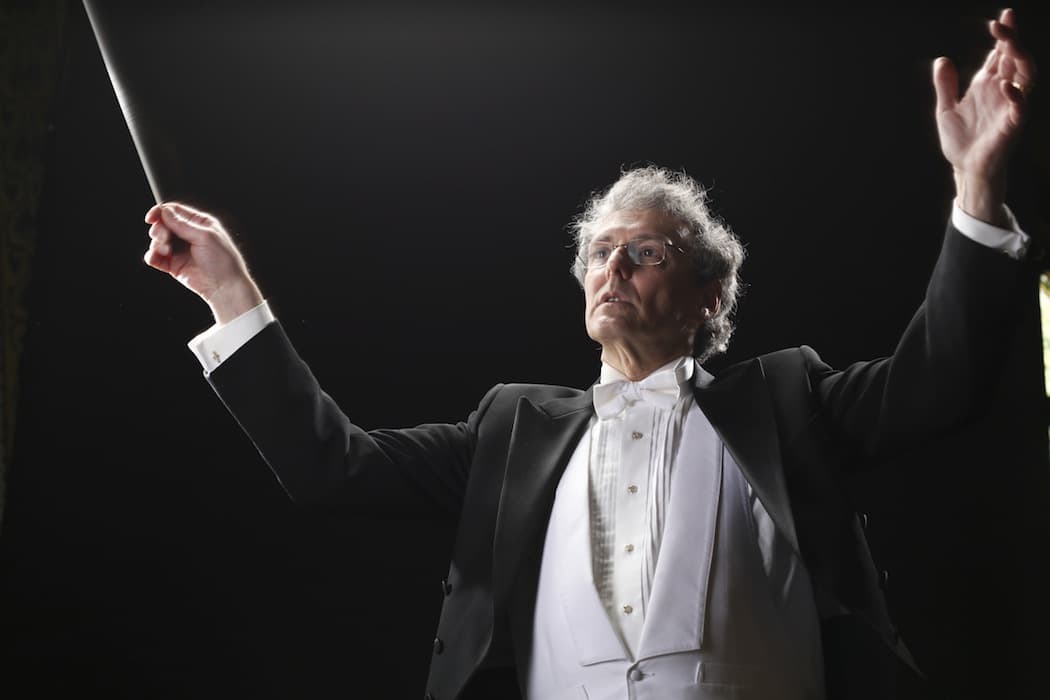 This new "Finnegans" section is based on the character Anna Livia Plurabelle's closing monologue, as she nears death and looks back on her life. "Monologues" is the connecting thread between the pieces presented in this program and its title.
In rehearsal, sections of "Finnegans" sounded luminous, jazzy and atmospheric at times with the combination of vibraphone, clarinet and walking bass, and more menacing in tighter rhythmical moments. Narrator Paula Plum is not just reading Joyce's text over music, she is telling a story set to a precise rhythm. "She's reading off the full score," Pearlman said. "The text is lined up with the rhythm all the way through, which makes it very hard. Actresses normally don't have to do that. And singers are not used to that kind of acting." Plum however, seemed to flow through her part, as if she were just another instrument in the band. Even though this is a small configuration of just eight musicians, the ensemble took on a full orchestral sound in Pickman Hall.
Besides the sad soliloquy of Anna Livia, there is another tragic heroine in this program, Agrippina. Handel's cantata, "Agrippina condutta a morire," (roughly, Agrippina taken to her death) depicts the anguish and rage of the former Roman empress, who is about to be executed on the order of her son, Nero, whom she helped place on the throne. Those extreme emotions are expressed with ornate arias demanding great melodic range, speed, and agile flourishes. Soprano Julianne Gearhart will be accompanied by two violins and continuo in this piece.
The third monologue in this program is instrumental. Bach's plaintive 1st sonata in G minor for unaccompanied violin has contemplative qualities and might offer a welcome respite in between tragic scenes. The kind of wordless monologue it tells will be left to the listener's imagination and to Boston Baroque's skilled concertmaster Christina Day Martinson's interpretation.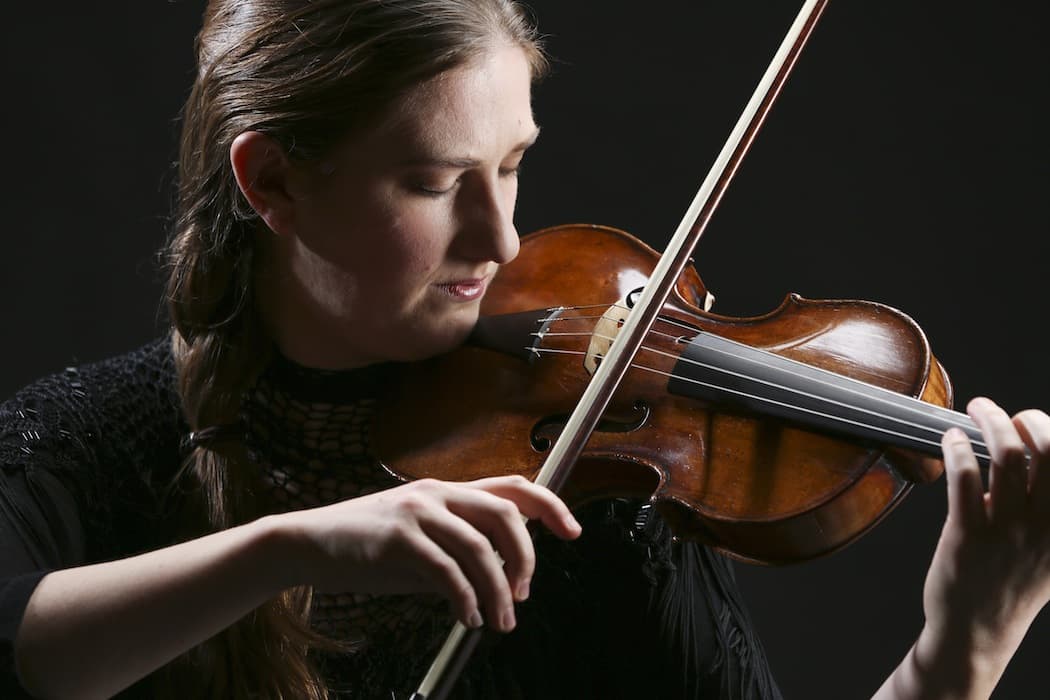 Those baroque masterpieces should create vivid contrasts with Pearlman's new creation in this menu of variations on lament.
Here's an excerpt from last year's first installment of Martin Pearlman's "Finnegans Wake: An Operoar":
Adeline Sire is an arts journalist and radio producer in the Boston area. She is a contributor to the quarterly magazine Early Music America and is a former producer for the international news program, "The World."