Susanna Kaysen's 'Cambridge' Blurs The Line Between Memoir And Fiction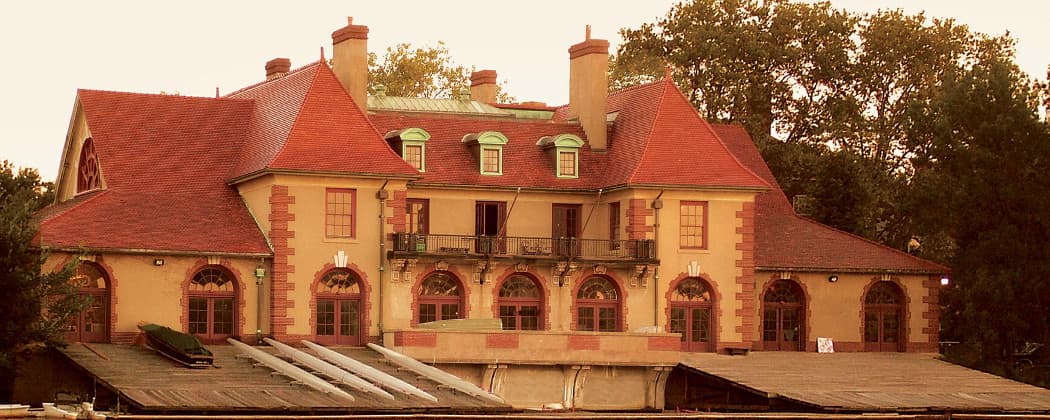 This article is more than 7 years old.
Fiction can be a liberating way to tell larger truths about a real-life experience. Unlike the memoirist, who must attend to accurate details of people and places, the novelist can shape a scene with just what she deems necessary to capture the deeper meaning of a conversation or event.
But when a novel aligns too closely with real life, the story can emit the literary equivalent of a distracting, low-level hum. This is the case with Susanna Kaysen's "Cambridge," a very female coming-of-age story set in late 1950s Cambridge as well as other locales that contain temporary, but important, places to call home: England, Italy and Greece.
"Cambridge" is billed by the publisher as a "novel-from-life." That may be a descriptive label, but it does not make how to read the novel clearer. Should a reader focus on its fictional merits, or on the strength of its autobiographical content? Much of what happens seems a prelude for "Girl, Interrupted," Kaysen's bestselling, courageous 1993 memoir, though "Cambridge" is meant to stand on its own. To further blur literary boundaries, "Cambridge" floats forward as a series of recollections, with each chapter set in a particular time and place.
Like the author, the novel's young protagonist and narrator is named Susanna. As in both her fictional and real families, her charismatic mother is named Annette and her father is a renowned economics professor. They live in a lovely three-story Victorian home just outside of Harvard Square, where Susanna rides her bike, spends lots of time at the home of her best friend Roger, and tries to avoid engaging at all with schoolwork or the piano her talented mother insists she pursue.
When we meet her, Susanna is an inquisitive and prickly second grader. In skillfully wrought conversations, Kaysen shows how Susanna is never completely comfortable at school or within her hyper-intellectual, peripatetic family. She does love her hometown: the maze of old streets, the river, the trees, the brick buildings of Harvard Yard. But she is often uprooted, moving with her entire family (mother, father, younger sister, and nanny) for her father's appointments at universities or think tanks in England or Europe.
We see what a year abroad looks like through the eyes of a young girl who is also navigating the increasingly strange land of pre-pubescent life, when her own body is beginning to seem like a foreign country.  There are the highs, like viewing Athens from the Acropolis with her father or living in a fairytale villa outside of Florence. There are the lows, like dank, primitive English plumbing, and, most troublesome, regularly being the new kid at a new school.
But her parents consider each new experience a great adventure, and,form a hub of social activity wherever they live. They host frequent dinner parties with interesting professors and quirky friends, and always include Susanna in the grownup discussions. And yet, she harbors a growing resentment toward her mother, who seems to glide effortlessly through life, always knowing the right foods to make, the right clothes to wear, the right questions to ask --- no matter where they are living.
Susanna's classes become an increasing burden for her, whether she's in Europe or Massachusetts. She doesn't see the point of studying cavemen or memorizing the dates of Civil War battles, so she just doesn't do the work. Roger, her sunny opposite, eagerly anticipates the start of a new grade each fall, and all the grownups in her life eagerly espouse learning for learning's sake. She will not be convinced. "My capacity for disappointing people was bigger than their capacity for putting up with me," Kaysen writes.
Year by year, she treads an ever more fragile emotional path, from stubbornness to anger to a frightening detachment: "No matter how far down in myself I poked, I found empty, blank nobodyness." And yet, because Kaysen notes this more than explores it, the chapters never coalesce into one cohesive tale, even though most scenes contain beautifully chosen details, and many carry an impressive emotional weight.
"Cambridge" is, indeed, about the city as a rarefied place to grow up, but it's more about the idea of home --- of Susanna trying to find that unique comfort in her surroundings and in herself --- no matter the point on the map.
Click here for an excerpt from "Cambridge" by Susanna Kaysen.
Carol Iaciofano Aucoin Book Critic
Carol Iaciofano Aucoin has contributed book reviews, essays and poetry to publications including The ARTery, the Boston Globe and Calyx.