Women's Anal Sex More Common And Still Taboo, Says Researcher
This article is more than 7 years old.
Sexual health researcher Debby Herbenick often says what the rest of us are merely just silently, sheepishly thinking.
A few years back, Herbenick, a researcher at Indiana University, co-director of the Center for Sexual Health Promotion, and a sexual health educator at the Kinsey Institute, raised the issue of pain during sex based on her landmark study of sex in the U.S. And here she is again, discussing the pros, cons and surprising new data on women and anal sex in America.
It's worth reading her full report at Salon, titled Anal Sex: Science's Last Taboo, but here's a snippet:
That anal sex remains taboo may explain why a study about anodyspareunia – that is, pain during anal penetration – received little attention when it was published in the Journal of Sex & Marital Therapy. The study should have turned heads: It was the first research on anodyspareunia among women; it was conducted by a well-respected scientist (Dr. Aleksander Stulhofer from the University of Zagreb); and it was centered on young women and sex. That's often the kind of research that attracts media attention (Young women sext! They get pregnant! They give oral sex! You get the picture …). However, anal sex remains such a strong taboo that this otherwise important study barely turned a head.

Except it did turn mine. Here's why. In an incredibly short period of time, anal sex has become a common part of Americans' sex lives. As of the 1990s, only about one-quarter to one-third of young women and men in the U.S. had tried anal sex at least once. Less than 20 years later, my research team's 2009 National Survey of Sexual Health and Behavior found that as many as 40-45 percent of women and men in some age groups had tried anal sex. With its rising prevalence, I felt it was important to devote a chapter of my first book, "Because It Feels Good," to anal health and pleasure — only to find that a magazine editor wouldn't review it because the topic of anal sex was "not in the best interest of our readership." Even though nearly half of American women in some age groups have done it! She added, "In the correct circles, I personally will be suggesting the book to those with whom I can share such a resource."

Hmm. The correct circles. Which ones would those be? The ones where scores and scores of women openly sit around talking about anal sex between glasses of wine?

So taboos persist and anal sex remains hush-hush even though more people are doing it. What changed to make it more common, anyway? It's not entirely clear – after all, rates of masturbation, vaginal sex, oral sex and other sexual practices don't seem to have changed too much. However, it's commonly thought that the widespread access to porn played a role. Some research has found that anal sex was shown in 56 percent of sex scenes studied even though national data of real people's sex lives show that fewer than 5 percent of Americans had anal sex during their most recent sexual experience.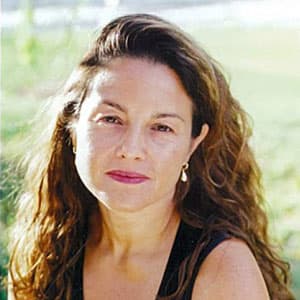 Rachel Zimmerman Health Reporter
Rachel Zimmerman previously reported on health and the intersection of health and business for Bostonomix.