Newton Deploys Relaxation Experts To Help De-Stress Community
This article is more than 7 years old.
As of today, the high-achieving suburb of Newton begins a new effort to combat stress in teens: helping their parents relax.
The town is hosting four seminars for parents to help them "relax and reboot" and learn some strategies to better take care of themselves and their stressed-out teenage kids.
In case you live in Newton and are thinking of attending, sorry. They're already full. But the town is offering several related programs, including An Open Conversation on April 30 for parents to talk about "how we define success in a high achieving community and how that impacts the stress on our teens."
National statistics suggest that teenage stress is at an all-time high, with kids apparently adopting adult-levels of stress, according to the latest American Psychological Association report on stress in America.
In Newton, the issue is particularly poignant because three Newton high school students took their own lives during the current school year.
But even before the suicides, Newton had decided to take a somewhat novel approach. It applied for and received a "mental health and well-being" grant — $30,000 over three years — to, in effect, allow students, parents and teachers to take a massive exhale and figure out ways, large and small, to take the edge off growing up.
One solution was to contract with the Benson Henry Institute of Mind-Body Medicine, based at Massachusetts General Hospital, and offer the stress-reduction sessions.
The town was already aware of its stress-related problems:
it had convened a series of "youth summits" starting in 2012 on the many challenges facing teenagers in which teachers, school staff, students, police and others in the community gathered to talk about the difficulties of being a high school kid in the modern era.
Two top themes emerged, says Jennifer O'Leary, Newton's director of Youth Services: kids felt stressed (by the pressure of high academic expectations and college applications, among other things) and they felt communication between teens and adults could be better.
As a result of those conversations, Newton middle school staff members were trained in various stress-reducing techniques, including yoga, meditation and breathing practices that they now incorporate in the classroom. According to several teacher evaluations of the training, it's helping. (Some comments: "I needed this as much as my students will benefit from it...I learned techniques that I can apply to my daily life and with time and practice eventually help teach my students and colleagues." "Really sold me on mindfulness and relaxation.")
The basic idea, says O'Leary, is to reduce chronic, harmful stress and enhance resiliency. "I think the community is hungry for these kinds of programs," she said. "Parents and teens are looking to talk about these issues — like 'How do we define success? The other message is that some amount of stress can be good — it builds resilience. We want to make sure we're coping with it in healthy ways and understand the kind of stress that's bad for us."
Future programs will likely hire relaxation experts from Benson Henry to work directly with teens, O'Leary said, but the decision to offer the parent trainings first was "based on the kids' input."
Since 1989, Marilyn Wilcher, senior director at the Benson Henry Institute, has worked in more than 100 schools in the U.S. and Canada training educators and students — from preschool to graduate school — in various relaxation techniques and strategies. Notable among the strategies is Dr. Herb Benson's famous "relaxation response" a physiological practice that is the opposite of the stress response and can be elicited in may ways, for instance, through yoga, deep breathing, tai chi and imagery.
Wilcher says she was moved to launch these types of programs after learning of student suicides at MIT.
"What we've found in our research is that kids [who learn these self-calming techniques] improve their grades, their work habits, school attendance, lifestyle and behavior, they feel less stress and more in control, their self-esteem goes up, they become more inner-directed and less influenced by peers," Wilcher said.
Obviously, stress comes in many guises. For example, Wilcher says she's worked with kids in tough, inner city schools, many who had either witnessed a murder or knew someone who'd been murdered. She's also led sessions at elite private schools like Horace Mann in New York and Exeter in New Hampshire. "Their stresses are more like: Are they going to get into Harvard or Yale?" Still, she says, chronic stress for any kid can impact school performance, lifestyle choices and behavior and lead to physical and mental health problems.
But incorporating relaxation strategies — even just a minute of deep breathing every day — can offer benefits, she says. "The problem with this, though, is you need to do it on a regular basis for it to work — it's got to become a part of your daily life, like brushing your teeth."
Indeed, numerous towns and high schools have mounted campaigns to reduce stress among students. At nearby Needham High School, for instance, a yoga requirement for seniors, homework-free weekends and a "stress reduction committee" formed to support over-achieving students, and after several suicides in the community, according to a 2007 New York Times report. "While school officials emphasized that the suicides were not related to stress," the article said, "the deaths heightened concerns about how Needham's students were responding to school pressure."
Obviously, Newton is still grappling with the recent suicides, and questioning whether the town's high-achieving culture puts too much pressure on the kids. Wilcher says these types of questions won't be addressed at the seminars unless parents ask directly. "If a parent says they're scared, I'd tell them they need to seek medical help," she says.
Instead, she says, the sessions will offer education on the stress response and how it influences us "physically, emotionally, behaviorally, and then we talk about its opposite — the relaxation response."
The goal for parents is to begin to understand the concepts of relaxation and start practicing themselves, while supporting their kids. "We find if parents don't understand it they can sabotage it, without meaning to — they see their kids changing and they don't understand it; parents are one of the major stressors for kids anyway."
Ultimately, she says, it's all about helping children along as they stride, and often stumble, toward adulthood. "We've got to start teaching kids life management skills while they're young, we can't wait until they're sick or commit suicide."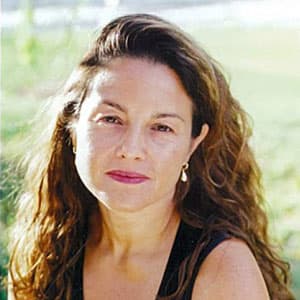 Rachel Zimmerman Health Reporter
Rachel Zimmerman previously reported on health and the intersection of health and business for Bostonomix.